Whether you plant your own cutting garden or just pick up a discount bouquet at the local supermarket, flowers and other botanical elements have the power to add some "oomph" to your home's interior decor. Even a small flower arrangement in an entryway, on the mantel, or on your bedside table can give the space an accent of bright color and add interest through organic shape and texture.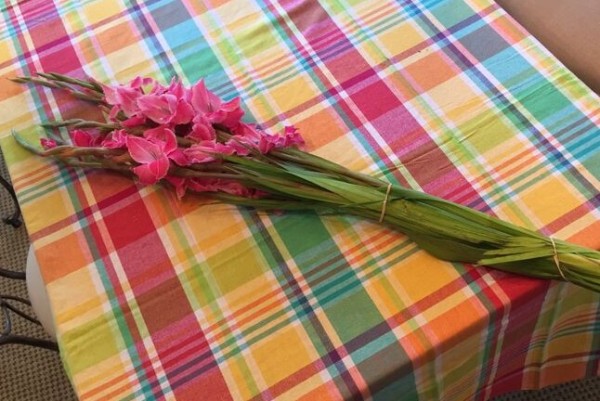 Professional floral arrangements are beautiful, but also expensive to decorate with on a regular basis considering the average lifespan of cut flowers. Preserved botanicals offer a smart long-term solution, but do require more expense up-front. Fortunately, you don't have to spend a lot of money to decorate your home with beautiful flower arrangements, nor do you need a crash course in floral design! We're about to let you in on an interior designer secret to transform your supermarket flowers from sparse to chic.

When you buy a bouquet of fresh flowers, they will usually come with long stems, which gives you more options for display. You can simply stick the flowers in a vase, but the type of vase makes all the difference. In the image above, you'll see that the wide-mouthed vase allows the flowers to fall away from each other, leaving a lot of unattractive empty space and creating a careless, sparse look. It would take a lot more flowers (and thus more money) to create an attractive arrangement in that vase. However, simply placing the same flowers into a vase with a narrow opening completely transforms this bouquet from haphazard mess to casually chic focal point.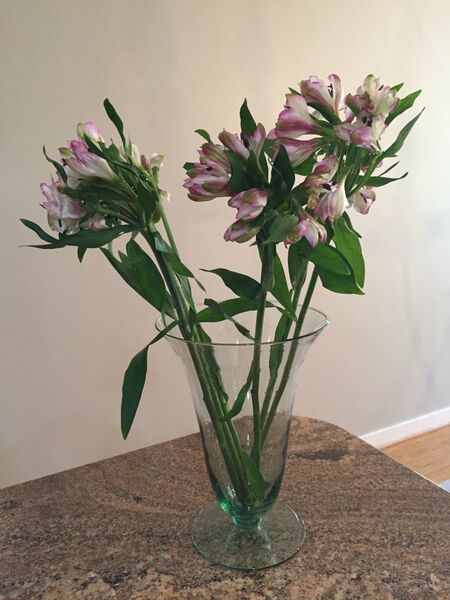 This technique also works if you cut the stems short. Placing the same size bouquet in a smaller, shorter vase with a narrower opening will give you a much more purposeful-looking arrangement than letting a few stems float in the emptiness of a too-large vase.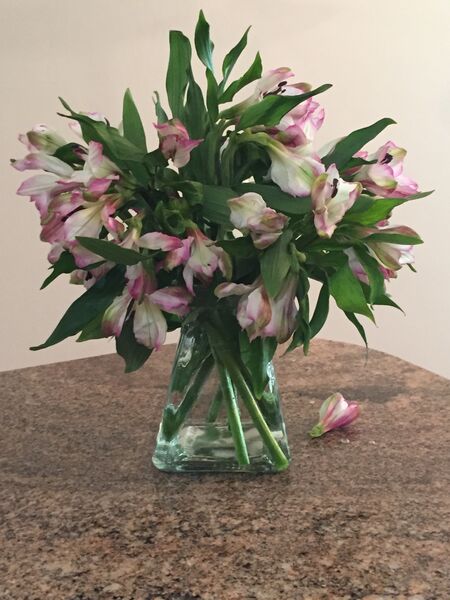 Flowers are one of those finishing touches that can make a room shine, as well as art and accessories. If you need help putting the finishing touches on a room, or perhaps you need assistance designing a space from the ground up, MJN & Associates Interiors is here to help.
Call our Virginia Beach interior design firm today to discuss your home design needs, from full remodeling services down to the details like custom draperies and rugs, art, and accessories.