Empty-nesters. You've done your job as parents and your kids are out of the house and living on their own. This can be an upsetting time for some, but it is also an exciting time as new adventures are possible!
One of these new adventures is making your home your own. –  A place where your children are always welcome, but created with your design aesthetic in mind.
If you are experiencing having an empty nest and desire to reclaim your home, you may want to consider hiring an interior designer to help with this transition in your life and home.
An interior designer can provide a fresh perspective on how to best transform your space and help you come up with new ideas to make it more functional and beautiful now that your wants and needs have changed.
During different points in our lives, our homes provide various functions. Once your children have moved away from home, you no longer need something that caters to curious children or busy teenagers. As Empty-nesters, maybe you are interested in having a more elegant place to relax after work or to entertain friends on the weekends. As empty-nesters, our wants and needs often evolve and many times our hobbies, interests, and tastes shift, as well.
A spare bedroom can easily be transformed into a lovely guest room. It's nice to have a dedicated room to use for overnight guests, rather than offering a pullout sofa or bunk beds. An interior designer can create an inviting space with all of the little 'extras' to ensure your guests feel comfortable in your home.
A flex room, used as a study or office, game or music room is another possibility for a spare bedroom. Creating an area designated for your business or hobbies, rather than having these items spread to the master bedroom or other living areas of the home provides a personal haven and allows you to close the door on the paperwork or leisure activity.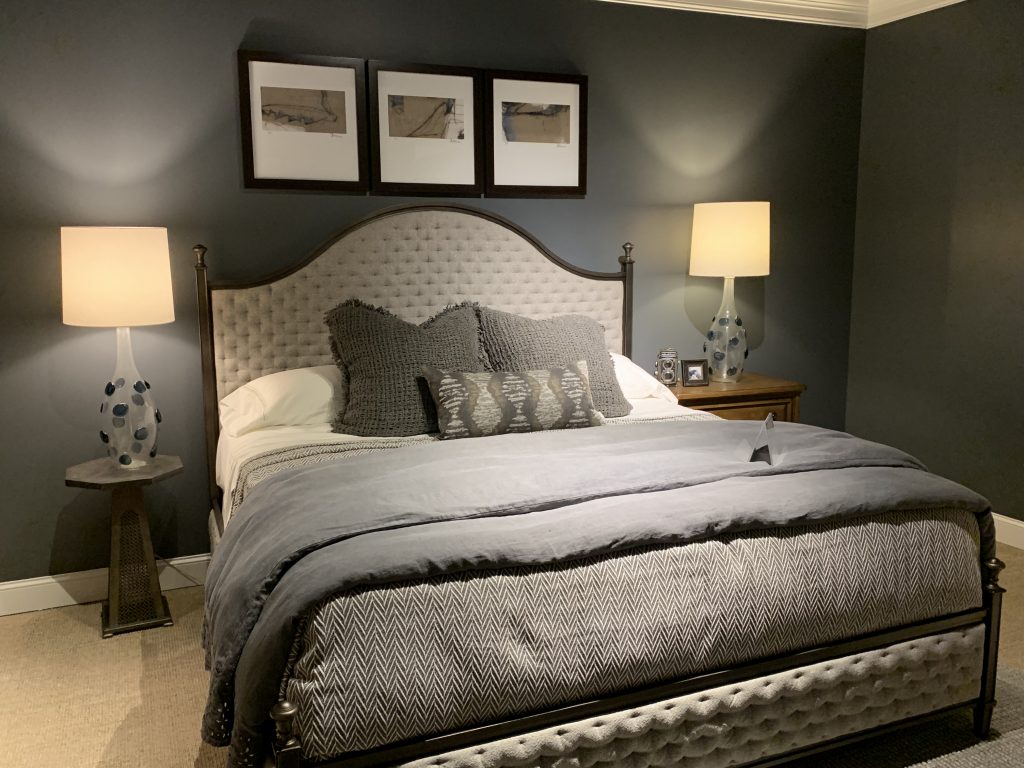 Now that you have an empty nest you may notice that some of your most loved areas are also the most worn. Kitchen and bathroom renovations are common requests after children have left home. The flooring, cabinets, counters, appliances, and furnishings have seen a lot of use from your kids and their friends enjoying your shared space over the years. Not only is it time for a refresh, but you deserve to have an updated home you can reclaim as your own and to add your own personal touches. It's your opportunity to choose the high-quality carpets, upholstery, and finishes that you have always dreamed of having in your home.
If you are interested in transforming your empty nest and you are looking for an interior designer in the Virginia Beach area, the MJN Interiors team would be honored to assist you with your project. Please feel free to reach out to us via email at michelle@mjninteriors.com, by phone at 757-306-6000 or you can contact us here (link to contact page).
What changes do you plan to make around your home now that you have an empty nest? We would love to hear your ideas in the comments section.