Working from home has become the new norm, and will likely become more commonplace in the near future. This has made having a home office more necessary and desired than ever before. If your home doesn't have a designated room you can use as a home office, don't worry. There's plenty of ways you can repurpose other areas of your home into a work space right now, without much effort. And even if you're living in a cozy condo in New York City, you can still have a home office, it just might take a little creativity. To help inspire your home office design, here are unique home office ideas from homes across the US that you can easily recreate right now.
Transform your attic into an oasis of productivity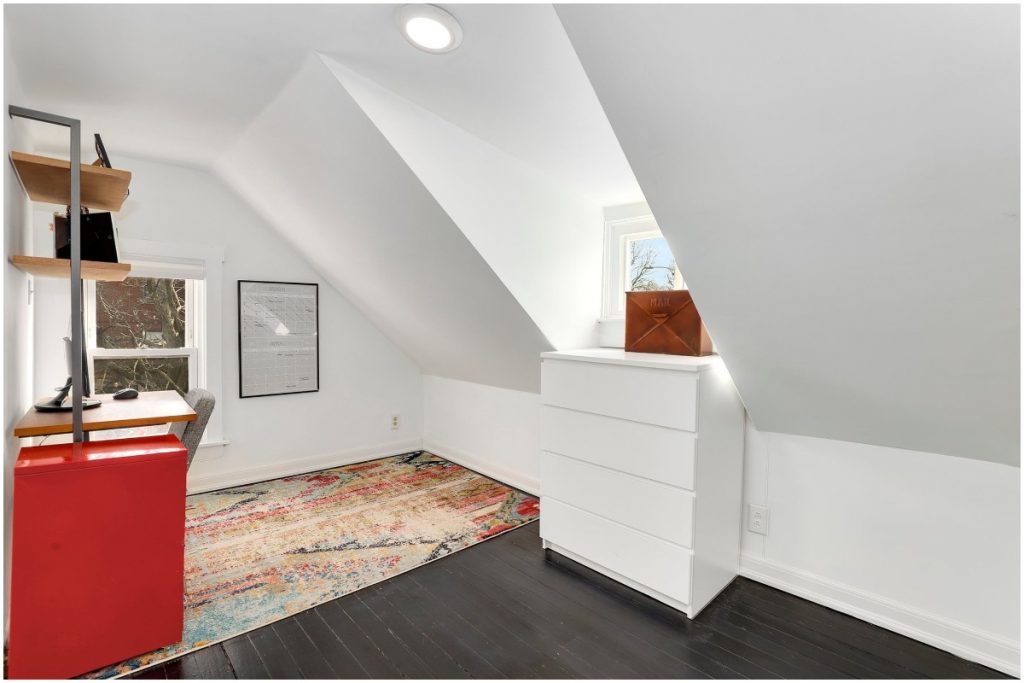 Check out how this home for sale in Chicago re-purposed the attic as a home office.
Have you been meaning to clear out and re-purpose your attic into a livable space? Well, as we're all spending more time at home, now is the perfect opportunity. If your attic already has flooring and electrical outlets, you can go ahead and get started by adding in your home office furniture. However, if your attic has been sitting cluttered and full of boxes for years, take the weekend to clear it out and prep it for a contractor to come in and help remodel your attic into a functional home office.
A hallway as a home office?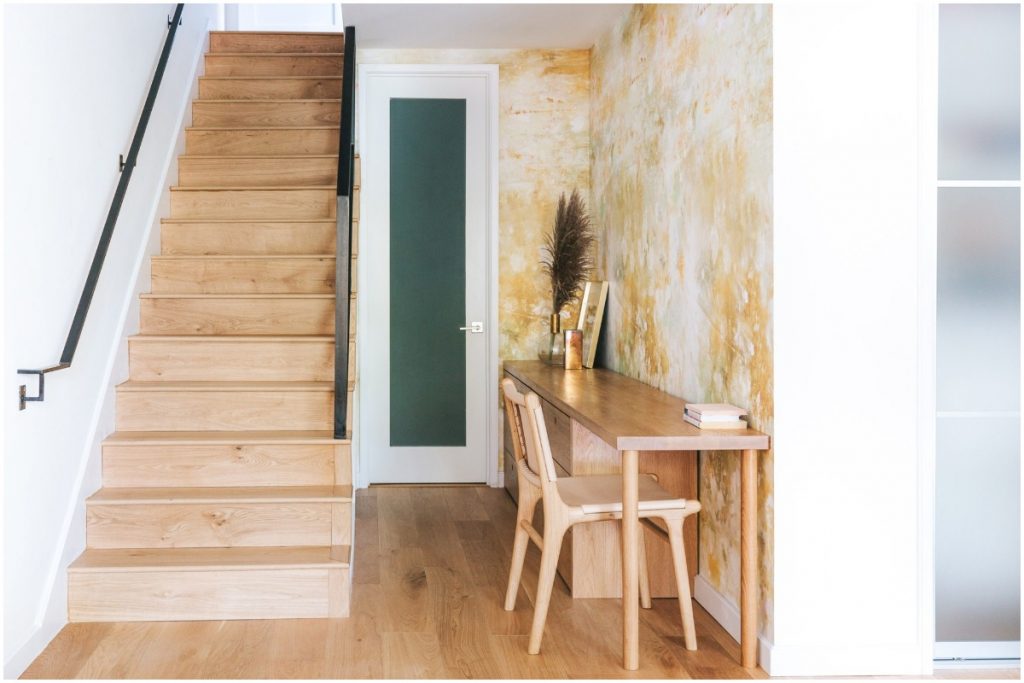 Inspiration behind this unique home office idea: this beautiful home for sale in San Francisco, CA.
Whether you're living in a small space or don't have a spare room, you can still have a dedicated work space that inspires productivity. Get creative, like those selling this home in San Francisco, and transform a hallway into your new home office. Find an empty hallway with enough room for a desk or long table, and spruce up the space by adding a fun wallpaper or a fresh coat of paint. Even if you're working with less square footage, there is always an opportunity to create a home office.
Convert a quirky corner into a useful home office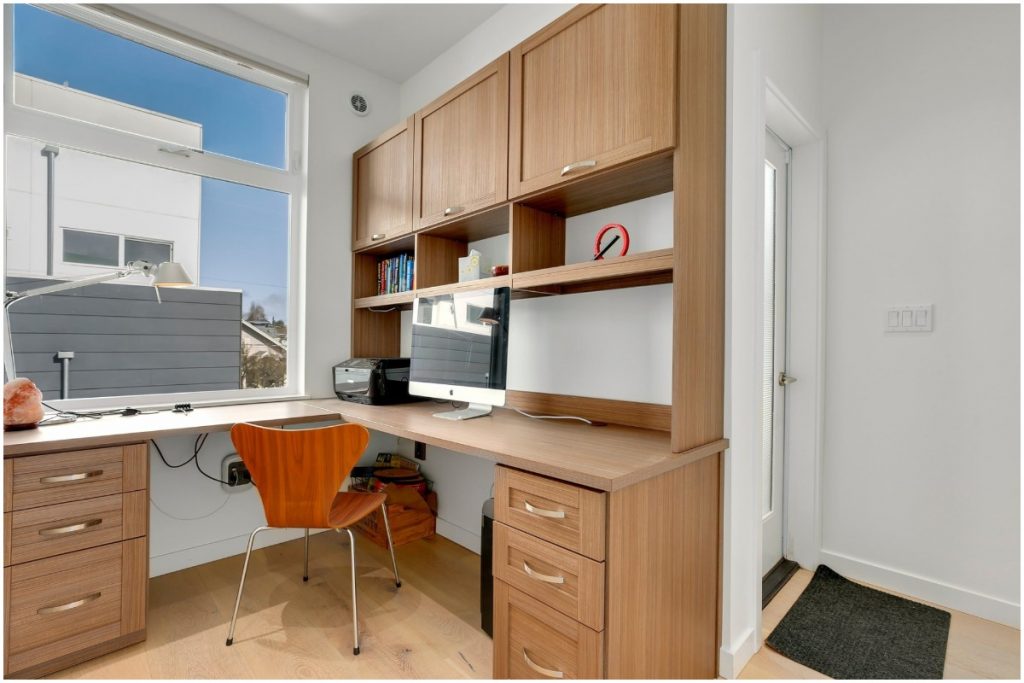 See how this home for sale in Seattle created an office out of a quirky corner.
While the odd areas in our home give it it's much-loved character, sometimes there are very few ways to make use of that space other than storage. However, consider turning it into a dedicated work space by finding a table or desk that accommodates the space's quirks. If you're stuck wondering how to make use of an oddly angled room, contacting an interior designer may be your best bet. With virtual services, an interior designer can easily help you figure out what kind of table you should add, or help you decide if installing floating shelves or a bookcase is best for your office supplies.
Small space hack – home office by day, lounge area by night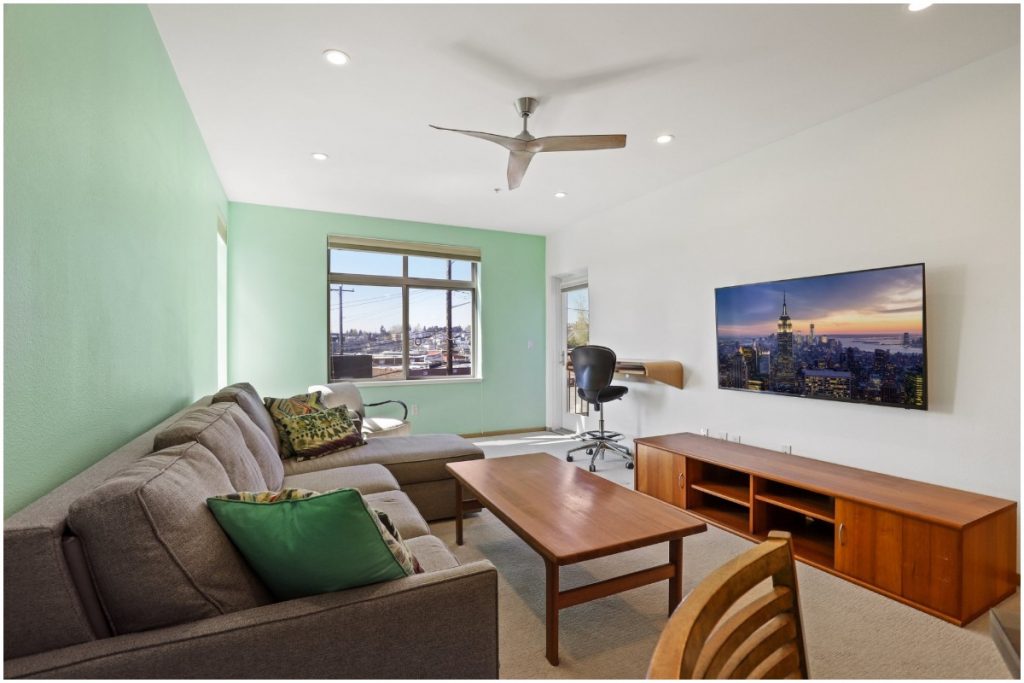 This small space home office hack was inspired by this condo for sale in Seattle.
Make the most of the space you have by mounting a floating desk on the wall like the sellers of this Seattle home have done. This home office idea is one of the simplest to recreate. You can have your home office set up and ready to go within just a few hours. When choosing a room in your home, try to use a space with the least amount of distractions. However, if this isn't possible, then design your home office in a way that will still promote productivity. For example, you can mount the desk in a spot where it's difficult to view the TV.
Who said kitchens were only for cooking?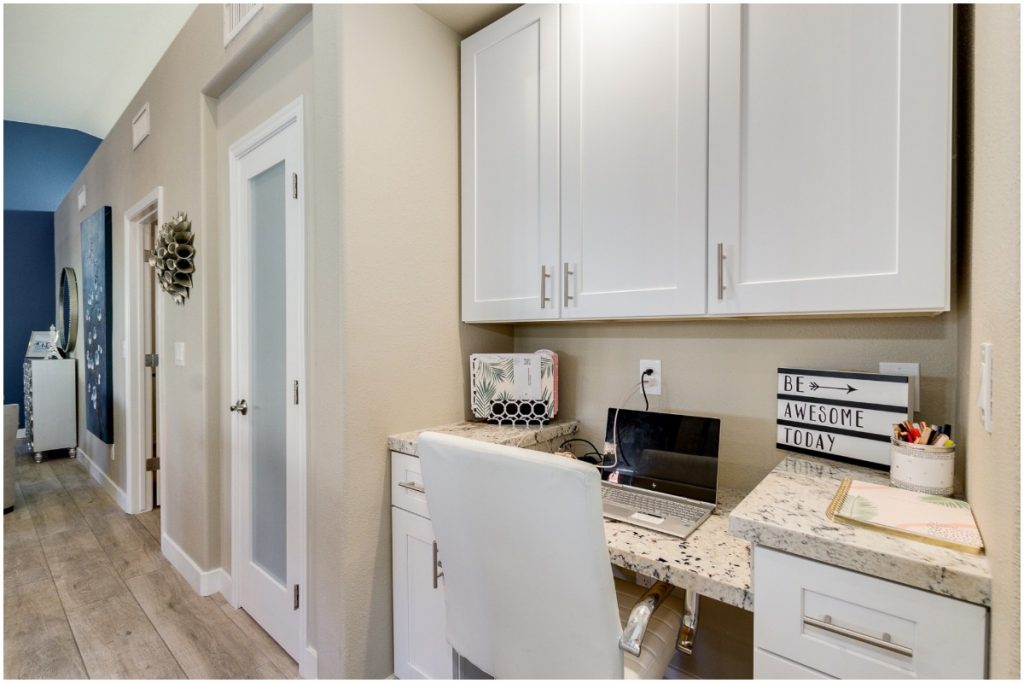 Unique home office idea from this stunning home for sale in Scottsdale, AZ.
If your kitchen has a built-in work space, it's likely become the area where you toss your car keys and mail, and let your child's homework pile up. If that's the case, you can easily recreate this unique home office idea by decluttering and organizing the desk, getting a comfortable chair, and setting up your computer or other equipment you need for work.
And even if your kitchen doesn't have this built-in space, don't worry. A contractor can help build out a section of your kitchen to be used as a work space, especially if you're wanting a built-in desk with drawers, cabinets, etc. If not, you can find an empty space in or near the kitchen where you can easily set up your home office with your desk and chair. Adding decor will help bring the space together and make it feel like a home office.
Forget a formal dining room, transform it into your home office instead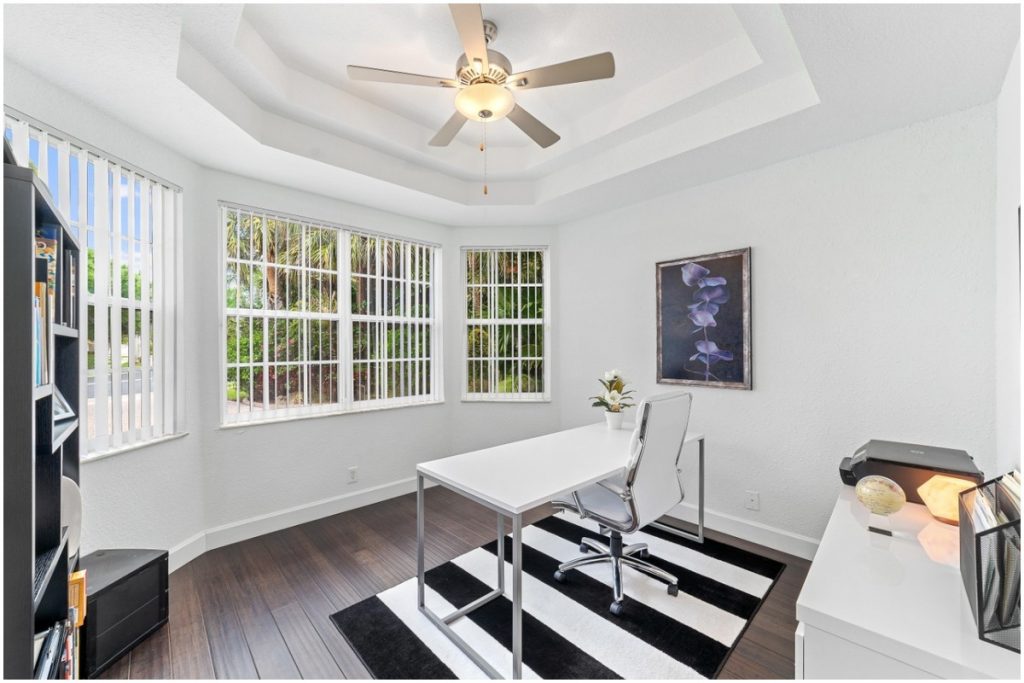 This unique home office idea was inspired by the home office in this gorgeous Boca Raton home for sale.
These days, formal dining rooms rarely get much use beyond those few special occasions throughout the year. If you're looking for the perfect area with plenty of natural light to convert into a home office, why not re-purpose your dining room? You can easily recreate this home office idea by swapping out that unused dining table with a desk and ergonomic chair, along with some home office decor. If you're looking to transform it into the Pinterest office of your dreams but don't quite have the eye for it, an interior designer can help you bring your home office ideas to life.
Originally published on Redfin