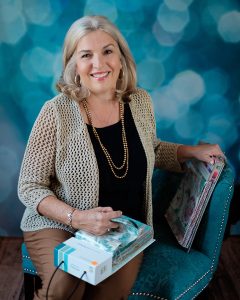 Michelle Nettles Her clients describe her as creative and professional, talented and helpful, friendly and approachable. A graduate of the FIDER accredited University of Georgia, with a BFA in Interior Design, Michelle has worked in various aspects of the Interior Design field. In addition to hotel and restaurant design, decorating model homes, and working with an architect designing new estate homes, Michelle has worked with homebuilders, helping new homeowners through the design process, including fixture, finish, and color selection.
Her real love, however, is working directly with clients to make their homes inviting, comfortable and beautiful, and she has done this for 18 years. As an independent interior designer, she can offer clients her design expertise, a wide and proven set of associates to lend their talents, as well as a wide variety of furnishings and accessories to fit most all tastes and budgets. The goal is to make your home a place you love spending time in, and sharing with your family and friends.
A proud and devoted Hokie fan, Michelle is also a graduate of Virginia Tech and loves watching her team compete in any arena. College football is a passion. Her life experiences include teaching high school science in Central Virginia. With a M.Ed. from Virginia Commonwealth University, her teaching continues as she educates her clients on the design rationale she uses to transform their rooms. Her analytical side makes her very detail oriented and well organized to see your projects through.
Michelle recently completed her second year as President of the Atlanta Designers' Network, and sat on the Advisory Committee of the Interiors Program at Gwinnett Technical College in the Atlanta, Georgia area. She is an Allied Member of the American Society of Interior Designers (ASID), and a Certified Aging in Place Specialist (CAPS), a member of the Norfolk Rotary Club, the Tidewater Builders' Association, as well as the Virginia Beach Council of Garden Clubs.
Becca Willison Becca is a graduate of Kent State University in Kent, Ohio where she earned her BFA in Interior Design from their CIDA accredited program. In her time there, she took many different classes like sculpture and photography that sparked her on-going hobbies. She also took the opportunity in 2014 to study abroad for five months in Florence, Italy where she focused her studies on architecture and drawing. These experiences made her appreciate design in a new way and become passionate about learning from other cultures. While Becca is intrigued by all aspects of design, she truly finds joy in helping to create beautiful, functional living spaces for everyday use. She was given the opportunity to do this after graduation when she moved back to the place where she grew up, Virginia Beach, and got started with Michelle!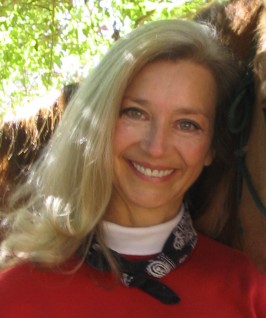 Kass Wilson A lifelong fascination with depth of color, texture and dimension was Kass' inspiration to focus on decorative finishes. As a result, in the early 1990's, her company, Wallstreat, was born. With a passion for nature and a flair for the unconventional, she combines multiple mediums and techniques that create innovative effects on surfaces that are both visual and tactile. Each project is viewed as a blank canvas. It is an opportunity to either draw attention to the main design features of a space or sometimes even create one. No two are the same. She is always on a quest to discover new applications and ways to utilize artistic finishes. Kass says, "Success for me is when you want to touch my surfaces!" Her talent is the result of years of dedicated study. You will find her work featured in many publications, show homes and galleries. She has received numerous awards from the Fauxcademy of Decorative Arts. But, her true love is as a skilled speaker and teacher. As a published author, her book shares many "tricks of the trade" for those who are adventurous and want to try some techniques on their own. Most of her articles and public speaking engagements are discussions about innovative ways to incorporate unpredictable finishes into design projects. "I would like to change the conventional mode of thinking that comes to mind when you hear "faux finish". It is no longer sponging, ragging or color washing acres of walls or merely glazing cabinets. It is the imaginative use of the right technique, in the right colors, in the right place. Good design will follow the trends. GREAT design will set the trends!" www.kasswilson.com