Twice a year we visit High Point Market in High Point, North Carolina, the largest home furnishings tradeshow in the world. At this 10 million square foot, 2000 exhibitor trade show, the interior design community comes together to see the latest trends and innovations in fine furnishings. Our principal interior designer, Michelle Nettles, was able to snap some photos to bring you an inside peek into the latest trends for your home.
Texture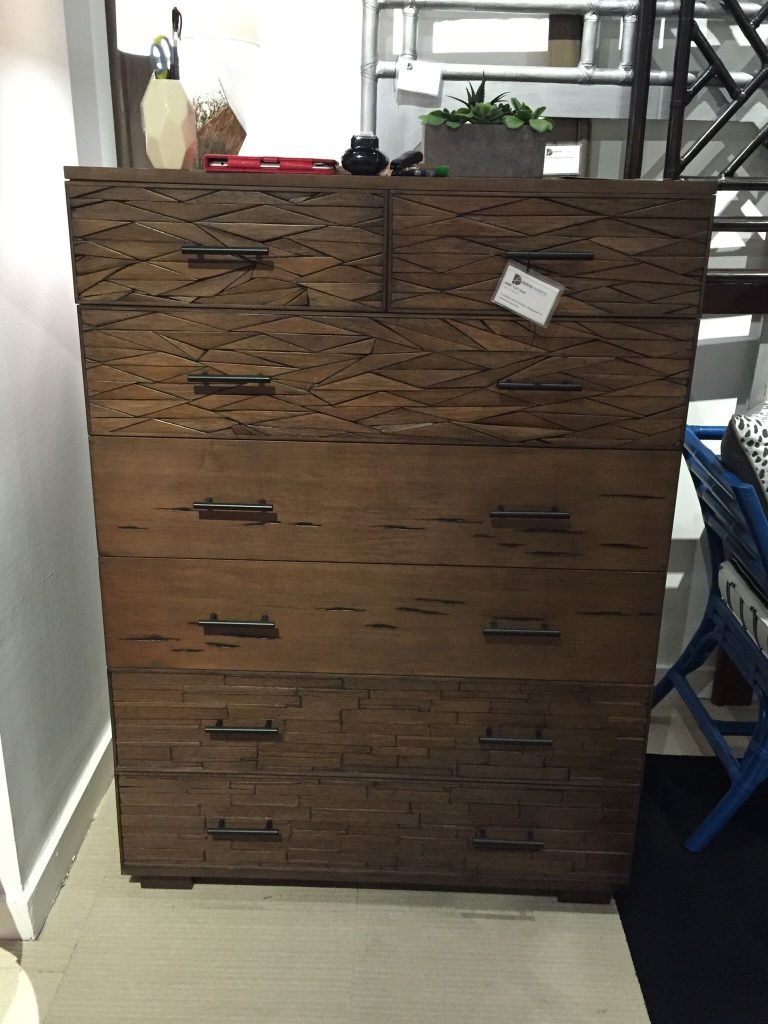 Bold, unique textures were everywhere at this year's Market, from carved wood to rope to distressed paint finishes. We particularly liked the rugged-meets-modern iteration of this theme  seen in the geometric carvings on the chest of drawers above, as well as the elegant bedroom vignette below.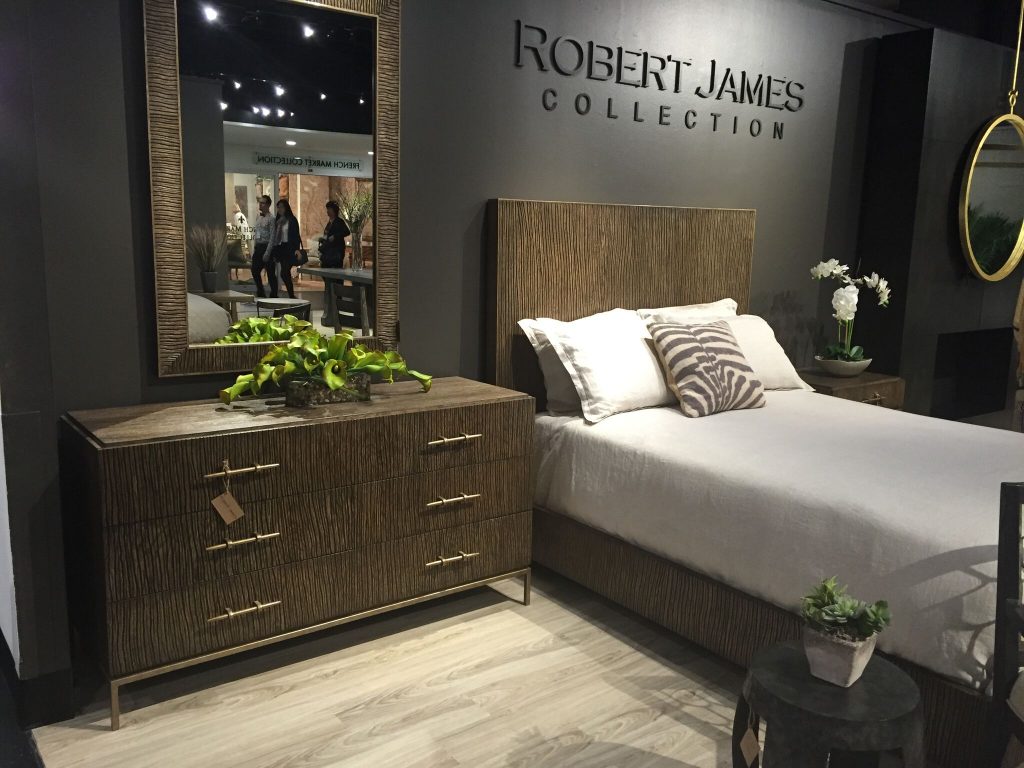 Even wall finishes were in on the game. This striking wall treatment also showed off another of the big High Point Market trends for Spring 2016–gold.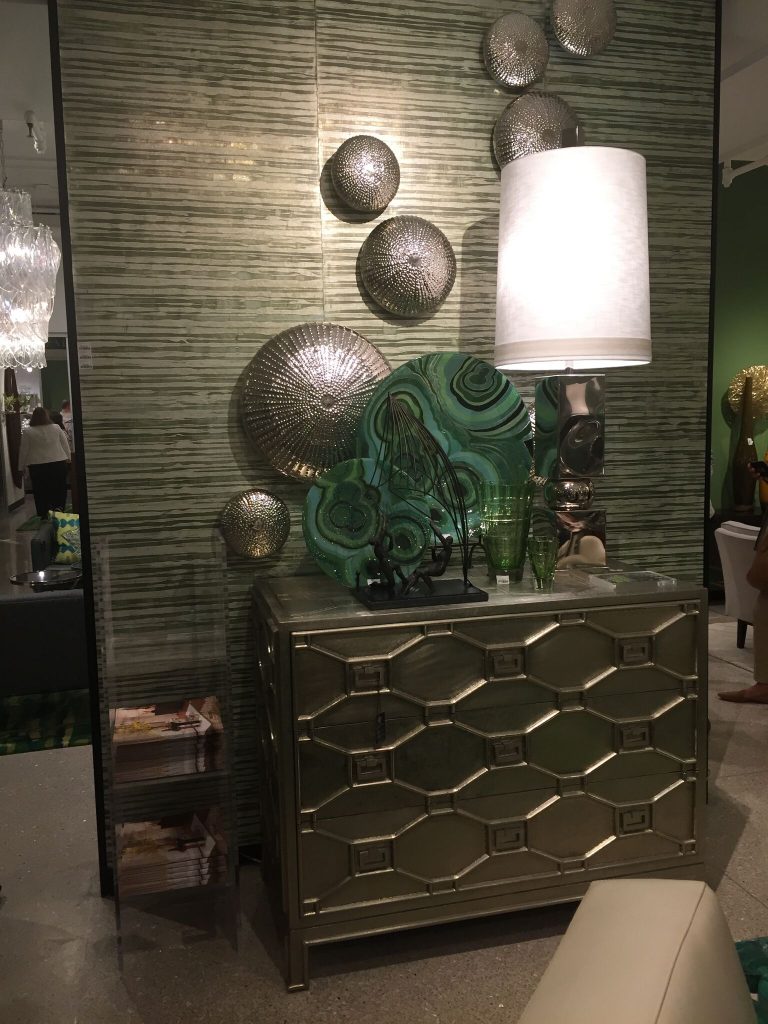 Ornate shapes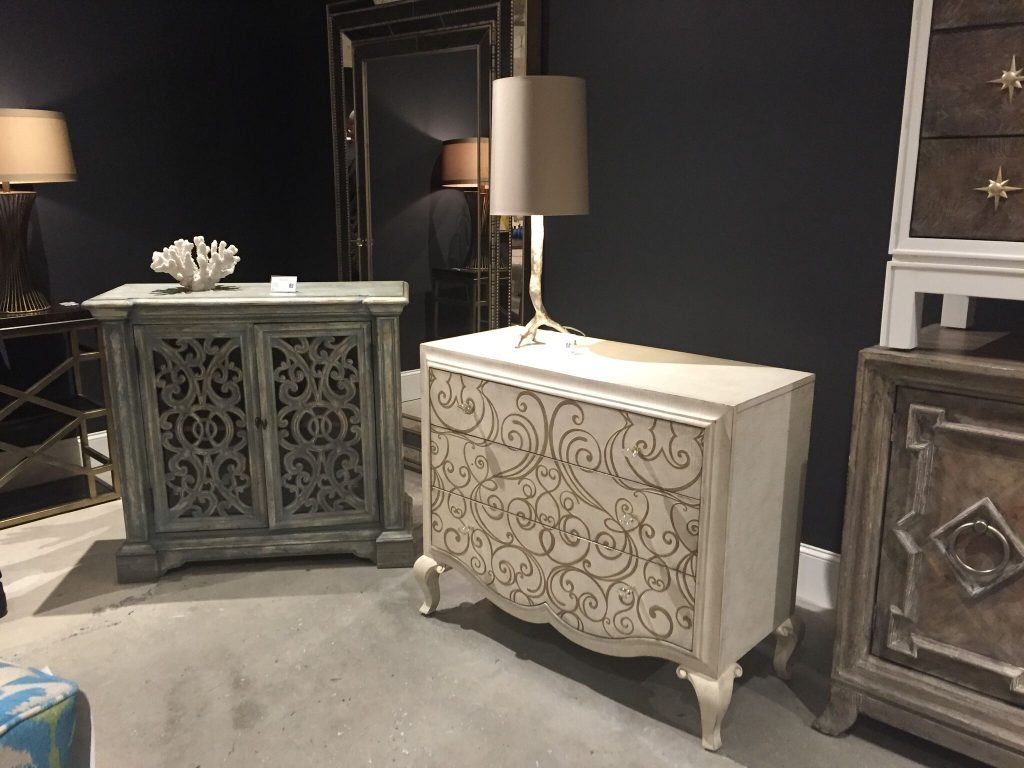 Another striking trend seen in showroom after showroom is a return to more ornate furniture styles. Stark minimalism still has its devotees, but we saw piece after piece that embraced elaborate and graceful forms, albeit with a more modern sensibility than seen with strictly traditional furnishings.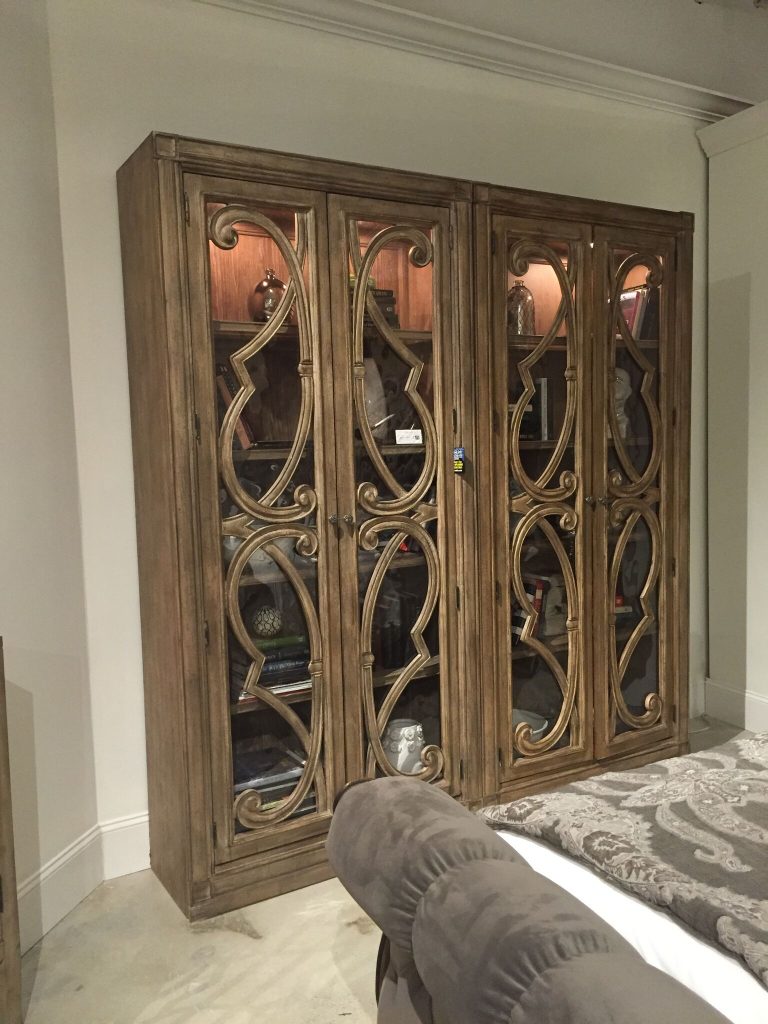 These cabinets were particularly striking, combining sweeping traditional details with a larger scale that makes them seem fresh and new.
Check back soon, because we'll be sharing even more trends from High Point Market. Interested in updating your home with beautiful, quality furniture? Contact MJN & Associates Interiors today to order fine furnishings for your home in Hampton Roads, from casegoods to upholstery to occasional pieces.