As any Realtor can tell you, spring is the busiest season for home sales. If you're ready to sell, it's time to get your home in shape for showings and open houses by making some simple yet effective changes. There is a big difference between staging your home to sell and decorating for yourself because as we all know, taste is extremely personal. Whereas interior design for everyday living can be extremely personal, staging a home for showings requires a more generalized approach to style.
The main objectives of staging your home for sale all revolve around showing it in the most appealing light possible. You want to make it look spacious, well cared-for, clean, and bright. Read on for some interior designer tips for staging your home from MJN & Associates Interiors.
Make space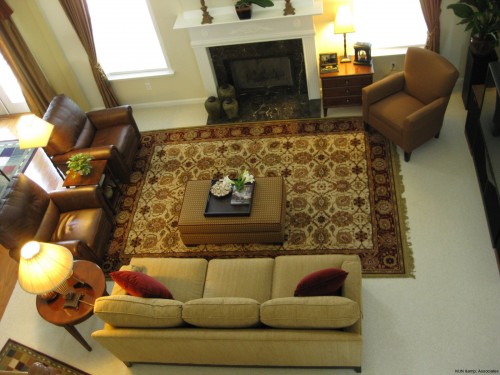 Creating an impression of spaciousness should be at the top of your to-do list. One of the most effective ways to do this is to reevaluate your furnishings. How to they relate to the scale of the room? If you have an extremely large entertainment console or sectional sofa that is dominating the room, it may be worth relocating or storing those items.
Think about the different areas of your home and how you can mix things up to create a more spacious look. For instance, swap out a large sofa from the formal living room with a smaller sofa from a spacious basement family room. Afraid they won't work in their new spaces? Slipcovers are an easy and convenient solution.
If you find that you're unable to achieve the desired effect with your existing furniture, consider storing certain pieces and temporarily replacing them with smaller, inexpensive items from Rooms to Go or a furniture rental service.
Lighten up
Light, neutral colors are the way to go when selling your home. Not only will these colors appeal to a wider audience, but they also make your home look brighter and more open. You can add to this effect by putting up lighter draperies and accessorizing with lighter colors in throw pillows, bed linens, etc.
Declutter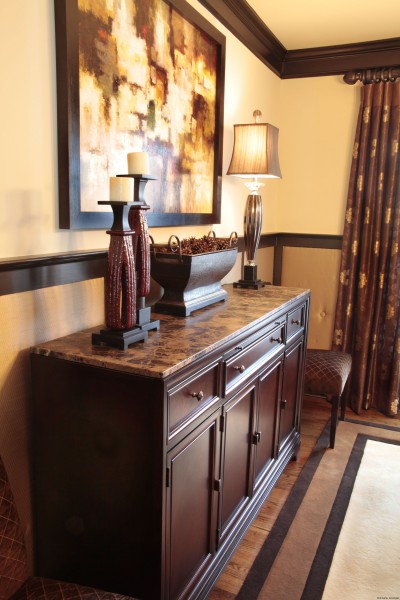 Junky, cluttered countertops, tables, and closets are a surefire way to turn off buyers. Decluttering these spaces is important, even if you need to put some of your belongings in storage. However, one often overlooked form of clutter is the decorative variety. Decorative clutter can work well in some spaces, so if you love artful stacks of books and a house filled with curios, go for it- but not when you are trying to sell your home.  Store excess accessories and embrace a more minimalist take on styling. For instance, you may need to replace the elaborate vignette on your entry console with a pair of matched lamps or a potted plant.