When many people consider neutrals, they veer toward softer, lighter colors. Beiges, creams, and sandy tones are easy to accent, giving the room a peaceful quality with just the right touch of visual interest. Navies and "dress blues" may be overlooked because of their darker hues, but in the hands of a skilled designer, these neutrals add depth to rich jewel tones and shimmering metallics without wearying the eye.
MJN & Associates recently transformed a client's home, pairing a calming, dark blue neutral with the client's favorite color, magenta, to result in a warm, elegant look for her home.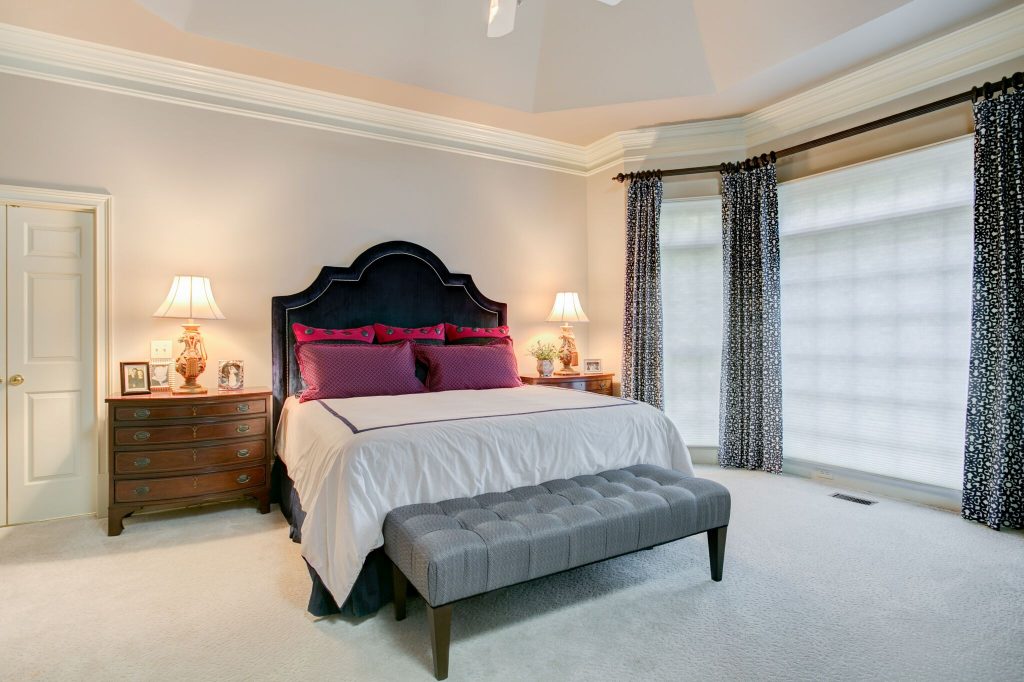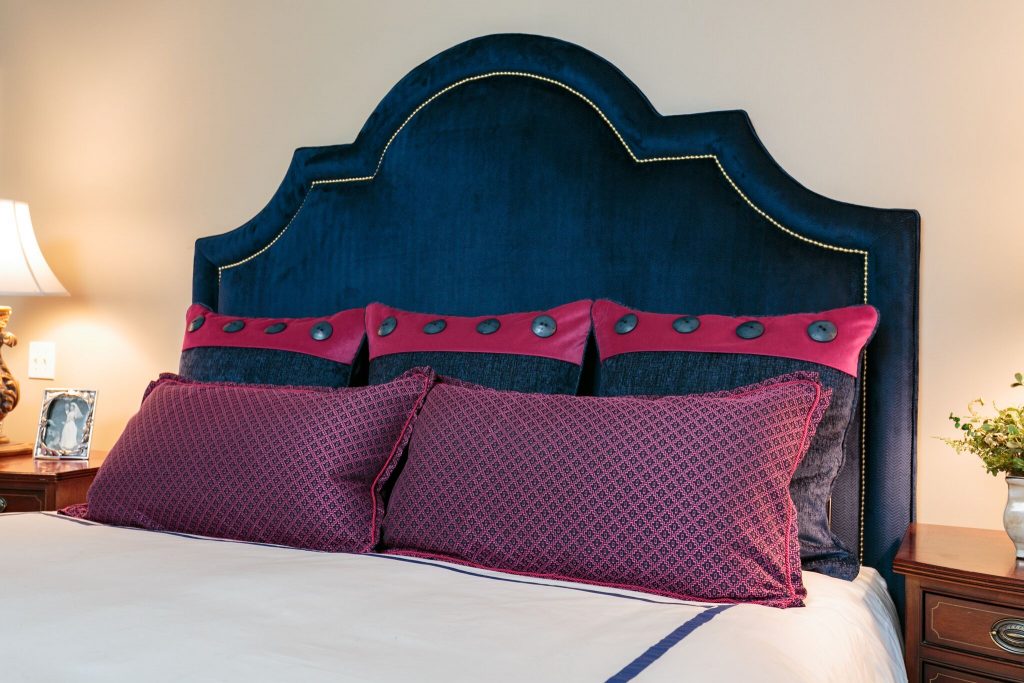 Light neutrals drape the bedroom floor to ceiling, creating a peaceful atmosphere and keeping the attention on the bed. A subtle pop of magenta catches the eye, blending texture and pure color to create a graceful vivacity, which is offset by the stately navy headboard, finished with nailhead trim for a touch of metallic interest.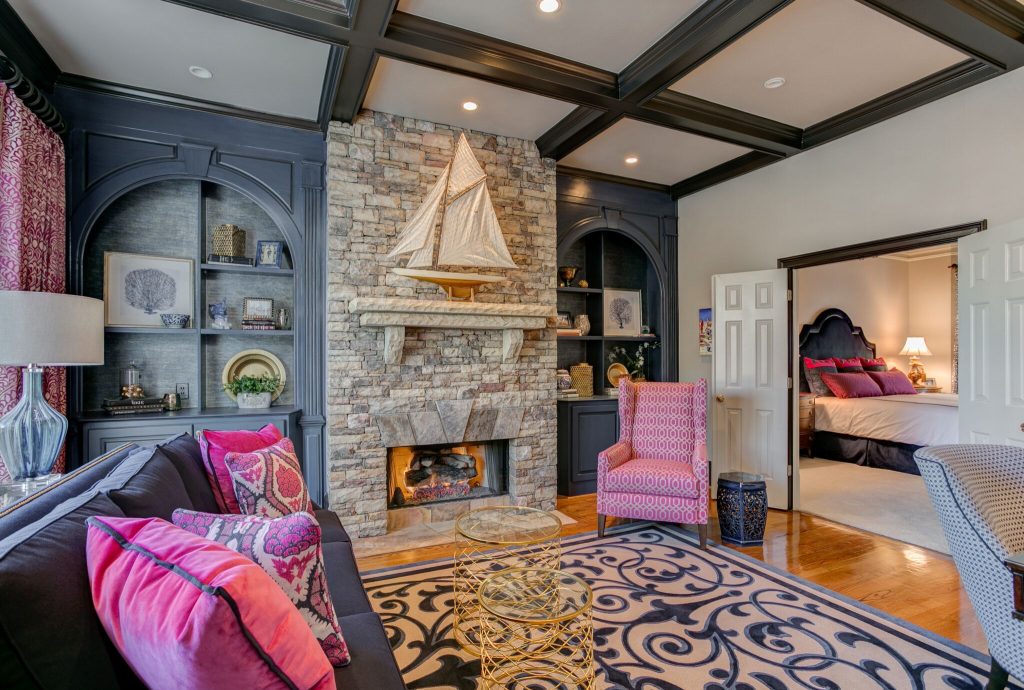 Our principal designer Michelle Nettles used dress blues to anchor the sitting room without the harshness that can result from darker neutrals like dark brown or black. The cabinets anchor the room, allowing for pops of color and soft gold accents without overwhelming the space. The sandy stone fireplace and navy display shelves create a dynamic focus wall without drawing the eye from the rich pops of magenta in the chair, pillows, and draperies.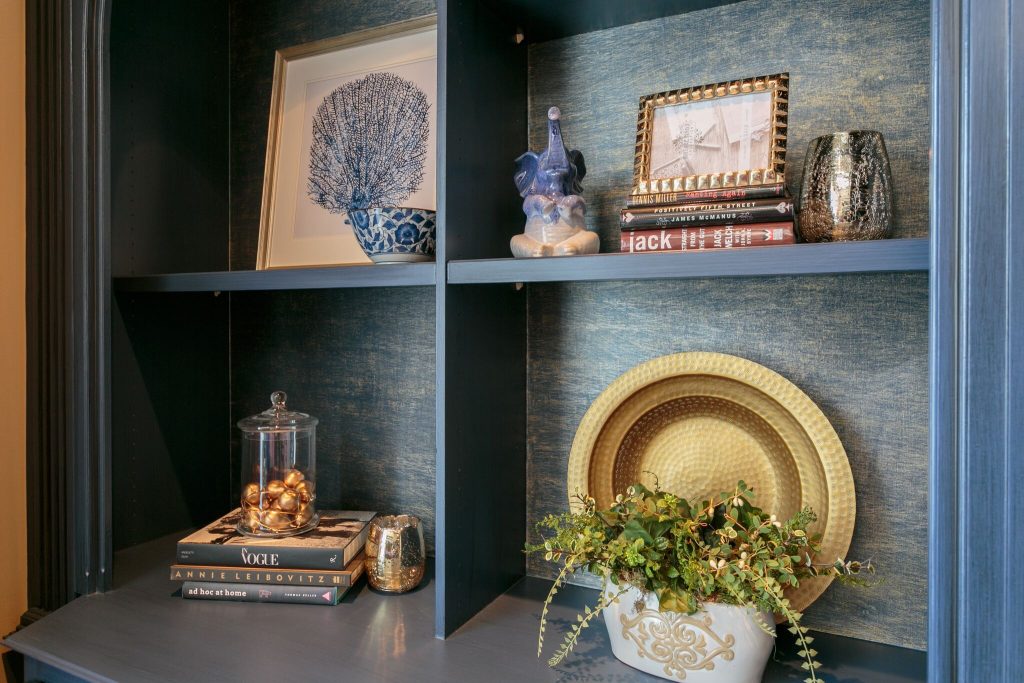 Working together with decorative artist Kass Wilson, Michelle gave these architectural cabinets the "jewelry box treatment," using a dark, neutral to give items on the shelf more visual impact. Kass softened the rich navy paint with a glaze, adding warmth and texture to the backsplash to create a look that's as cozy and elegant as the rest of the space.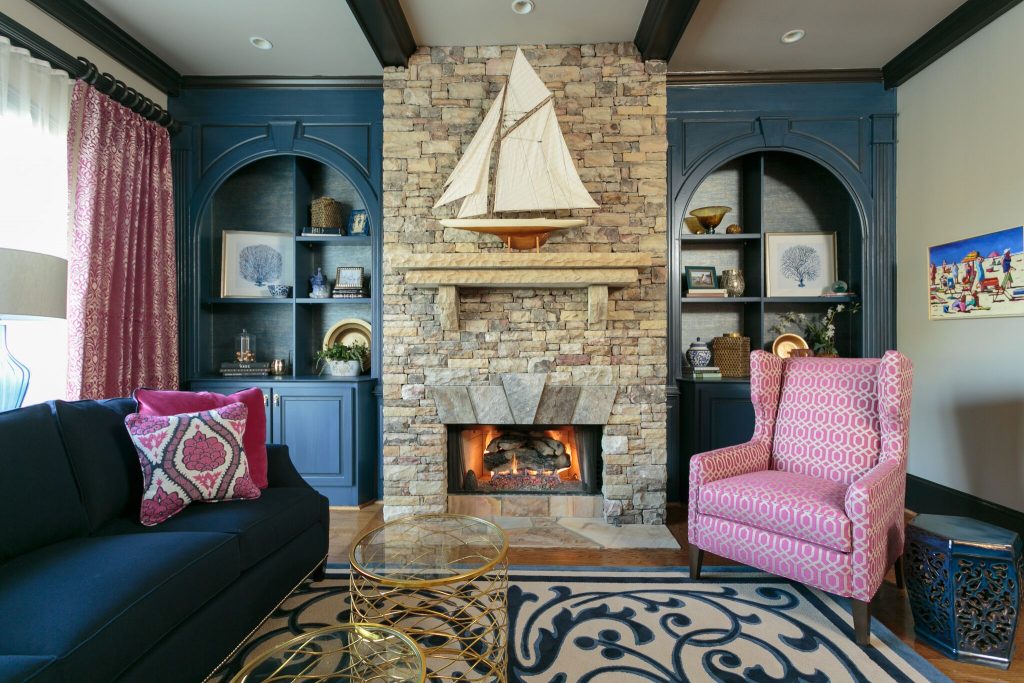 The subtle shimmer of gold in the magenta draperies echoes the warm softness of natural light catching the sheer cream window treatments. Translucent glass lamps in dress blues anchor the eye, reflecting the same buoyancy while tying together the colorful throw pillows with the deeper navy of the couch.
Call MJN & Associates Interiors and let us help unveil your home's true style.