Each year the Tidewater Builders Association hosts Homearama, a showcase of custom built homes in the Hampton Roads area, and we could not have been more delighted to participate in the 2016 edition of this annual event! If you missed it (or just want to revisit your favorite rooms for inspiration), don't worry. We've got you covered with a virtual tour and the inside scoop from principal interior designer Michelle Nettles.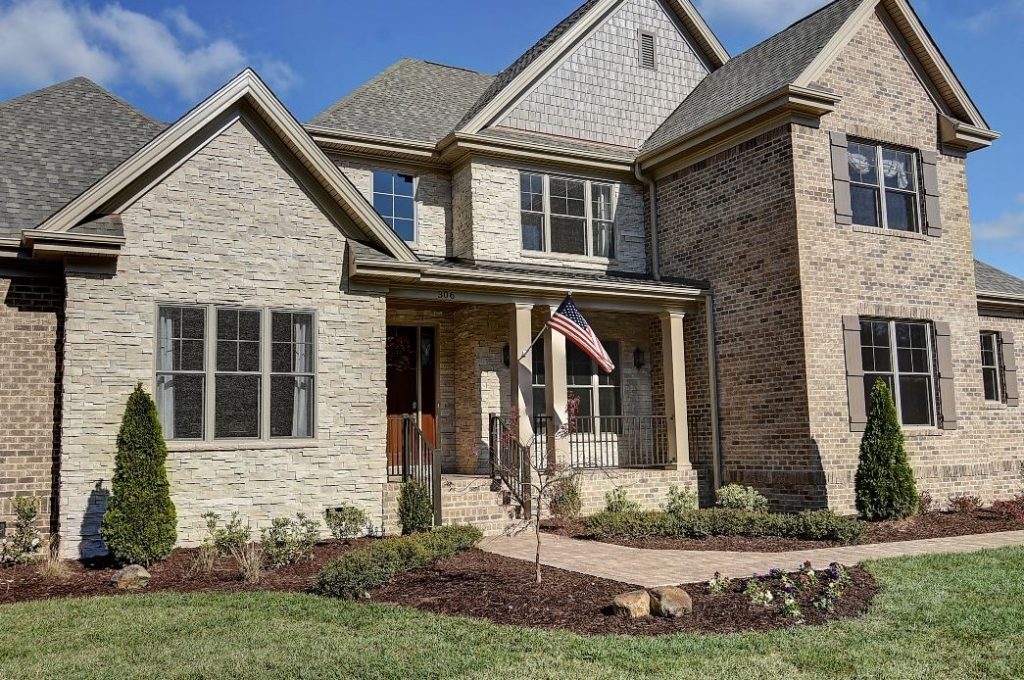 The 2016 Homearama tour featured five custom homes in Chesapeake's Edinburgh community fully decorated for the holidays and showing off the latest luxury home design trends. Our Virginia Beach interior design company provided the interior design for the Thanksgiving Home, "Chesapeake's Treasure Chest." Check out the virtual tour here for a room-by-room exploration of the home.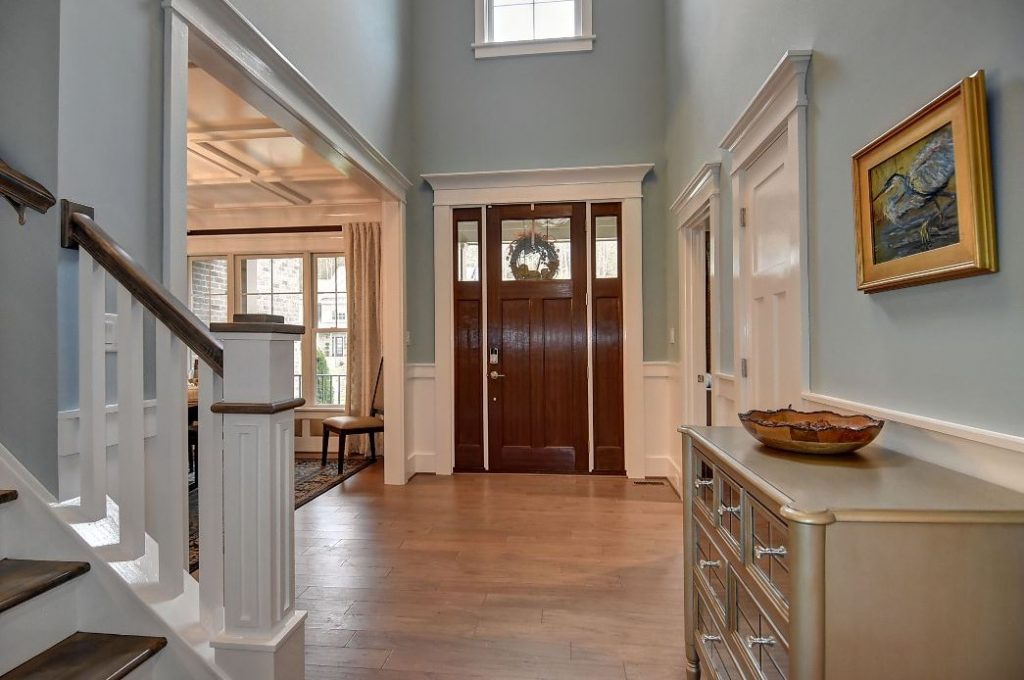 The inspiration for this home was the city of Chesapeake, with a theme of casual elegance. We even included a blue heron (the symbol of Chesapeake) in the decor; a painting by Barbara Gernat that can be seen in the foyer (above). A gourmet kitchen, keeping room, custom butler's pantry, and organized mud room entry were designed to appeal to today's more casual lifestyle and the needs of modern families, while a downstairs master suite provides accessibility for aging in place and sophisticated features to create a relaxing retreat.
It was a pleasure to work with Sam Cohen of Joey Corp. (builder) as well as the Closet Factory of Hampton Roads (custom organization) and the other talented folks who made this project a success!
Stay tuned for our next post because we'll be dishing up the details, from paint colors to fine art and accessories.