MJN & Associates Interiors has worked with talented artists and craftsmen to design a luxury home interior that captures the essence of Chesapeake's Edinburgh community. The Homearama showcase is all about comfort, classic touches, and the details that make all the difference. Step inside "Chesapeake's Treasure Chest" in a room-by-room virtual tour of the custom details envisioned by our own Virginia Beach interior designer Michelle Nettles.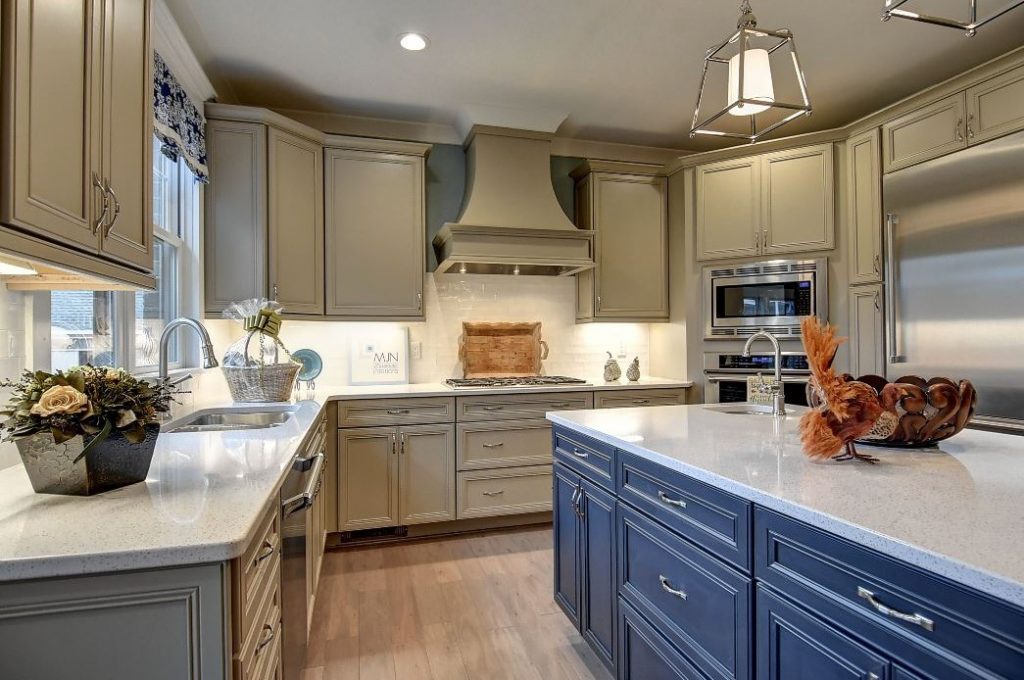 The bordered cabinetry, Swan Cotton Quartz, and light tones of the kitchen make it feel open and elegant, while the painted island cabinets and patterned blue draperies reflect the flavor of the Chesapeake region. Small details like the scalloped, unfinished wooden serving tray, the metallic rose planter, and the texture of a decorative bird add interest to the kitchen. Sam Cohen of Joey Corp, Closet Factory of Hampton Roads, and Rock Solid helped Michelle execute the design concept for the kitchen. The tile was selected at Mosaic Tile.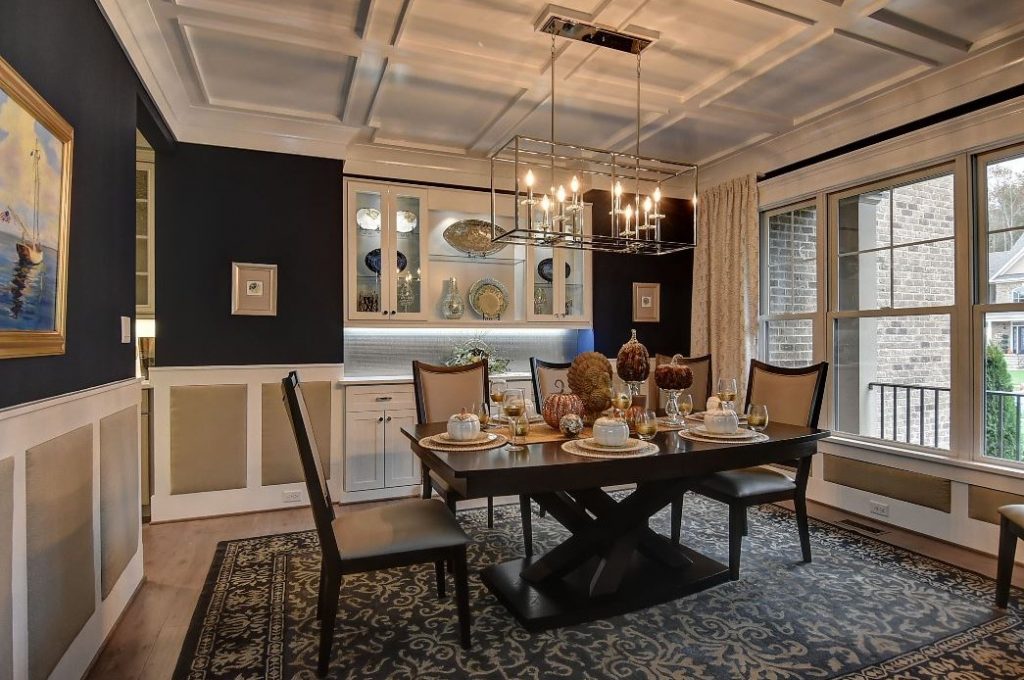 Rich navies and soft neutrals create a bold statement in the dining room, which marries classic elegance with modern elements, like the geometric, metallic chandelier. Idyllic details such as artwork by Barbara Gernat and the simple framing provided by Frame N Art complete the room.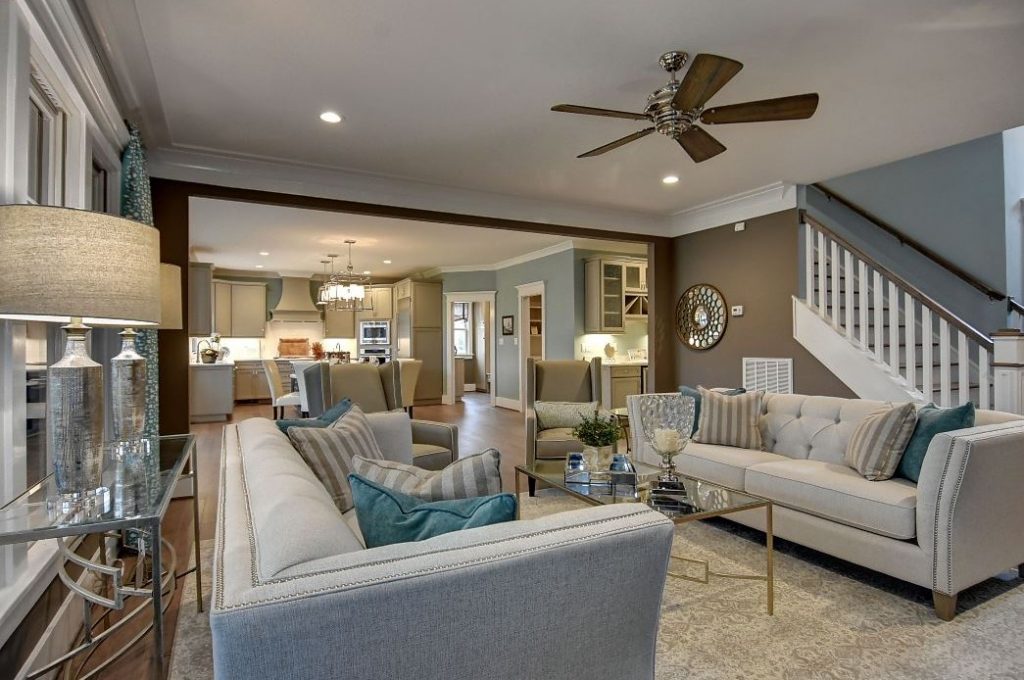 Sherwin Williams Quietude (visible in the kitchen) was used throughout the home to create a sense of warm tranquility, gently flowing from one room to the next. Sherwin Williams Backdrop was used in the sitting room for contrast and to create a cozy, intimate atmosphere. The floors and carpeting, which were selected at The Floor Trader, add subtle interest with their soft tones and patterns.
Stay tuned for our next blog for another peek inside Homearama 2016.