As a Virginia Beach interior design firm, color selection is one of our most commonly used services. It's no wonder; color can have a huge impact on mood, and is one of the most defining characteristics of any space. (Yes, even with neutral color schemes.)
If you're in search of that perfect paint color for a room in your home, fret not, because we're going to share some pro tips for choosing a great paint color. If you haven't already read Part 1, start there.
Neutral doesn't mean colorless
It's easy to think of neutrals as "colorless colors" that can go with anything, but that is a mistake. Just because a color is neutral doesn't mean it will look good paired with any other color. Every shade of gray, beige, greige, and even white has its own unique undertones. For instance, some grays tend to skew lavender, some blue, some brown. The one you choose should depend on the other elements you plan to include in the room, like the rug, upholstery, and window treatments.
If you're choosing a neutral paint color, look at a handful of swatches fanned out. You'll be able to more easily identify the undertones by viewing a beige with brown undertones next to a beige with yellow undertones next to a beige with pink undertones, for instance.
Color doesn't have to be blindingly bright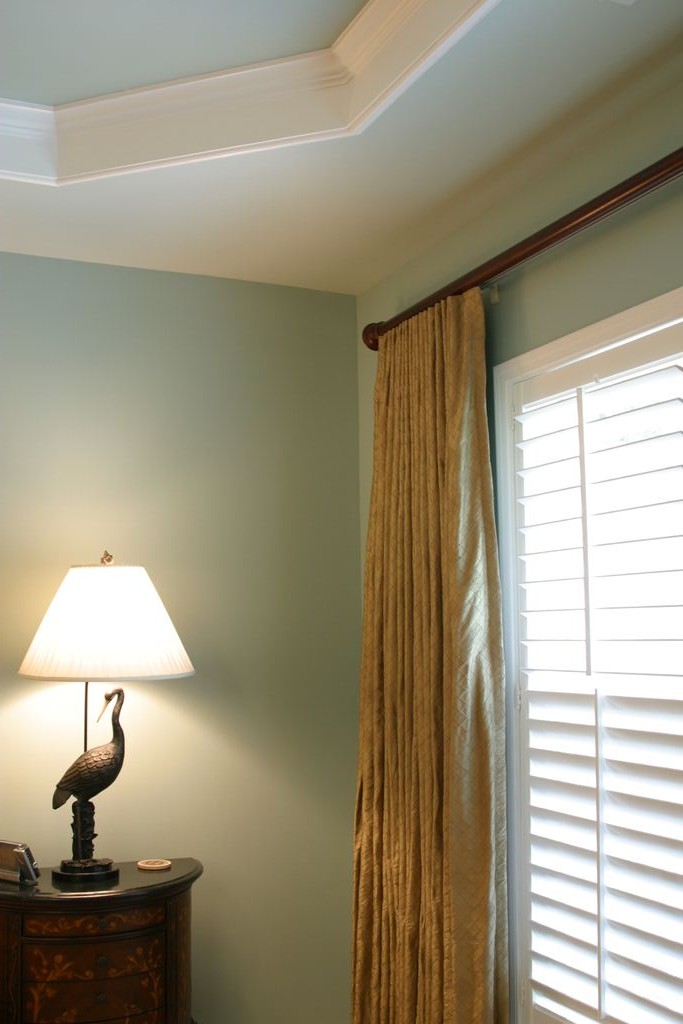 One mistake homeowners often make is selecting a color straight from the pattern on their sofa or bedding. Unfortunately, what looks great in small doses can be jolting and quite unpleasant when enveloping an entire room. One interior designer trick is to take the hue down a notch, selecting a less-saturated version of the same hue.
At MJN & Associates Interiors, we are partial to the Sherwin Williams collection Fundamentally Neutral. You can find shades of blue, green, gray, beige, and more that add visual interest yet are subtle and calming, like "Quietude" in the bedroom shown above.
Whether you want to refresh your home with new paint colors or are considering a full remodel, we can help you bring your vision to life. Contact us to learn more about our interior design services for homeowners in Virginia Beach, Chesapeake, Norfolk, Suffolk, and throughout the Hampton Roads area.