It's no secret that floral arrangements are the perfect finishing touch for interior design, adding that final accent of bright color, interesting texture, and a sense of vitality that only live plants or cut flowers can provide. Spaces that include flowers or plants tend to make us feel good, but people often shy away from making floral arrangements a regular part of their home decor for fear of the cost.
Fortunately you can enjoy making flowers a regular part of your home decor without breaking the bank by following these tips to get more bang for your buck!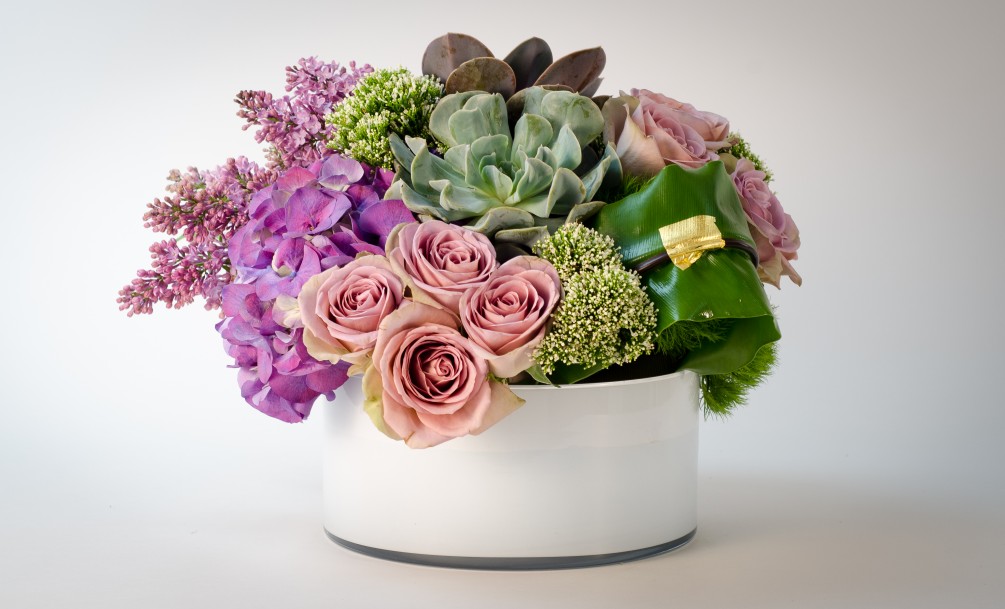 Choose wisely when selecting an arrangement
When selecting a floral arrangement, opt for designs that include hardy botanical elements and long-lasting blossoms. Succulents, orchids, berries, chrysanthemums, alstroemeria, gladiolus, strelitzia (bird of paradise), freesia, delphiniums, and craspedia are all examples of floral elements that can go the distance, allowing you to enjoy your arrangement as long as possible.
Give your floral arrangement some TLC
Choosing the right flowers and other botanical elements is just part of the secret to making your arrangement last. It's also important to give your flowers what they need to thrive- first and foremost, fresh water! Changing the water in your arrangement every day for clean, cold water will keep your blooms looking fresh longer by preventing mold and bacteria from thriving. Other tips include adding a drop of bleach, a splash of vodka, or a crushed aspirin to the water. And while it may sound too weird to be true, a light spritz of hairspray on your blossoms can also prolong their youthful good lucks.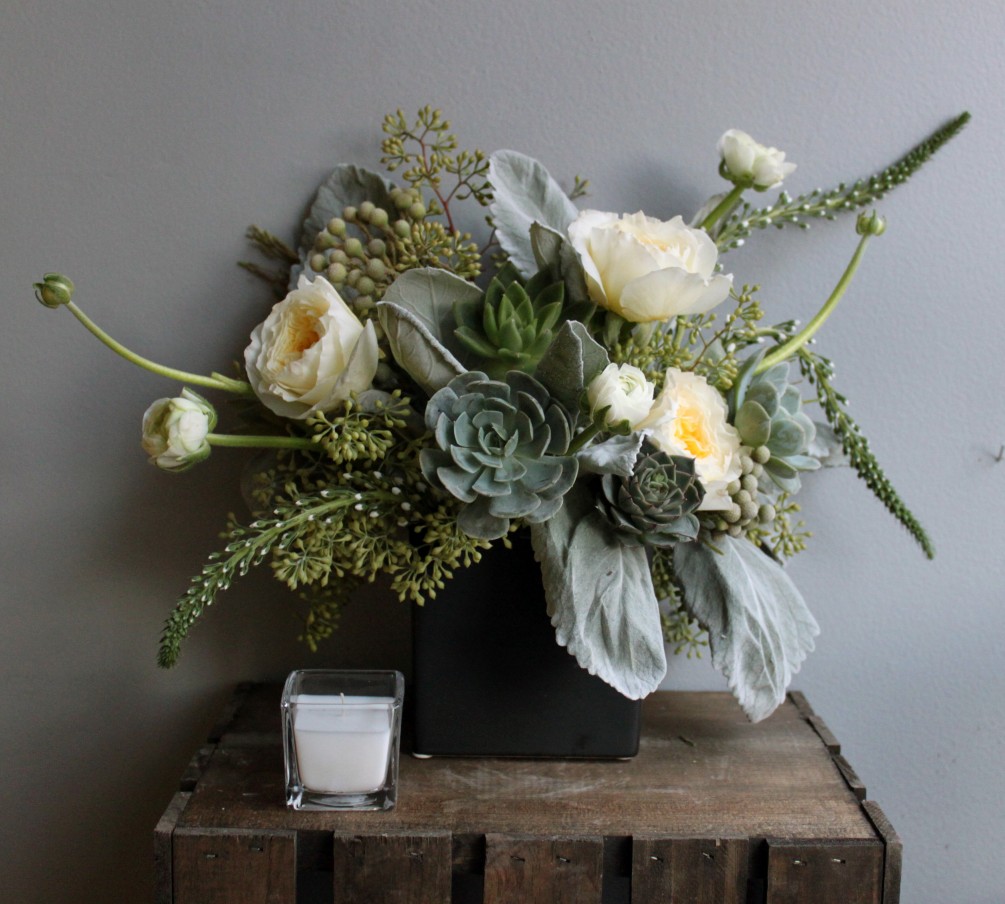 Get in there and mix it up
Choosing the right flowers and giving it some daily attention alone can help your arrangement last up to two weeks, but sometimes you want to enjoy those showstopper flowers despite their shorter lifespan. Not to worry! If your arrangement includes roses, peonies, or other fragile flowers, enjoy them while they last- and then remove them from the arrangement. Don't be afraid to get in there and rearrange or transfer the remaining elements into a smaller container. If the arrangement includes live elements like succulents or air plants, you can even plant them and enjoy them for months longer. For berries and seed pods, you may be able to trim off the waterlogged parts of the stems and use them as a dried element in your decor.
No matter what type of floral arrangement you choose, you're sure to enjoy the added color and texture it brings to your interior design!