Spring is all about new beginnings, which makes it the perfect time to revamp your home, from decor to organization. In our last post we discussed the power of simplifying. Today, let's look at an interior design trend that has been growing in recent years. All homeowners can embrace it, regardless of personal style: practicality!
Homeowners and interior designers alike are responding to the idea that home is a place to live, not just a set to show off. Appearance matters and you should create a beautiful home that you love, but it doesn't mean you have to sacrifice practicality. Be realistic about your family's routines and needs. There are quite a few ways to achieve a balance between form and function, including: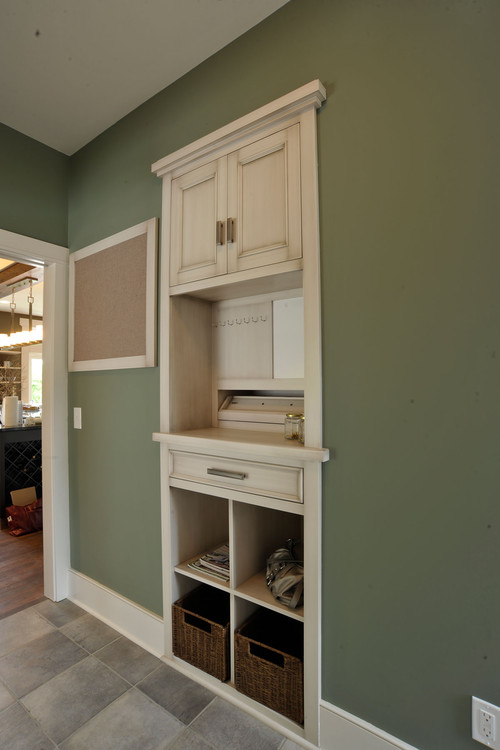 Adding a mudroom and/or command center– Any busy family with kids is sure to have some clutter, from backpacks and sports equipment to mail, calendars, keys, phone chargers, and other items.
Embracing no-fuss finishes- One of the benefits of working with an interior designer is getting the inside scoop on how various finishes and materials hold up to pets, kids, and more. With custom upholstery, you can get that couch you really love without having to live in fear of spills.
Using space wisely- Sometimes you get so used to looking at your home that you fail to see the potential. If your home is not working for you the way you would like, or even if you're just feeling stuck in a rut design-wise, do something about it. At MJN & Associates Interiors, we offer not only expert design knowledge, but also the benefit of a fresh pair of eyes. A little creativity can go a long way, and you might be amazed at what can be accomplished by simply moving furniture around to create a better flow. With other design services like custom rugs, custom upholstery and window treatments, and custom storage design, we can help you solve design problems large and small, maximize space, and give you a home that really fits your style.
To discuss your Atlanta interior design needs, call us at 770-356-5814.