Spring is finally arriving in Hampton Roads, and warmer weather means more time spent outdoors enjoying the sunshine. Whether your outdoor living spaces are geared towards dining, conversation, recreation, relaxation, or all of the above, you will get so much more enjoyment and use out of your porch or patio by investing in quality furnishings, upholstery, and art- yes, art for outside!
Art is probably the most often-overlooked element of design for outdoor living spaces. From that boring corner of your porch to a bland expanse of empty garden wall, outdoor wall art can make a big statement or play a supporting role for other design elements.
One benefit of wall art for the courtyard or backyard patio is that it provides visual interest year round. Even during the winter when plants are dead or dormant, wall art provides a focal point, giving you something appealing to see when you look outside.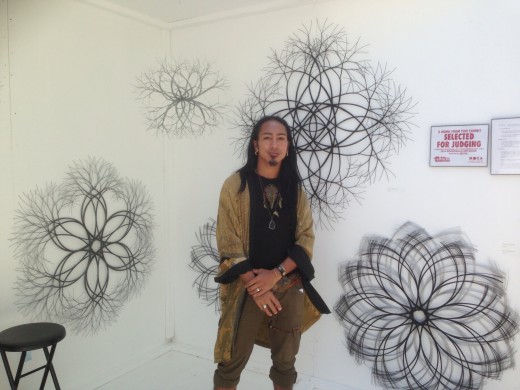 We love the metal wall art above by Kue King, one of the many talented artists we have found at local art festivals and events. Our art selection services are a great help to homeowners who want to find the perfect pieces to fit their style, both inside and outside!
The art you choose should have some connection to the aesthetic of your home. It should either enhance your home's architecture and general "vibe" or it should contrast, but still have some connection in scale, material, or form to the visual vocabulary of your home.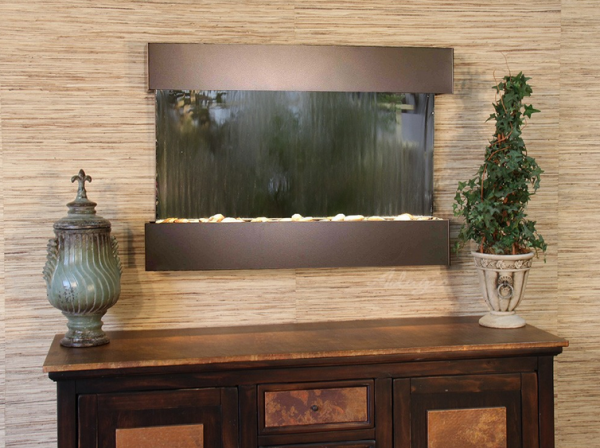 A wall fountain not only looks stunning, but also infuses your space with the serene sounds of gently falling water. They can also be customized to fit the style of your home, with plenty of different metal finishes, stone options, and sizes.
At MJN & Associates Interiors, we believe outdoor rooms can and should be just as beautiful and functional as any room inside your house. Thanks to today's many options in outdoor furnishings, fabrics, and art, you can create a space that fits your style and also stands up to the increased demands of the elements. For help outfitting your outdoor spaces with custom art, fountains, furnishings, and other design elements, contact our Virginia Beach interior design firm today!