Custom draperies have many benefits for your home, allowing you to express your personal style with unlimited options for fabric, drape, and trim. But while custom-designed draperies allow for a rich variety of color, pattern, and texture choices, one of our favorite things about custom draperies is how they can be used to enhance the architectural features of a space.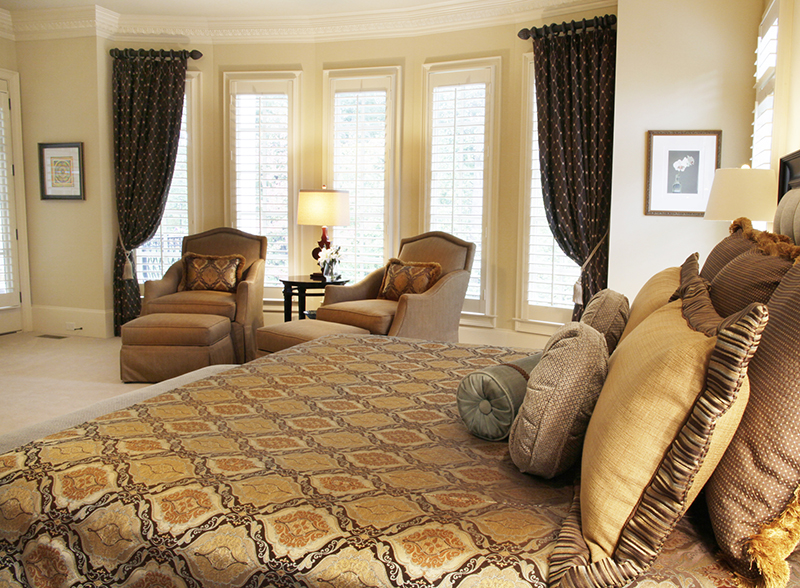 Draperies are not just functional, nor are they simply decorative. Instead they can be an important design element in defining the space, creating structure or a focal point.  For instance, in the bedroom above, the draperies ground the bay of windows, creating a more intimate visual context for the seating area.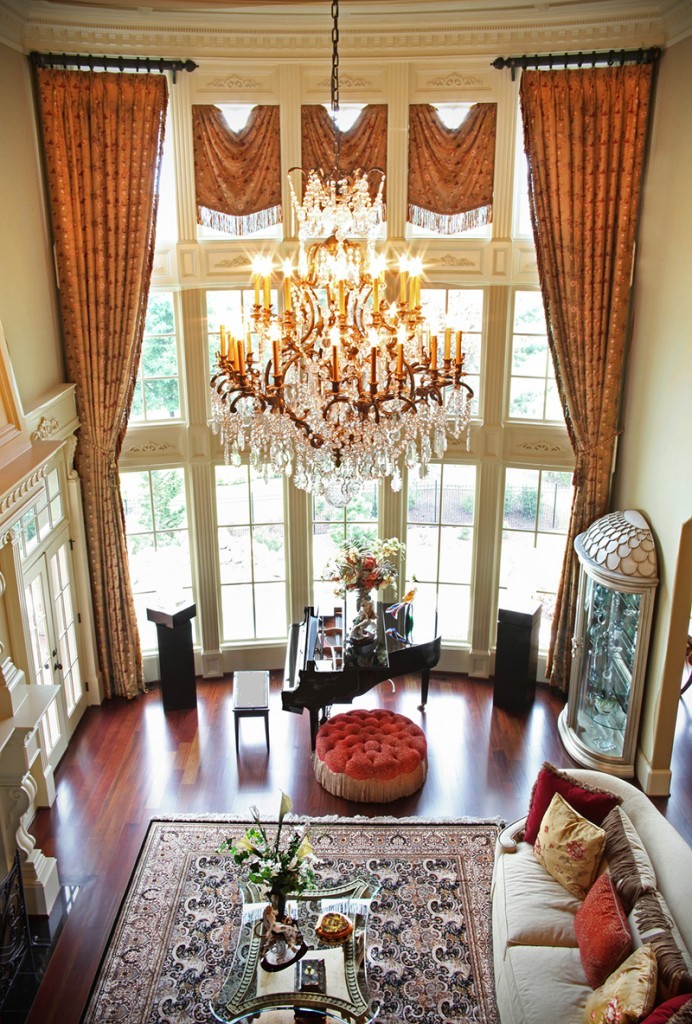 Custom draperies can also enhance the architecture of a home by softening or highlighting features. This traditional living room has a stunning 2-story wall of windows featuring beautifully ornate detailing, giving the space a profusion of natural light and a dramatic focal point. The custom draperies we designed frame the wall of windows and add color to the otherwise monotone area while also breaking up their rectangular regularity, creating a softer, more visually interesting result and controlling the amount of light that enters, all without obscuring the ornate details.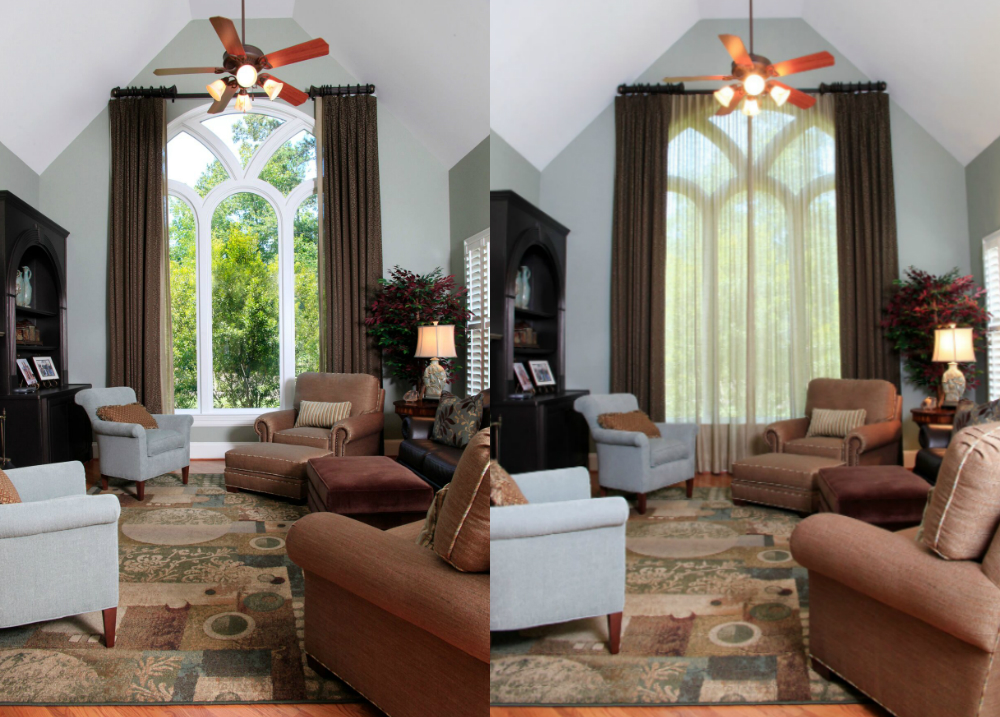 Dramatic windows are a gorgeous addition to any home, but they do come with their own practical challenges. One of the main challenges homeowners tend to face with these multi-story windows is light (and heat) control. For this living room we created large custom draperies with sheer panels that can be closed to reduce the amount of light entering the space while still showing off the beautiful lines of the statement window.
If you're ready to take your home design to the next level with custom draperies, our Virginia Beach interior design firm is here to help. Contact MJN & Associates Interiors today to learn more about our interior design services for homeowners throughout the Hampton Roads area.