In our last post about choosing quality furniture, we discussed some of the subtle yet important details to look for in chairs, sofas, and other furnishings. Today, we're going to share a glimpse inside a furniture factory so you can see how high-end furniture is made and what sets it apart.
Our principal designer Michelle Nettles was able to visit the Huntington House factory in North Carolina to see the production and craftsmanship of the products firsthand, so read on for a photo tour of the factory!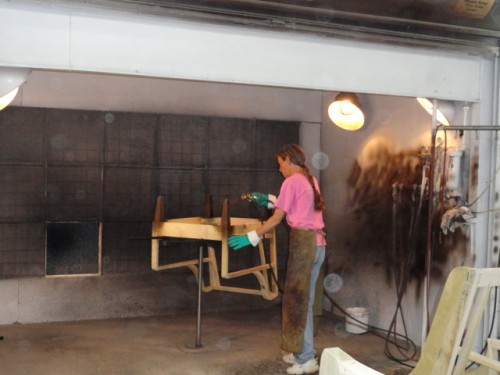 The frame of a chair or sofa is the foundation for everything, so it's important that it be done right. At Huntington House, the frames are kiln dried hardwood, and the joints are double dowels, glued and screwed for added strength and stability. The edges are sanded in order to prevent hard edges from digging into the upholstery over time.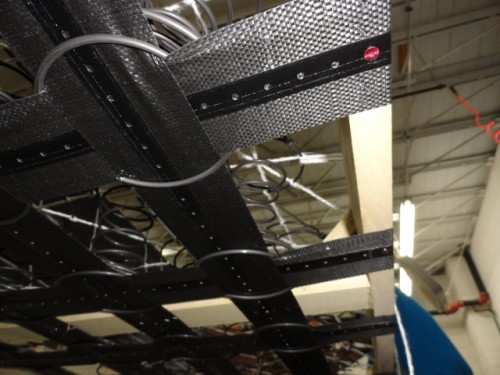 Another important sign of quality is the method used to tie the springs. Here you can see 8-way hand-tying, with steel bands used to reinforce the straps and prevent sagging over time. The straps thread through the springs, which are then tied together in the time-tested 8-way method.When someone sits on the piece all of the springs will react  instead of just a few, making for a much more comfortable seat. Afterwards the springs are covered and cushions are placed on top.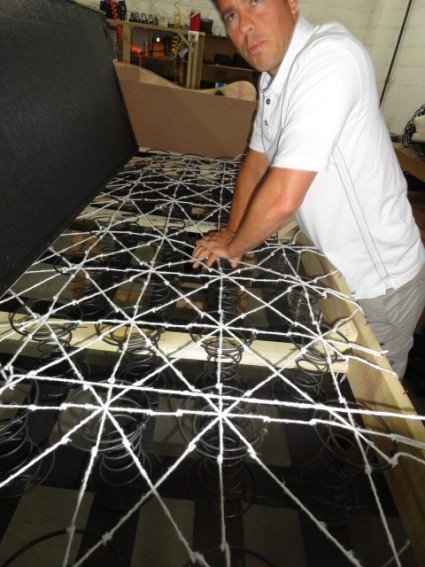 Here you can see the patterns for the upholstery, which are measured and cut by hand for a more exact fit, then pinned onto the cushions to be sewn by skilled tailors. Each frame is upholstered by experienced craftsmen using cotton batting and rubber to create an impeccably fitted piece of furniture.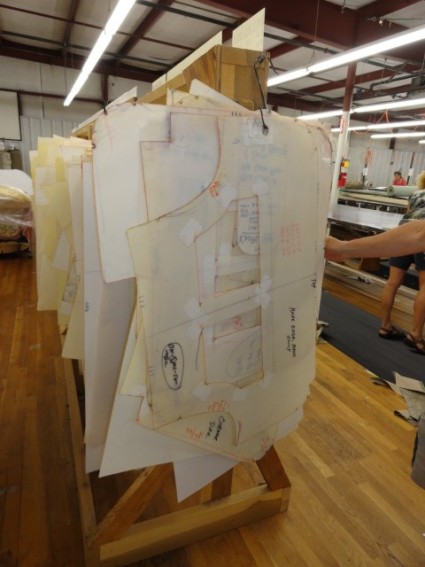 The attention to detail extends even to the smallest concerns. Below, a craftsman adds nail head trim one nail at a time.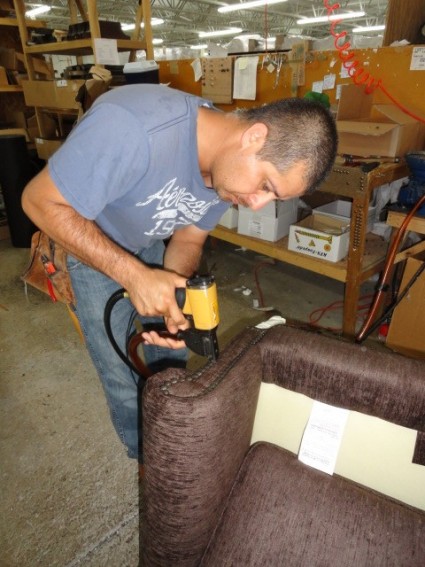 After each piece of Huntington House furniture is complete, it is carefully inspected. If even a minor imperfection is found, the item is sent back to previous stations in the manufacturing process to be fixed. Once a sofa or chair has been deemed fit according to the stringent quality guidelines, it is packed in a custom cardboard tray, covered with a blanket, and shrink wrapped before shipping to protect against any scratches or dings.
In addition to the undeniable beauty and craftsmanship of these high-end furnishings, they will also hold up better over time than cheaper options. Investing in a high-end couch with a classic shape will allow you to reupholster it years down the line if your style changes or it needs an update.
Interested in updating your Virginia Beach home with custom furnishings and upholstery? Contact MJN & Associates Interiors today to discuss your project!