The Boardwalk Art Show presented by the Virginia Museum of Contemporary Art (MOCA) is an annual favorite here in Virginia Beach, and at MJN & Associates Interiors we love scouting out the artists and artisans each year to find beautiful pieces to share with you. In fact, one of the many interior design services we offer is art selection.
We can help you choose the perfect wall art, sculptures, custom furniture, and other one-of-a-kind pieces to complement both your personality and your decor for a truly unique and personal home.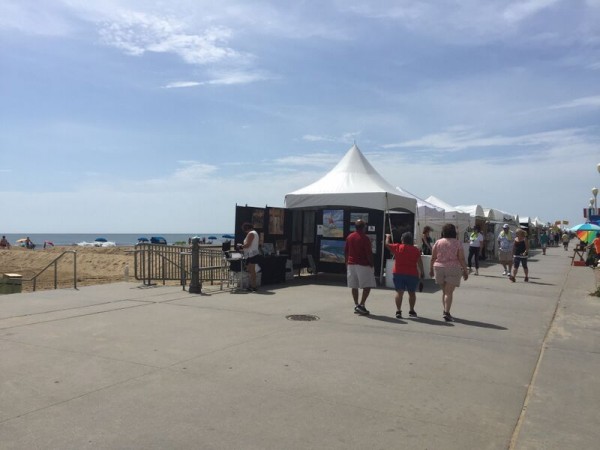 As the name suggests, MOCA's Boardwalk Art Show takes place each year on the Virginia Beach boardwalk, right in sight of the ocean, complete with refreshing sea breeze to cool off patrons strolling the sunny festival.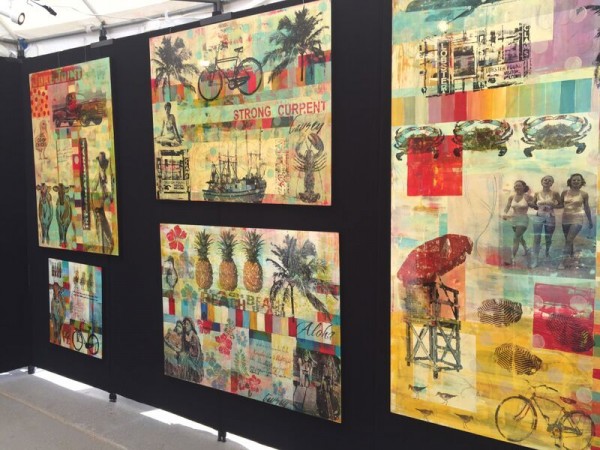 Talk about eye candy! Mixed media artist Teri Causey designed this year's Boardwalk Art Show poster. Her paintings (above) combine bright colors, multi-layered textures, and bold, graphic visuals, all with fun beachy and coastal themes. Contact us for art selection assistance and we can help you pick the perfect one to add a visual kick to your Virginia Beach home decor.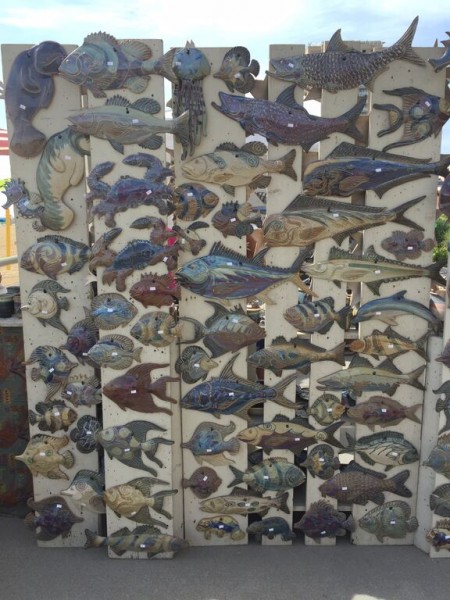 Earth, Fire, Spirit Pottery had so many beautiful pieces, but we especially loved this wall of ceramic fish! A school of these would be gorgeous on an accent wall or swimming along a hallway.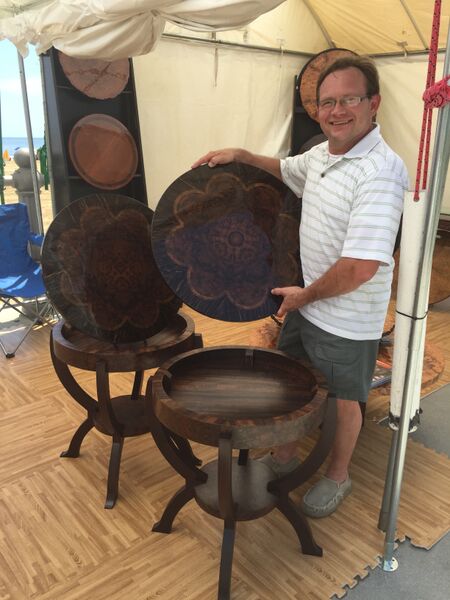 Woodworker Michael L. Conti elevates furniture to an art form with his impeccably crafted lazy Susan tables. We can't wait to show you more of these ingenious side table designs, as well as some of his other high end furniture pieces.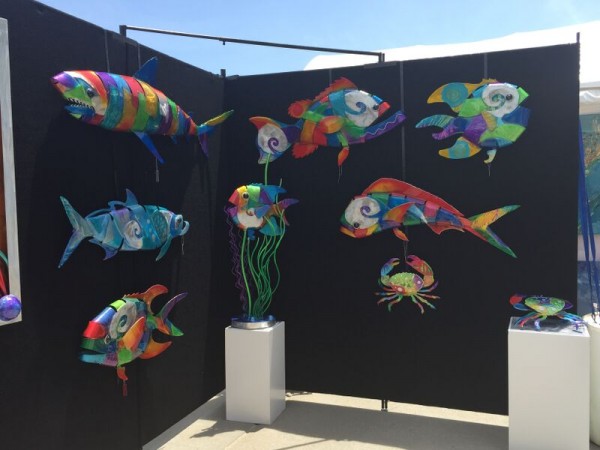 Another standout from this year's art show was Clayton Swartz, whose colorful metal sculptures look ready to swim right off the walls. At our Virginia Beach interior design firm, we truly believe that the art you choose for your home should make you happy. These joyful, vibrant aquatic creatures should do the trick just fine!
Stay tuned because we'll be sharing even more art from these talented artists, as well as others. Contact us today to get started personalizing your Tidewater Virginia home decor.