Today we're sharing a couple of recent projects we've completed, and they both illustrate a great bedroom design color trend- the new neutrals.
Pairing taupes, grays, ivories, and blacks creates an elegant ambiance that is perfect for a bedroom. This grouping of colors is extremely relaxing, making for a lovely place to rest and recharge.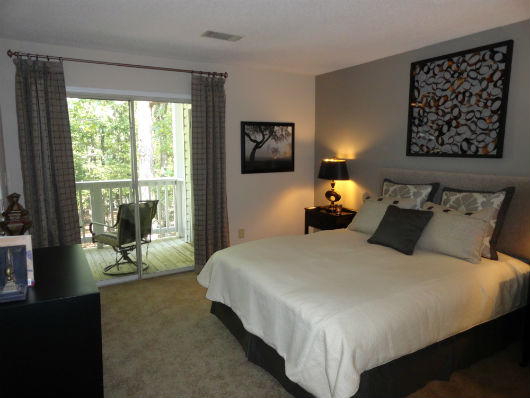 A white bed is always a classic choice, creating a soothing focal point for the room. Subtly patterned gray panels and a variety of understated pillows add style to the bed. Black and white photography, and monochromatic accessories complete the look, while still giving the space a sense of personality.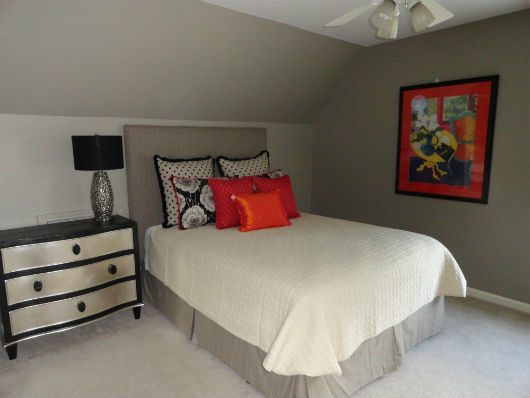 For those who like a little more drama in their interior design, you can also add a pop of color. The black, ivory, and taupe hues in this room make the perfect backdrop for rich crimson, allowing the red elements to stand out without competing. A shimmery, metallic finishes on the dresser, lamp, and accent pillow add glamor to the simple color scheme.
This color combination of rich neutrals is perfect for transitional interior design, and also provides a great foundation that can then be altered with different accent colors later on.
If your Gwinnett County home could use some color direction from a professional interior designer, give MJN & Associates Interiors a call today. Our Atlanta interior design firm canB help you bring your home into the 21st century!