Interior design is all about making choices, including the fabrics you choose to use… choices of fabric colors, patterns, and textures. All of it helps to reflect your own personal style by expressing your full interior design story. However, every story needs an inspiration.
Selection
Choosing your inspiration piece is the best way to put together an interior design project. Choose a main fabric that will be your inspiration piece that will guide you in creating the look you desire for the space that you are decorating. Once you have your main decorating fabric, choose two or more coordinating fabrics that have one or more of the colors in your inspiration fabric. Play with the fabrics so that they vary in color contrast, texture, scale, sheen, and patterns.
Match Your Decor
Fabrics change as often as fashion trends. Therefore, make sure you are making a choice that matches your personal style and decor. Choose fabric color, style and quality that suits the intended use and your taste.
With your inspiration piece in hand, you can create a look that is balanced while being interesting by varying textures and patterns. The cool tone of this fabric provides the direction to create a room with a feeling of being airy and cool.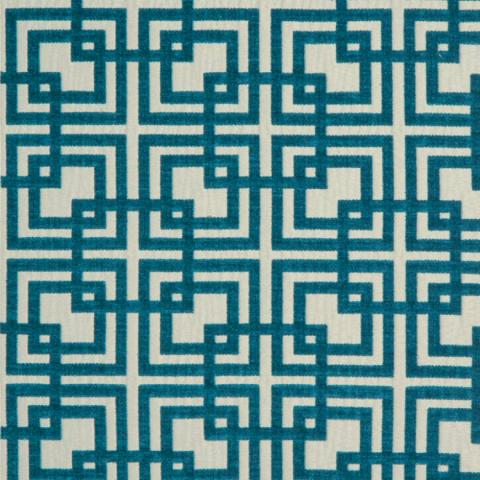 Consider keeping the furniture as your foundation pieces and experiment by varying the fabric of your pillows, drapes and other accessories in your room.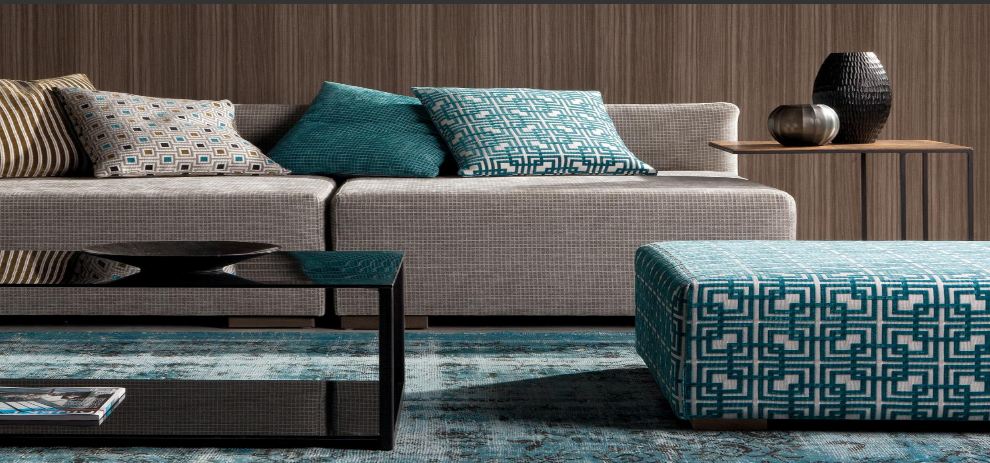 By choosing another color palette, the same fabric pattern provides a look that sets a mood which is completely different.
Notice how this room has a much warmer feel due to the warmer tones set in balanced geometrical patterns.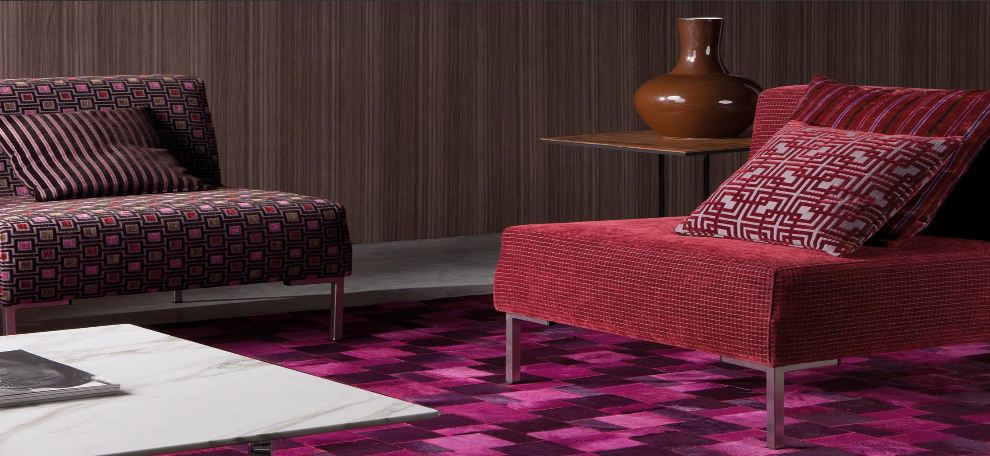 Fabric choices help you to tell your design story and reflects your personal style. I invite you to comment below and let me know how you will be using decorative fabrics in your decor this year.
For all of your interior design needs in Duluth, GA and other areas of Gwinnett County, feel free to contact MJN & Associates Interiors. With our numerous years of experience as residential interior designers, we help homeowners throughout the metro Atlanta area with the design process, including fixture, finish, and color selection.
(images provided by Maxwell Fabrics)