Mother's Day is coming up soon, and there's no better way to say "thank you" to the special mothers in your life than to create a beautiful, spring-inspired brunch!
Southern Living has some great Mother's Day recipes that moms will love, from mimosas and quiche to a gorgeous summer berry trifle. But the menu isn't the only important part of this meal- show your mom how much you care by creating a beautiful spring tablescape. Here are a few ideas for Mother's Day place settings that are elegant, feminine, and sure to earn you "favorite child" status.
This fun, multi-level centerpiece combines glass candle stands, simple white pitchers, moss, and some sweet little blossoms in pale pink, white, and bright spring green. The tiny bird's nest accent adds a nice whimsical touch as well. (via Pinterest)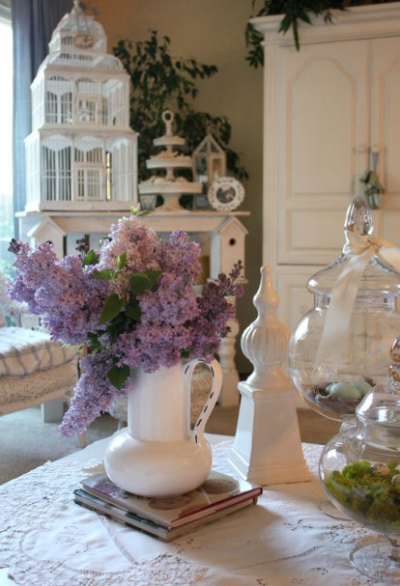 This elegant table combines a number of good ideas. Like the photo above, this one also uses a pitcher as a vase, this time with a lovely bouquet of lilacs. We love the loose, free-flowing arrangement, perfect for creating a casually elegant feel. The apothecary jars seen on the right are also a great centerpiece idea in their own right. Filled with moss, a birds' nest, and other botanical elements, they make a great visual statement and conversation piece! (via Houzz)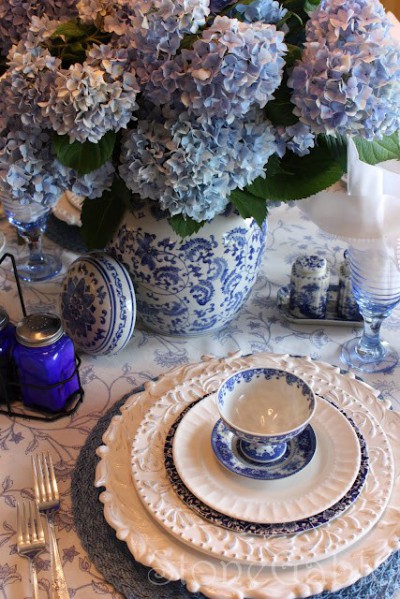 This classic tablescape is the perfect embodiment of southern hospitality. Blue and white china paired with hydrangeas and crisp white chargers is simple yet gorgeous. (via Pinterest)
At MJN & Associates Interiors, we can help you create an elegant, versatile home that looks great all year round. Contact us today to find out more about our interior design services for homeowners in John's Creek, Duluth, and other areas of Gwinnett County and Atlanta.