Spa bathroom design is the perfect style for those who want to create their very own retreat, and color plays an important role in achieving the look. It's no secret that color can drastically alter the mood of a space, so choose your colors wisely when remodeling your bathroom.
Drawing your color choices from a particular idea or theme can help you narrow down what you like best. Think of your "happy place." Is it a lush forest? A sandy beach? Choose colors that evoke that theme, even if you don't include any overt references to it. Read on to see some of our suggestions of spa bathroom color schemes for your home.
Natural Neutrals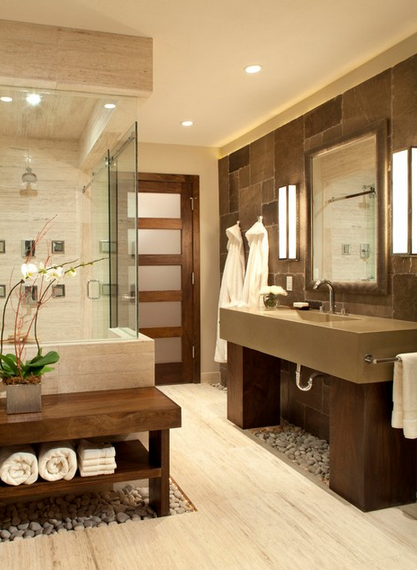 If you are drawn to the neutral yet rich colors of pebbles in a riverbed, a subtle, neutral color scheme could work well for your bathroom. Choose soft grays, tans, and browns for your colors. You can even veer into slate blue or gray-violet.
Relaxing Rainforest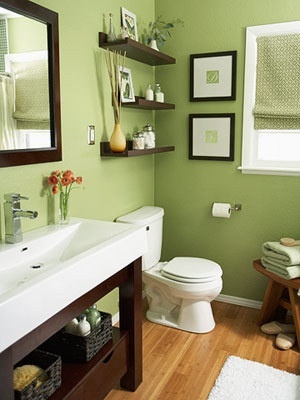 If a moss-carpeted, fern-filled forest below a green canopy of leaves makes you feel reinvigorated, channel that fresh feeling into your bathroom design. Green and chocolate brown or dark wood make a great woodsy combination.
Sea and Sand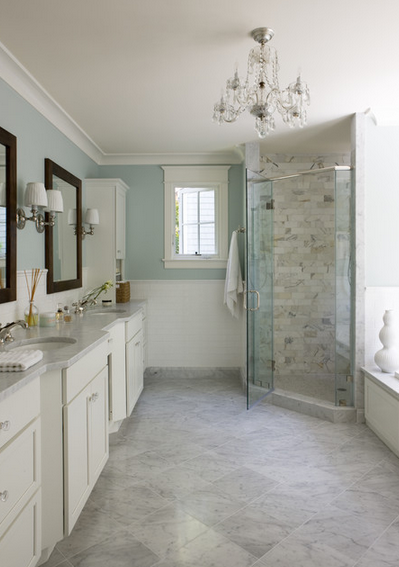 If the beach represents total relaxation to you, then a crisp, cool blue and white color scheme is perfect for your spa bathroom remodel. This example combines a lovely pale blue wall color with elegant white marble. This look is great for coastal homes, but it's so classic and clean it could work almost anywhere.
Inviting Earth Tones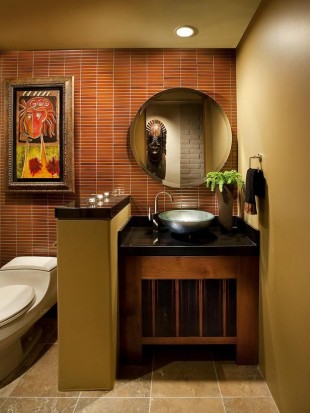 If you favor a darker color palette to create a cozy atmosphere, try earth tones like rusty red, moss green, ochre, chocolate brown, and tan.
What colors make you feel relaxed? If you need help choosing the best color scheme for your own personal spa bathroom, contact MJN & Associates Interiors today. We offer bathroom renovation management, space planning, material and fixture selection, color consulting, and more.
Photos via Houzz, My Home Lookbook, Houzz, Pinterest