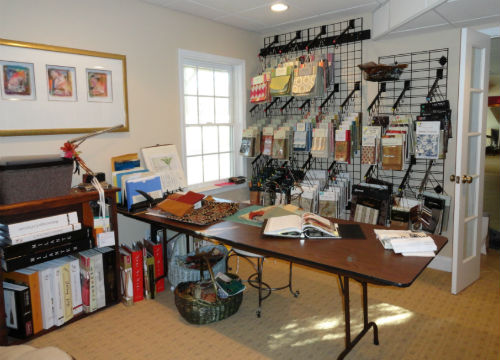 Everyone loves a look behind the scenes, right? Well today, we're giving you a sneak peek into the office of our principal designer, Michelle Nettles.
This space is where interior design ideas are born, and it is full of resources we use to transform your home with custom soft goods, upholstery, and rugs, exclusive furniture and finishes, distinctive art, accessories, and lighting, and even digital photo renderings!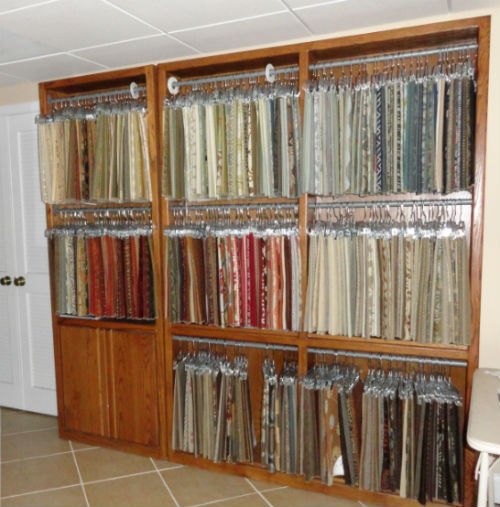 As you can see, we have an extensive library of fabric swatches and trim samples, which we use to design custom draperies, bedding, table linens, and more. We also carry rug samples, which we can use to create a personalized rug– a fantastic way to create one-of-a-kind style, or to work around your existing design scheme to unify the room.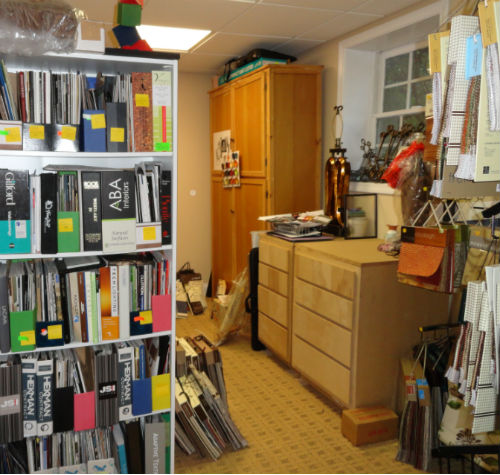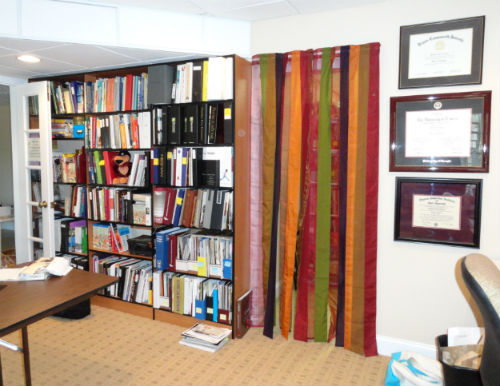 Here you'll see some of our to-the-trade catalogs of various lines we carry, ensuring that our clients have access to the best furniture, case goods, finishes, and lighting. On the right are Michelle's diplomas from Virginia Tech, Virginia Commonwealth University, and the FIDER accredited University of Georgia, from which she earned her BFA in Interior Design. (Fun fact: Michelle also has a background in teaching, which makes her an excellent communicator when sharing interior design knowledge with clients!) She is currently serving as Vice President of Programs for the Atlanta Designers' Network, and is an Allied Member of the American Society of Interior Designers (ASID).
This is a fun little corner of the office! You can see some bold, unique furniture pieces, fun accessories, lamps, and bolts of fabric. It may look like a hodgepodge, but we pull it all together to create fabulous rooms all over Atlanta!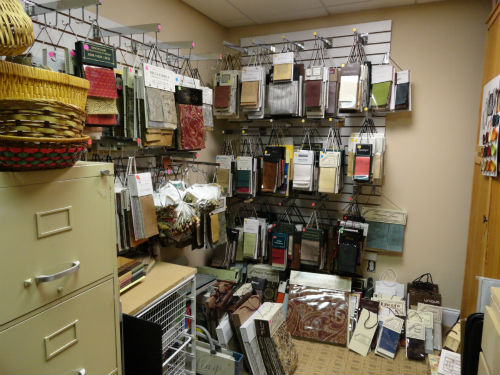 And finally…Did we mention the fabric swatches?
We hope you enjoyed your virtual tour! If you are looking for the right interior designer for your Gwinnett County or Atlanta area home, please contact MJN & Associates Interiors today.