The best art evokes emotion, whether it's nostalgia, a sense of peace, or a thrill encouraging you to try something new. Art selection is one of the many interior design services we offer at MJN & Associates Interiors, and we're always searching for local artists that capture our attention. But in the end, choosing art for your home is an intimate choice. We can steer you towards harmonious color schemes, bold designs, and evocative subject matter, but what matters is the way the artwork makes you feel.
For Homarama's "Chesapeake's Treasure Chest" we used the work of painter Barbara Gernat to channel the beauty and calm of Virginia's Tidewater region.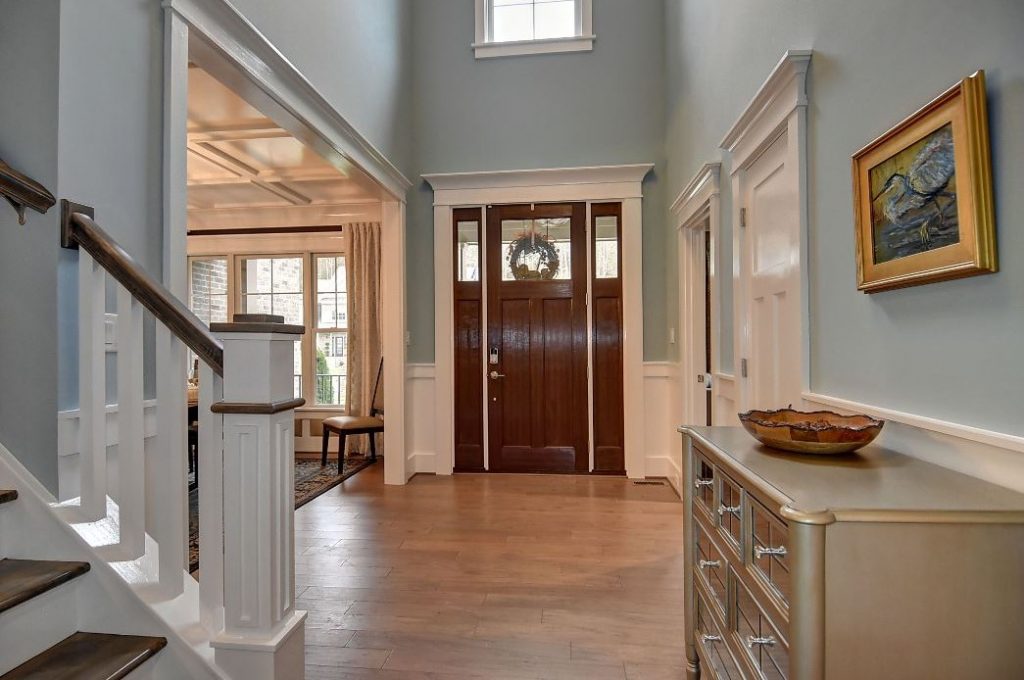 The combination of cool hue, warm accents, and compelling texture make the classic subject-matter of a local Great Blue Heron a lovely accent, welcoming guests into the foyer and drawing them further into the home. The frame evokes details from the door trim, and the unique paint texture catches the eye, compelling visitors to give the painting a second (and third, and fourth) look.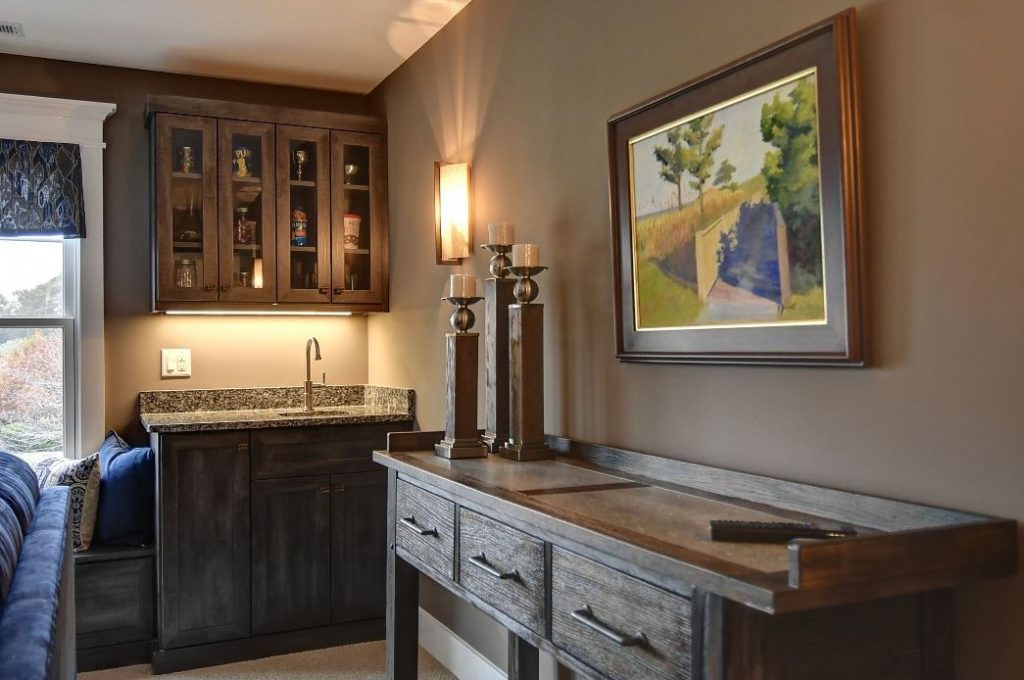 The soft, idyllic pathway portrayed in this painting accentuates the textured wood of the media room. Masculine cabinets and heavy candlesticks contrast with the hazy lightness of the painting, drawing the eye to a work that's harmonious and peaceful.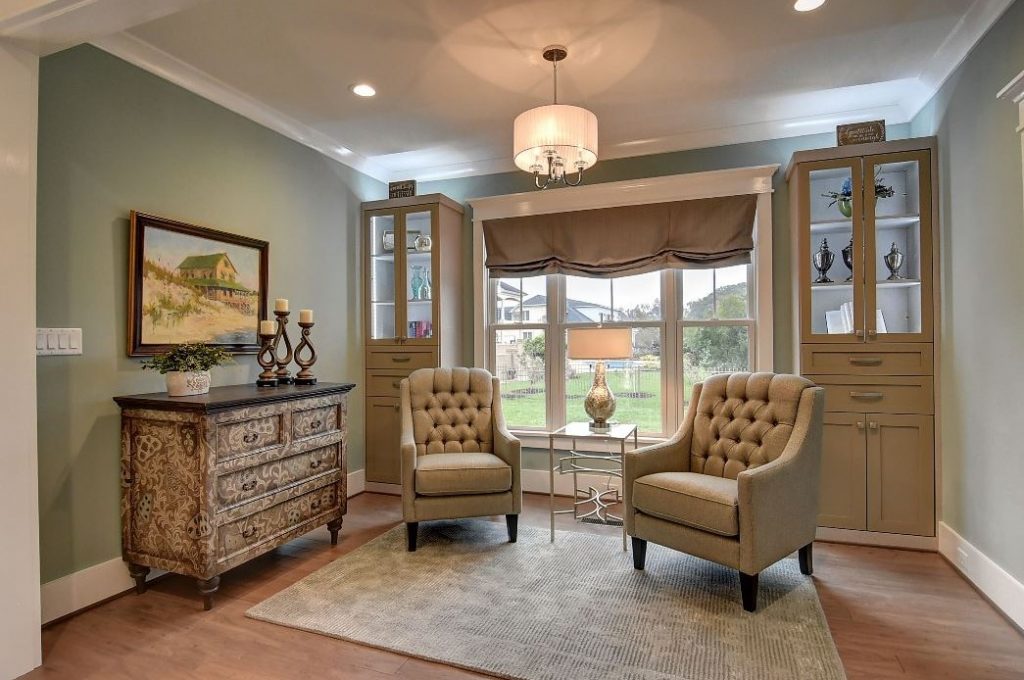 The painting that graces the bedroom blends seamlessly into the soft, warm neutrals of the room. It plays a shade bolder and brighter, subtly drawing the eye to an artfully textured scene that ultimately evokes feelings of peace and contemplation. It's calming and perfectly understated—ideal for artwork hanging in a personal space.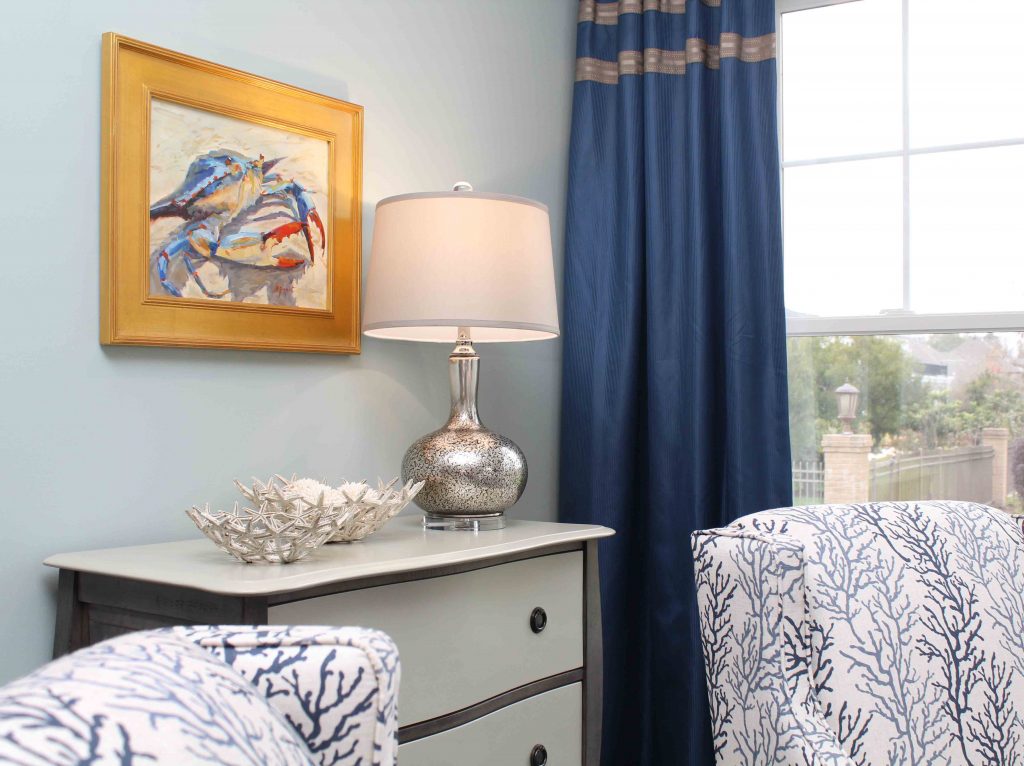 To see more of Barbara Gernat's richly textured paintings, visit her online gallery, and be sure to give us a call if you need assistance finding the perfect pieces of artwork to complete your home.