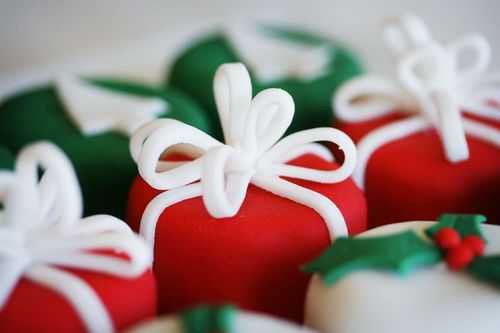 Can you believe there are only 9 days until Christmas? It's time to finish up any holiday shopping you may have left to do, and there's no better way to spread some cheer this year than by shopping local! Shopping at local businesses is a great way to find unique gifts, but it also keeps your money right in your own community and helps support the local economy, rather than going to a corporate headquarters halfway across the country or the world.
There are plenty of wonderful businesses in Gwinnett County and throughout the Atlanta area that have the perfect gift for anyone on your list. Here are a few ideas to get you started.
Baked goods, gourmet candies, or other yummy treats from a local bakery– If you're in Gwinnett County, we highly recommend Bill Rhodes Bakery. Their petit fours make a delicious gift and can be decorated with a little holiday flair for an extra special treat.
Services from local businesses– Get creative and think about what your recipient would enjoy, whether that is a massage, car detailing, or salon services.
Accessories for the home– If you have been to a friend or family member's home many times and are familiar with their interior design style, consider getting them a lamp, bookends, or another accessory that would look great with their decor. Small lamps are really versatile and useful, as they can be used in a powder room, on a hall table, or anywhere else that needs a little glow.
Art or fine crafts– There are lots of talented artists in the area, so consider supporting a local gallery by giving the gift of art- a painting, ceramic bowl, stained glass, handmade basket, etc.
Christmas ornament– This is a fun gift that can be hung right on the tree and remembered for years to come.
These are just a few of the many, many possibilities when it comes to shopping local for gifts this holiday season. Do you have any great local gift ideas? We'd love to hear from you, so leave us a comment with your suggestions!
photo via Pinterest