One of the furniture trends on display at High Point Market this spring was the tuffet. Poufs have been in style for a while now, but we love the slightly more structured look a tuffet can bring to the room.B What both of these furnishings have in common is incredible versatility and style.
If you enjoy entertaining in your Atlanta area home, a couple of these are the perfect solution to impromptu guests! They can be used when you want to put your feet up and relax, but are also quite handy for casual seating at parties, movie nights, and family gatherings.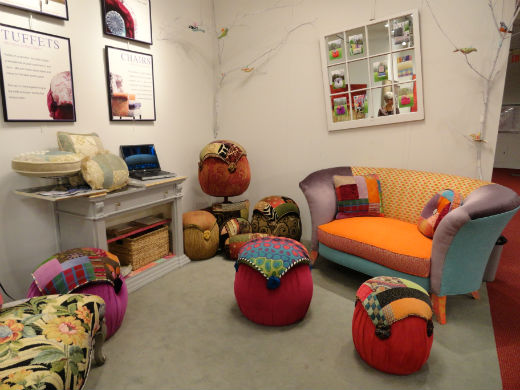 We adored these tuffets, which combine bold colors and patterns for a fun, eclectic look. This is a fantastic way to incorporate bright color into your interior decor without the commitment of, say, a wildly patterned sofa.
These tuffets are less colorful, but still fun and funky! Real fur adds a luxurious element to the design. We'll be sharing more "eye candy" and trends from the Market, so check back soon!
If you need some help adding personal style to your home, contact MJN & Associates today. We provide interior design services to homeowners in John's Creek, Duluth, and all over the Atlanta area.