Summer is all about outdoor living, especially here in Georgia where our "summer" lasts for much of the year! Choosing the right outdoor furniture for your porch, deck, patio, or pool area is so important to creating a space that you'll love to use for relaxing, entertaining, and more.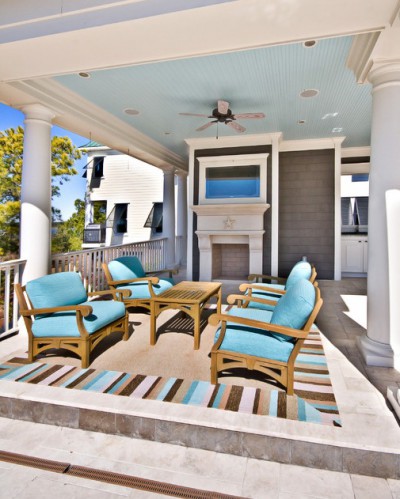 Remember comfort and function as well as style when choosing outdoor furnishings, but keep your mind open as well. There are so many ways you can go- just check out this great list of forty DO's when choosing outdoor furniture for some ideas. Here are a few of our favorites; what are yours?
B Have fun with color. Take into account the colors of your home, but don't limit yourself to that palette. A traditional red brick home could look fantastic with bright, bold accent pillows on the patio.
Create conversation areas, whether it's a couple chairs and a small table or a circle of benches around a fire pit.
Get out there- put your seating right in the middle of the garden. You get to enjoy it more that way.
Provide a variety of seating, with spaces for play, dining, and relaxing.
Inside and out, MJN & Associates Interiors can help you bring the best out of your home with smart, elegant design. Contact us today to learn more about our home design services for homeowners in Atlanta, John's Creek, Duluth, and other Gwinnett County communities.
photo: Houzz