This interior design color trend has been growing for a while, but it was in evidence everywhere we looked at the recent High Point Market. What is this must-have color for your home design? Gray.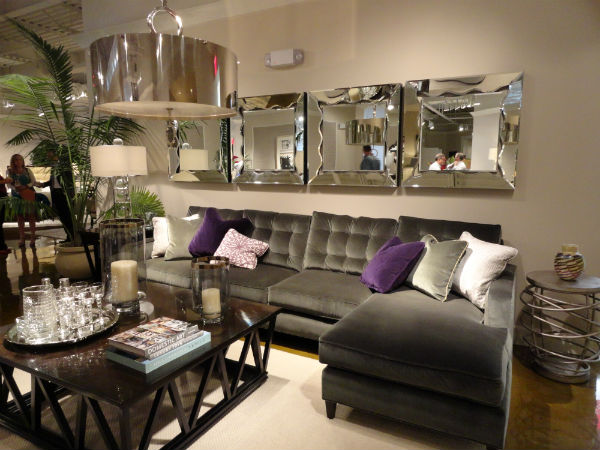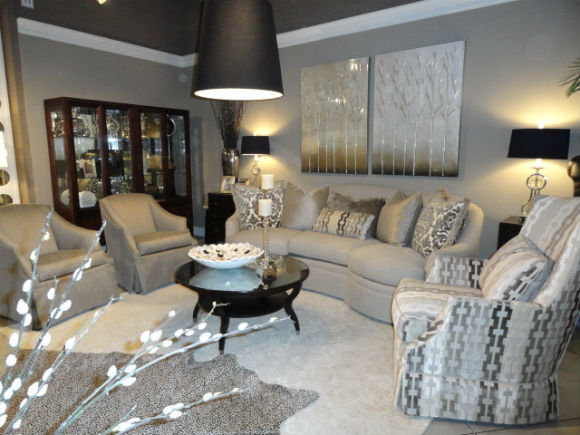 Gray is the new neutral in town and it is so much more interesting than the neutrals you're used to. Say goodbye to beige in favor of bold steel, charcoal, and slate or subtle silver, platinum, and ash. As a wall color, grays work well by providing contrast with architectural details, and create a peaceful, calm atmosphere in your Duluth or Johns Creek home.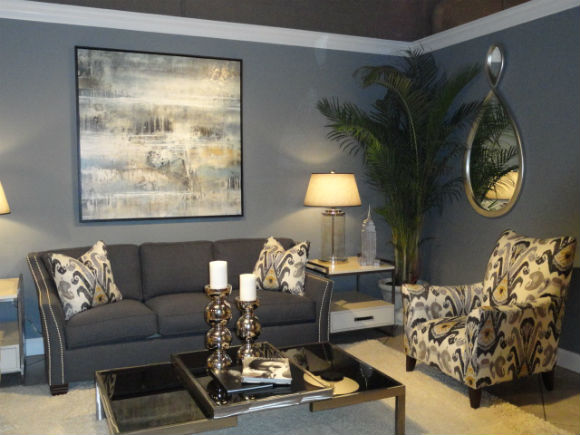 When choosing gray as a major component of your color scheme, keep in mind whether you are using cool or warm gray. Warmer, taupe-like grays mix well with earth tones, browns, and warm woods. Cooler grays with more blueish undertones work well with crisp white, dark woods, silvery metals, and bright hues.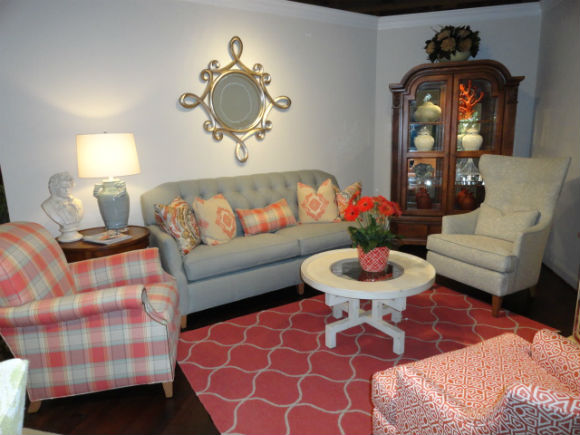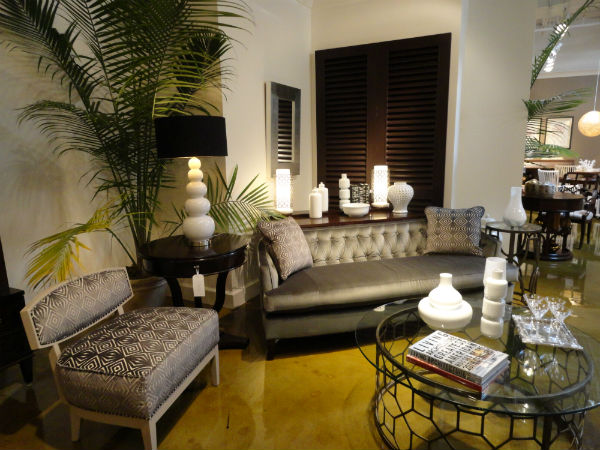 A gray room can easily look dreary without the right decor, so it's important to introduce some light and contrast through color, value, and texture. The yellowy-chartreuse floor above livens up the gray furnishings and also plays on another aspect of the gray color trend- pairing gray and yellow.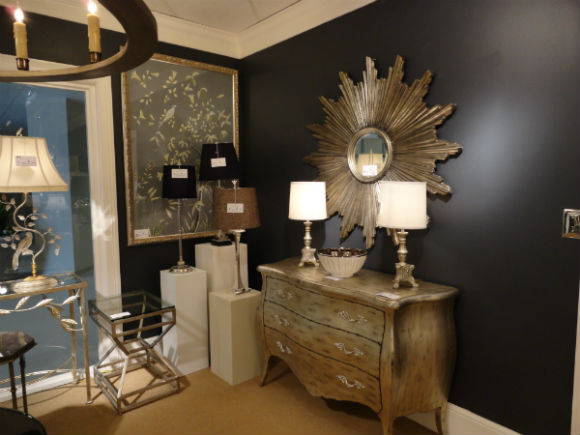 Whether you choose a light, silvery gray to brighten up a space or a dark charcoal to create drama, gray is the way to go. Paired with metal and mirrors, you'll have a glamorous, elegant room.
Need some help translating your favorite interior design trends into your home decor? Contact MJN & Associates Interiors today. Whether you are interested in furniture and accessory selection, custom furniture, or floor-to-ceiling remodeling, our Duluth, Johns Creek, and Deaton Creek interior design services will help you create a home you love.