One of the biggest trends in home design in recent years has been a shift towards neutral color schemes. Homeowners love this trend because neutrals can create a calm, relaxing environment and effortless sophistication when used well. However, pulling off a neutral room is harder than it may seem, and it's quite easy for neutrals to fall flat and look downright boring without a strong design vision.
To see neutral interiors done well, check out some of our favorite showrooms from High Point Market. Need help bringing your design vision to life? Contact us today to learn more about our Virginia Beach interior design services for your home.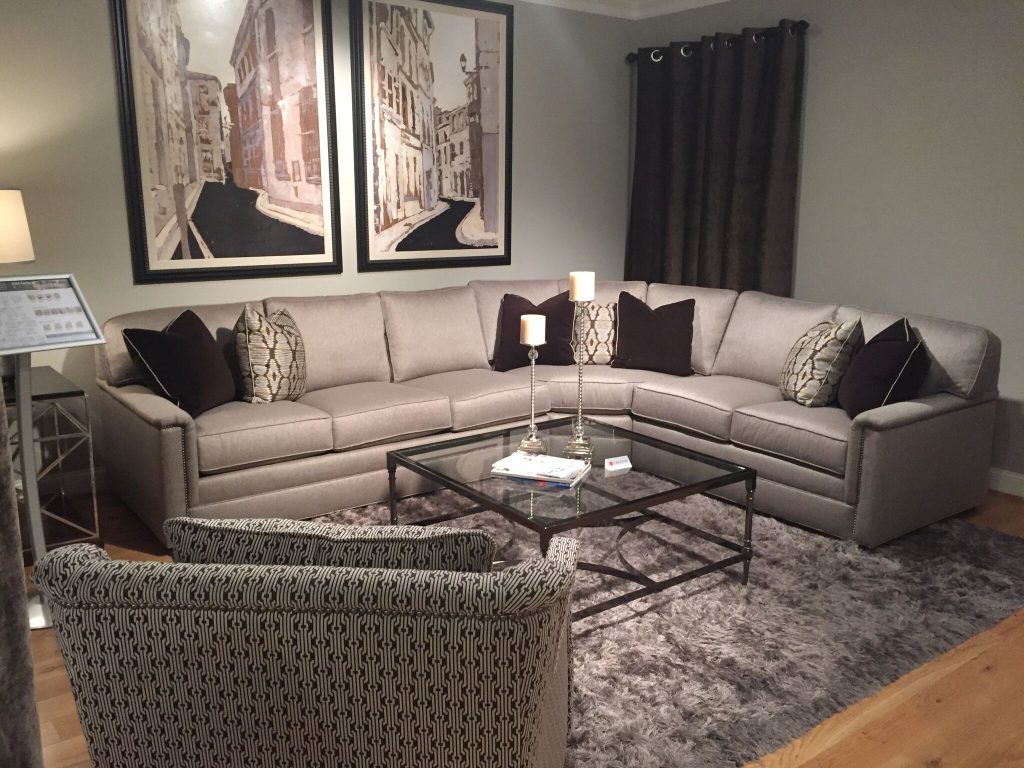 One of the keys to great neutral, monochromatic rooms is contrast! When the color palette is very similar, you need to add visual interest through other means. In the vignette above, that means smooth upholstery contrasting with a shaggy, furry rug, and simple, solid colors contrasting with various patterns in the pillows and chair.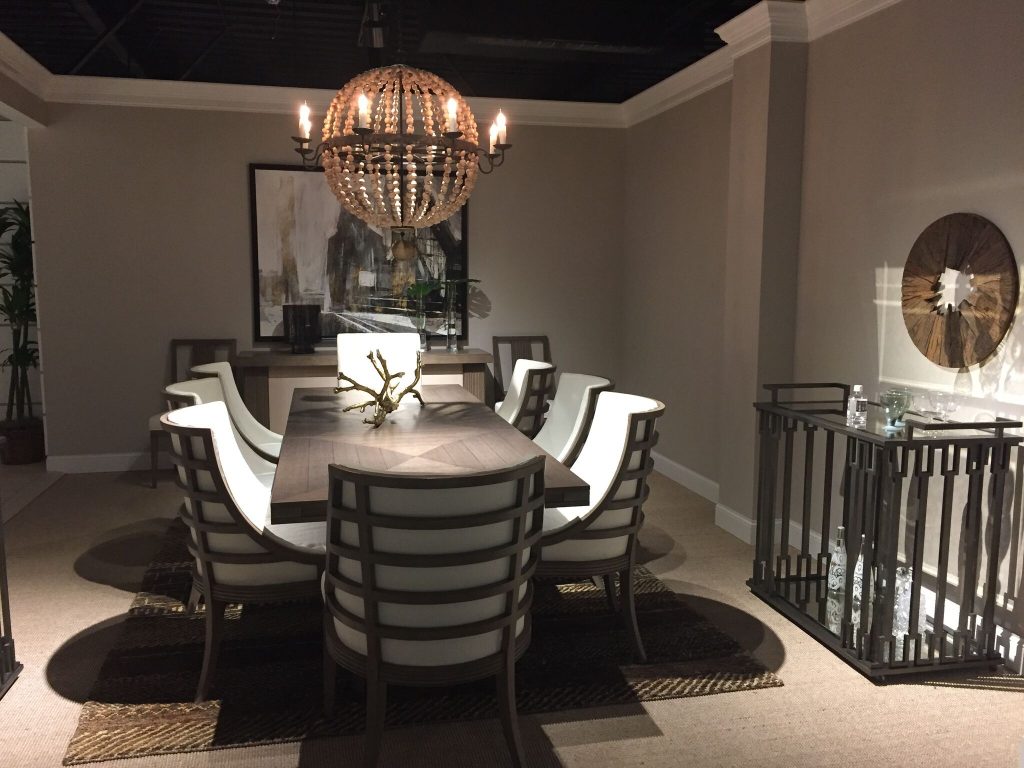 Another important way to add contrast is through value–dark vs. light. This dining room combines dark wood and iron with white upholstered dining chairs. The play of darks and lights with repeating patterns in the furnishings keeps your eye moving around the space and taking in all of the details.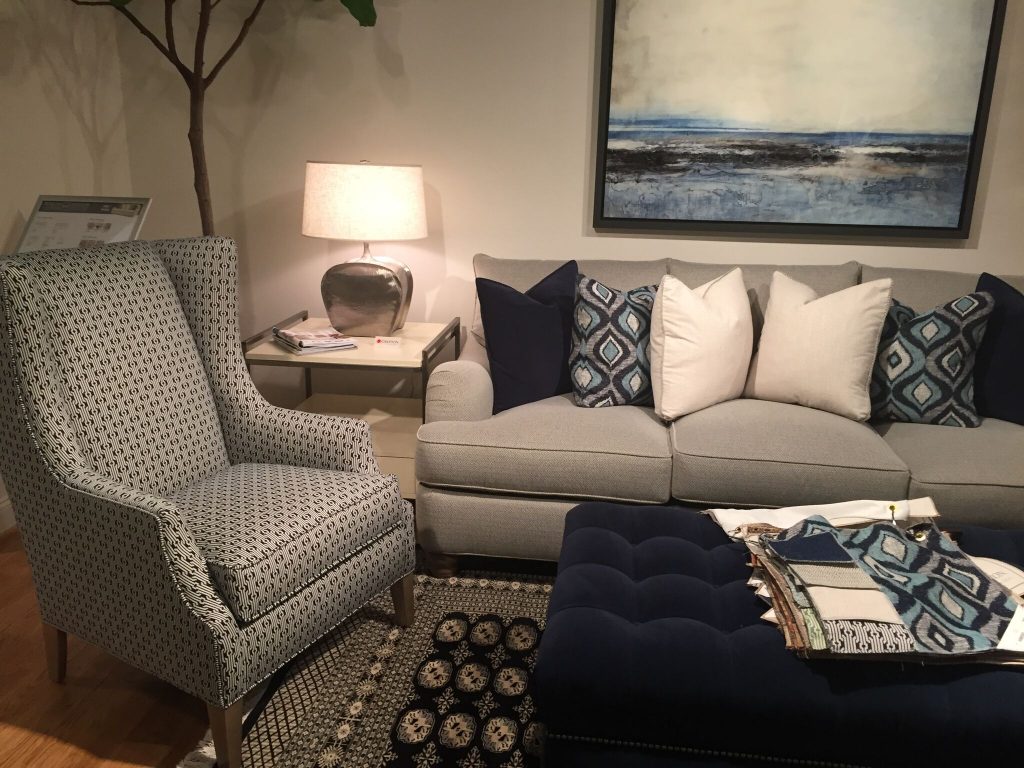 One thing many homeowners don't realize when trying to design a neutral interior is that there is more to neutrals than just gray, black, white, beige, and the color of the moment, greige (a range of warm neutral colors between gray and beige). Many colors can give you the same subtle effect if you use darker or desaturated versions. For instance, the room above uses navy blue, white, and greige to create a peaceful ambiance that would be right at home here in Virginia Beach.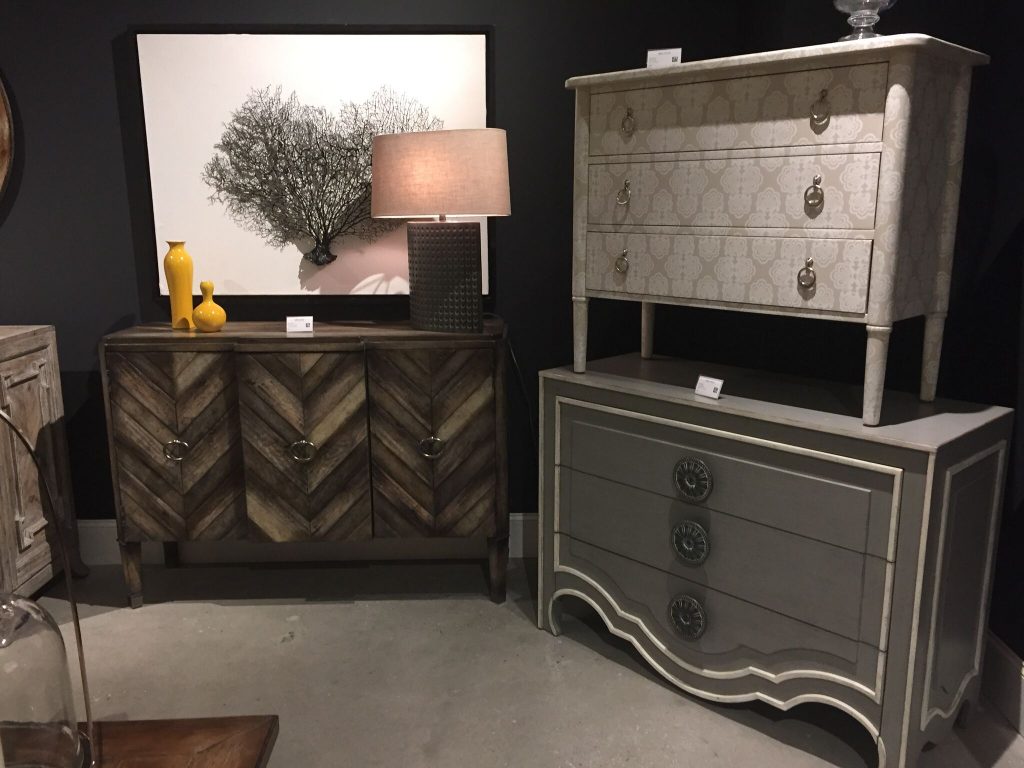 Accent furnishings like these striking chests are another big trend in home design right now, and as you can see they illustrate the importance of texture, pattern, and value contrast in neutral decor.
Whether you love the subtle elegance of neutral spaces or prefer to make a bold statement with your color choices, MJN & Associates Interiors is here to help. Don't hesitate to contact us for any of your interior design needs, large or small, in Virginia Beach, Norfolk, Chesapeake, and throughout Hampton Roads.