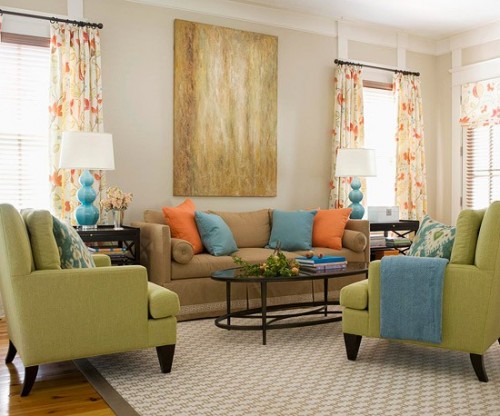 Art is one of the most important details in any interior. No matter how beautiful the piece of art is, or how attractive and well designed the space may be, the overall effect can be ruined by improperly hung art. Fortunately there are some expert tips you can use to make sure you show off your art safely and beautifully.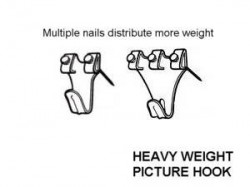 According to David Kassel, owner of a professional art installation company and featured in this article in Elle Decor, you don't actually need to find a stud or install drywall screws to hang heavy art. Picture hooks distribute the weight more evenly and are very secure. Using two per artwork is a good idea, because it will not only give your art added stability, but also keep it more level over time.
Once you know how to safely and securely hang your art, it's time to think about spacing and arrangement. If you are hanging one piece of art, the center of the picture should be at eye level, or about 60 inches from the floor. If you are hanging two pieces of art, one over the other, treat them as one large work, and use the same 60-inch measurement to determine the middle point between them.
For salon-style hanging, where many pieces of art are grouped together, the spacing between pictures is as important as the height at which they are hung. Hanging them too close will look cluttered, while hanging them too far apart will make the arrangement look forced, like you're trying to fill up the wall but don't have enough items. According to Kassel, two inches is a good distance between larger pieces, while an inch and a half works better for small pieces and family photos.
Whether your home simply needs some finishing touches like art, accessories, and custom drapes, or a full overhaul of the space, from furnishings to flooring, MJN & Associates Interiors can help! Call us today for interior design services that will bring out the hidden potential in your Atlanta home.
images via Pinterest and About.com