There's a common refrain among mothers of young children- "We can't buy nice furniture, we have little kids!"
Yes, designing an elegant home that is also child-friendly (and child-proof!) takes some extra thought. There will be spills, collisions, and accidents of all sorts, some so creative you will wonder what secret playbook of destruction your children have been reading. But take it from a professional interior designer who has created many interiors for families, and has a family of her own- quality still matters.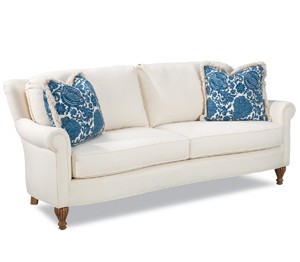 In fact, buying a cheap sofa because "the kids will just trash it anyway" is a self-fulfilling prophecy. Families with young children will actually benefit more from investing in high quality furniture, because it will stand up to much more abuse than bargain sofas ever could. Purchasing a high-quality sofa will save you money in the end, because you can choose one really good piece that will last for a long time, rather than replacing shoddily made pieces every few years.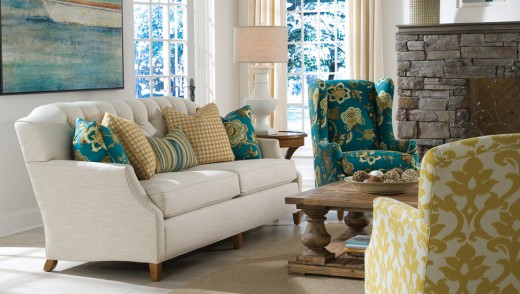 Of course, the construction of a sofa won't save it from the mystery stains your children may inflict upon it. That's where stain treatments come in! Today's fabric protection technologies have become quite advanced, so properly treated upholstery can stand up to just about anything your kids throw at it.
Don't wait until your kids are heading off to college to create the home you want. You can have a beautiful, durable home that both you and your children will enjoy, right now. Our interior design firm can help, with furniture selection, custom upholstery, space planning, and more. Let us use our experience designing for many families to assist you in creating a home you can be proud of. Contact MJN & Associates Interiors today to discuss your home design needs.
photos: We love the high quality furnishings offered by Huntington House. (first, second)