Of the many existing and emerging trends on display at this year's Fall High Point Market, gold and gray were impossible to ignore.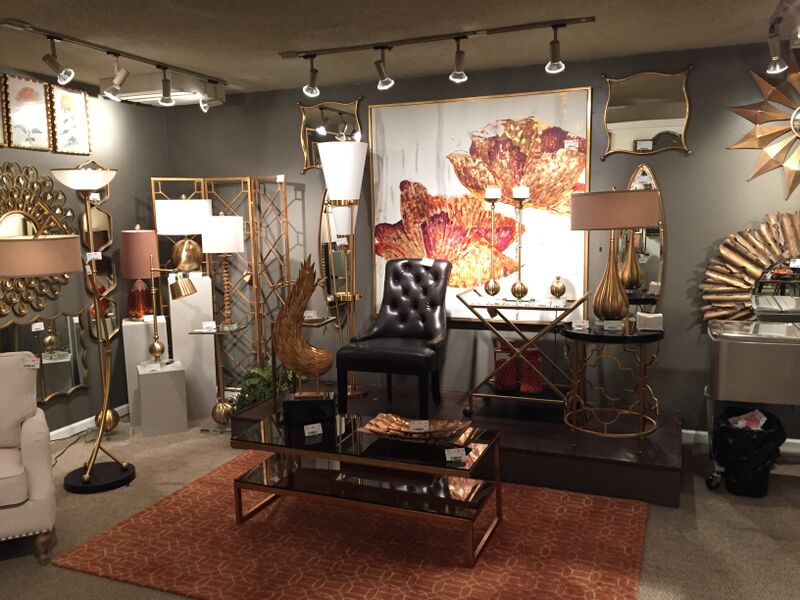 Gray has been one of the top color trends for several years, and judging from this year's Market, it's not going anywhere anytime soon, while gold was on display as both a color and finish trend. Below, you can see the gray and gold trends in action, along with the mid-century modern trend we discussed in our last post.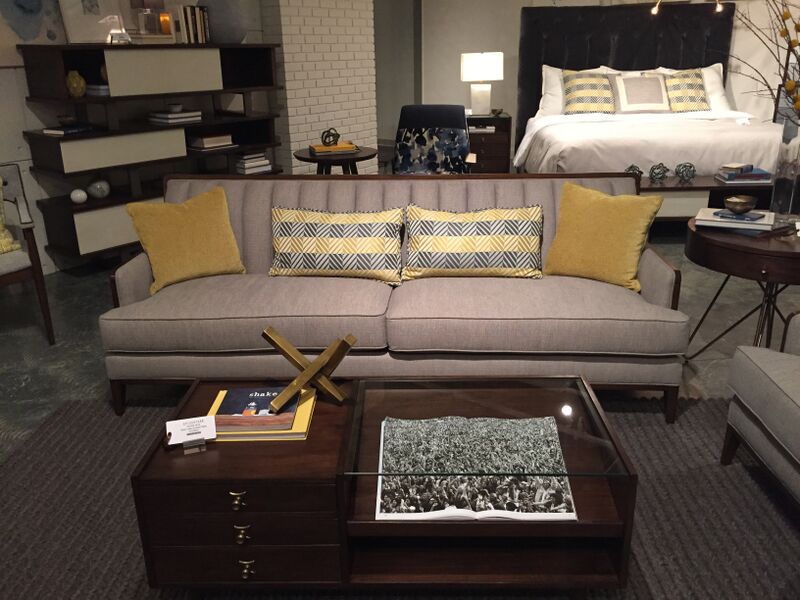 Metallics have shown a lot of staying power as a dominant trend in interior design over the past couple of years, but while the mix of metals had previously been more diverse, this Market showed that it's all about gold right now.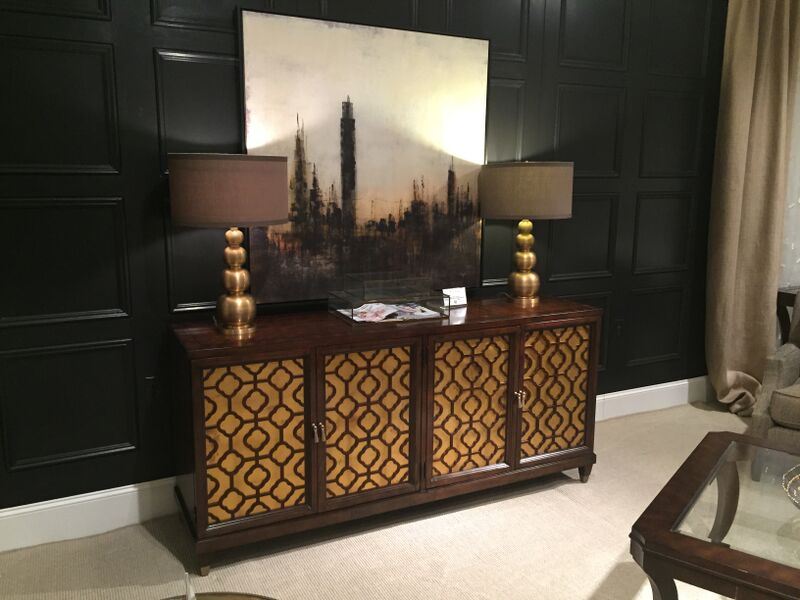 Brass lighting and hardware were everywhere in the showrooms, as well as gold finishes on furnishings and accessories. While mid-century design is definitely having a moment, the striking showroom below channeled some dramatic, glamorous Art Deco vibes.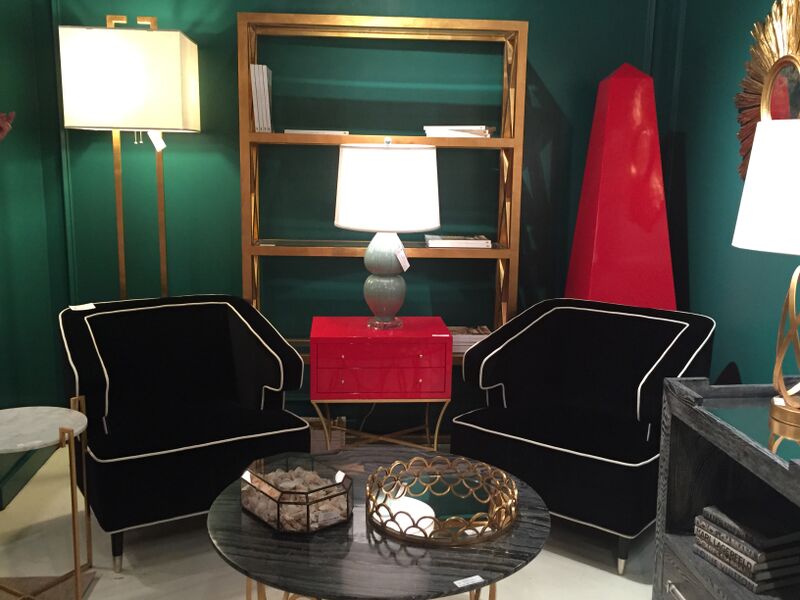 Gray has maintained its place as the new go-to neutral, a welcome change of pace for those who remember the taupe/tan/beige heyday! The bedroom vignette below is a great example of the gray color trend, with hues ranging from pale silver to dark gunmetal. This space also highlights a trend in wood furniture tones that we will discuss in our next post.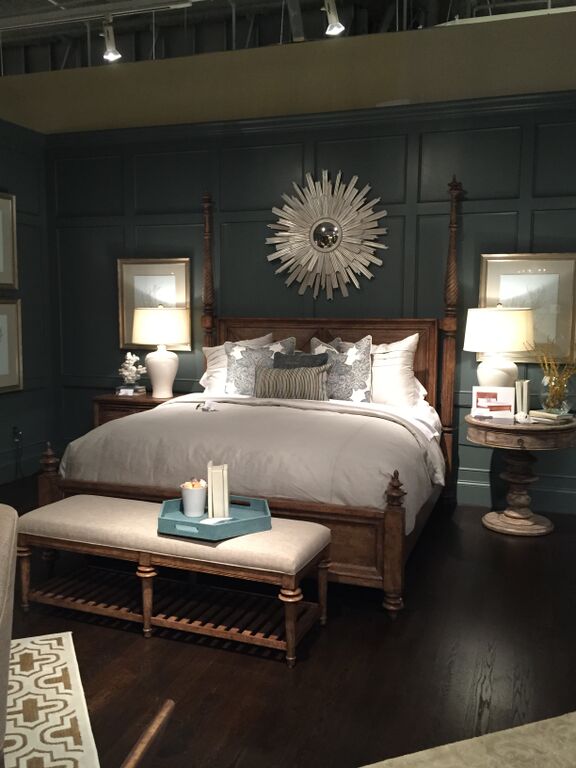 If you'd like to update your home with a new look, MJN & Associates Interiors is here to help! Contact us to learn more about our interior design services for homeowners in Virginia Beach, Norfolk, and throughout the Hampton Roads area.