Of all the home furnishings trends we've been discussing from the fall 2015 High Point Market, this one is the hardest to pin down, yet also says the most about the zeitgeist of interior design right now.
In a word, it's this: Versatility.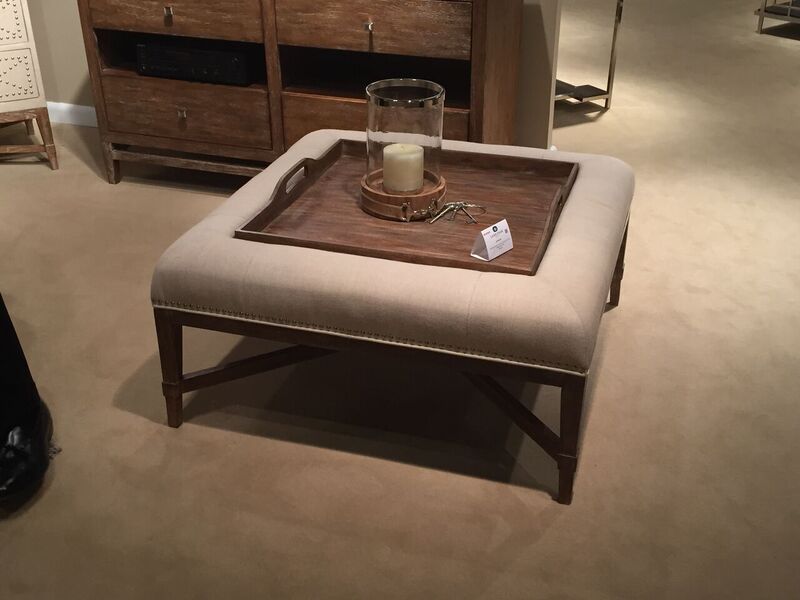 The common thread running through many of the showrooms we toured was versatility, a refusal to choose between form and function. Instead of elevating aesthetics over function or vice versa, furniture designers are responding to the demand for both, reflecting the casually elegant, fast-paced lifestyle of today's consumers.
More than ever, we want our homes to look and feel great, providing a respite from the hectic world outside while making life simpler and more convenient. This can be seen in a variety of ways in the furnishings industry, from pieces that do double duty (the coffee table/ottoman above) to efficiency of space (nesting tables in every style you can imagine) and much more.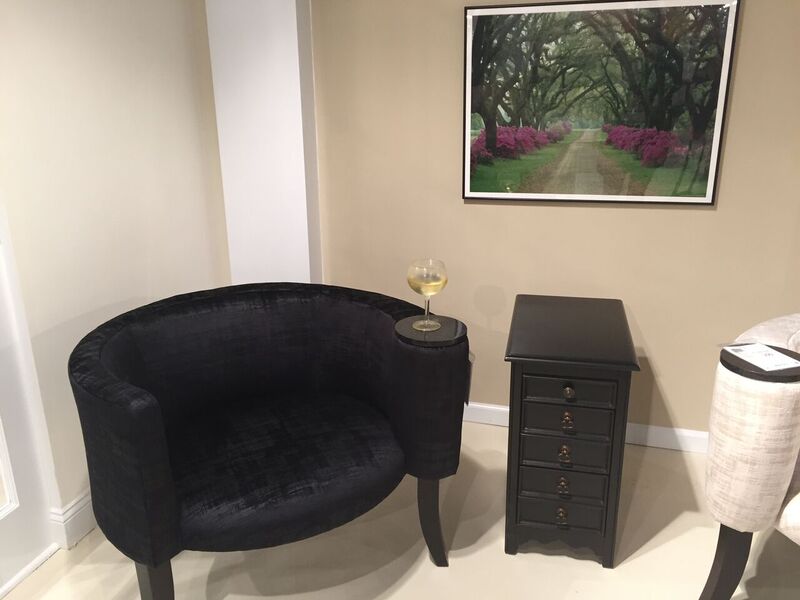 Take for example this chair. It fits perfectly with the current trend for luxe, elegant interior design, but also includes a highly functional feature that makes it a perfect space-saver: The platform arm. This small detail allows the user to sit a glass of wine or plate of hors d'oeuvres on the arm of the chair, eliminating the need for a side table.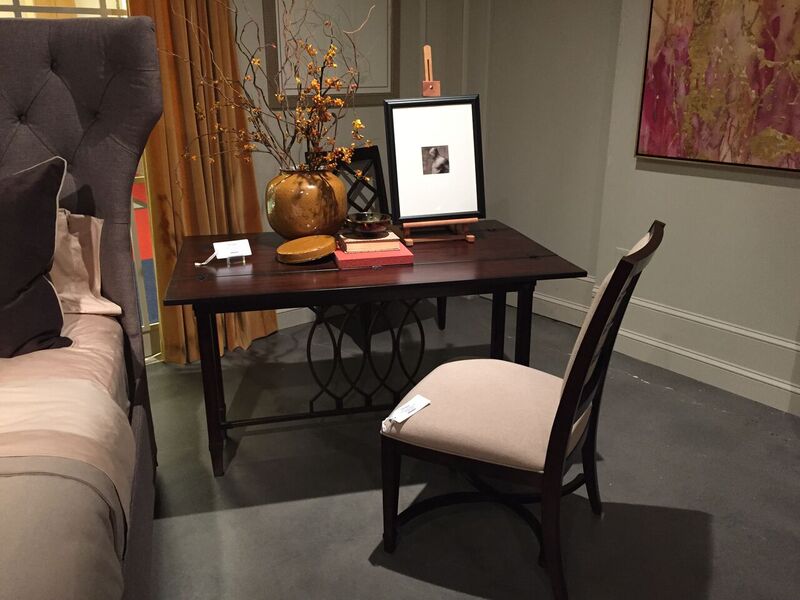 Another example of functional design that we spotted over and over was an influx of small, versatile pieces like this one. With its drop-leaf panels, this could serve as a desk, a console, or even a dining table in an intimate breakfast nook.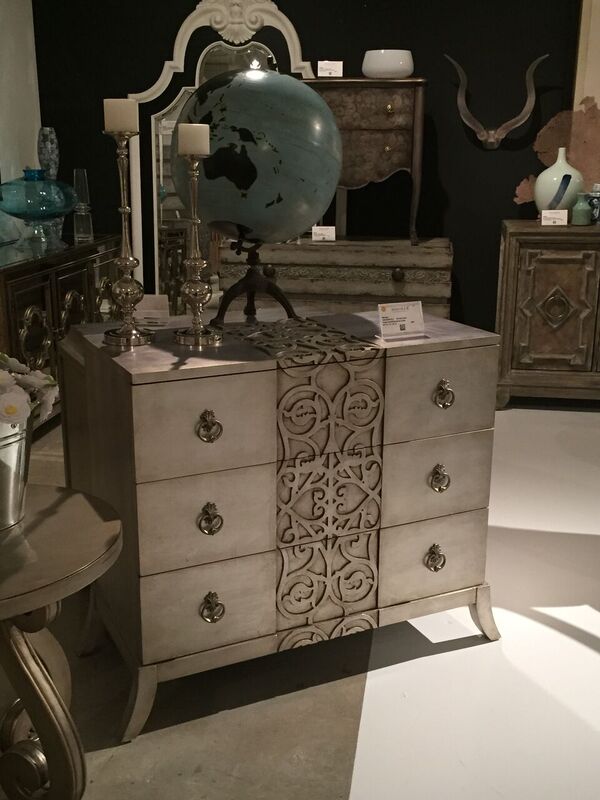 Modestly-sized case goods were also out in force, presenting a range of opportunities. For instance, the chest of drawers above could be a dresser for a small bedroom (or paired to provide more storage in a larger space), a console in an entryway, a sideboard in a dining room, or even a television stand.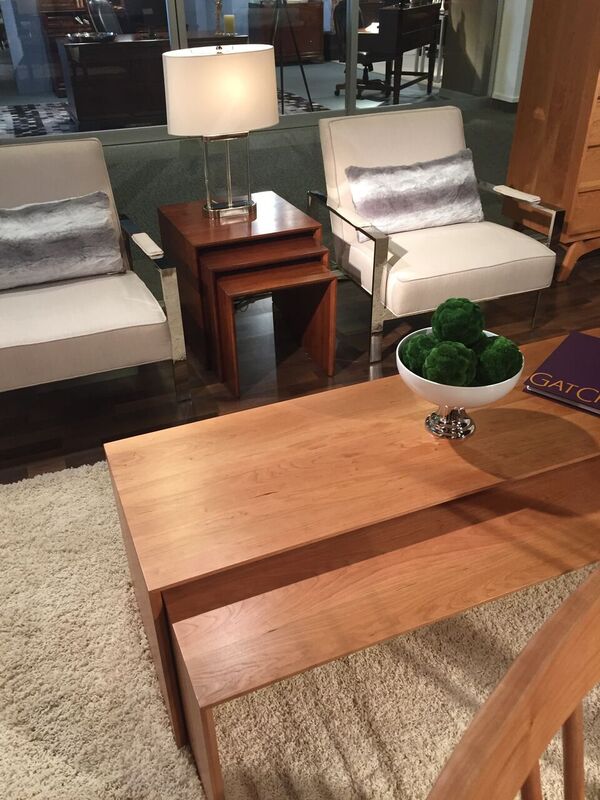 Further exemplifying the demand for space efficiency, nesting tables were everywhere in the showrooms. Nesting occasional tables have long been a standby in interior design, proving invaluable in spaces small and large, but there were also variations like the nesting coffee tables shown above. If you entertain frequently (and especially if you have space constrictions to work with), features like this can make a huge difference in the functionality of the decor.
At MJN & Associates Interiors, we love helping our clients bridge their personal style preferences with the practical concerns of day-to-day life. Contact us to discuss your goals for your home and how our Virginia Beach interior design services can help you accomplish them.