High Point Market is the world's largest home furnishings trade show, and a great place for interior designers to scope out the latest furniture trends and products. Our principal designer, Michelle Nettles, was able to snap some photos in the always-impressive Huntington House showrooms, so read on for a sneak peek into one of the interior design trends to watch in 2014 and beyond: luxe leather.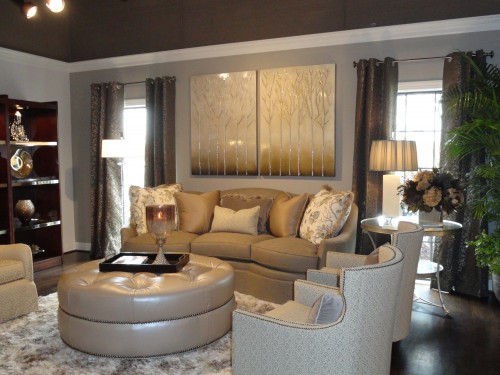 Leather is a classic upholstery choice, but these updated iterations highlight the versatility and luxury of the material.  Above, a champagne leather ottoman with nailhead trim injects subtle glamour into a neutral seating arrangement.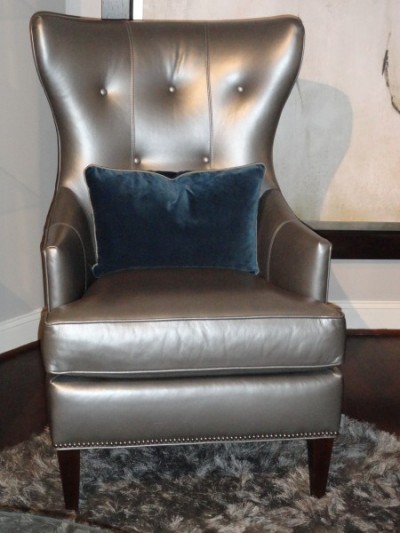 Metallics are still a major trend, and this silver leather chair is a bold, fun way to incorporate the look into your decor.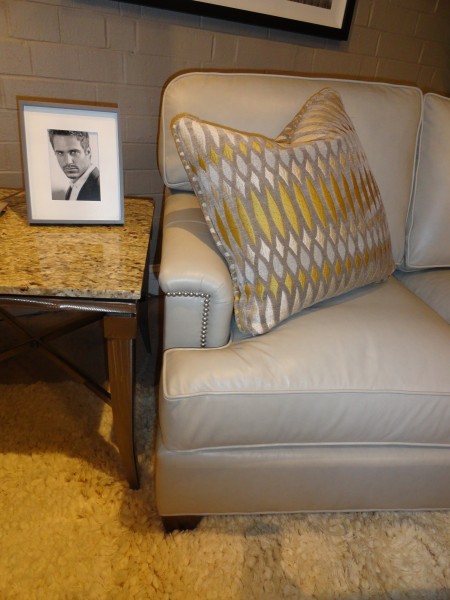 Luxury is all in the details: tailored pleats, piping, and nailhead trim.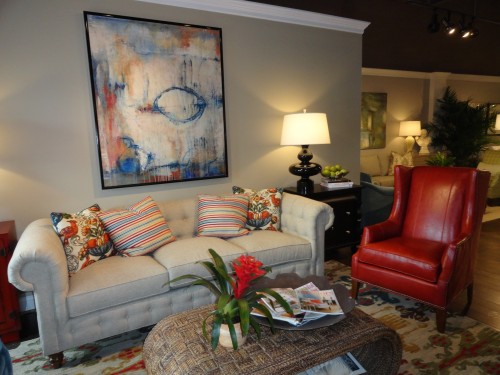 Colorful leather furnishings like this red chair make the perfect accent, injecting a dose of energy into an otherwise subdued space. Other bright leather hues spotted included forest green and cobalt blue.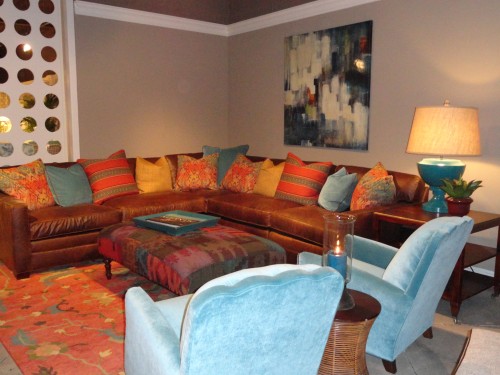 Of course, leather furnishings are not all bright colors and bold metallics. The beauty of leather is its versatility, allowing it to fit into contemporary and traditional spaces; to embody sleek sophistication as well as casual comfort. The brown leather sectional above gets a bohemian chic spin from a profusion of colorful throw pillows and a patchwork ottoman, but could work with a variety of interior design styles, from rustic to industrial.
Whether you are furnishing a whole room or just want to change things up with an accent piece, investing in high quality custom furniture ensures that your purchases will truly fit your style and enhance your home. Contact us today to discuss your interior design needs, including custom furniture procurement.