I just got back from another wonderful adventure at this year's fall season High Point Market in North Carolina. The High Point Market is the world's largest home furnishings industry trade show where there are approximately 180 buildings and over 2,000 exhibitors present.
Even if I were to visit every showroom every 10 minutes during an 8 hour day and stayed there a week, I couldn't possibly see it all! Luckily, I was able to enjoy the experience with my friend, coach, and mentor Mary Larsen of North Carolina. This helped to make it an even more joyful experience.
Below is the International Home Furnishings Center (IHFC) building, which is High Point's largest showroom with many pavilions and exhibits.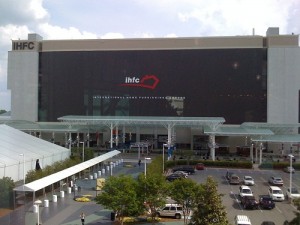 In addition to the Showplace Building, where there are even more pavilions and exhibits, you are able to see in the image below the transportation terminal where buses are running constantly to take buyers to the multitude of showrooms.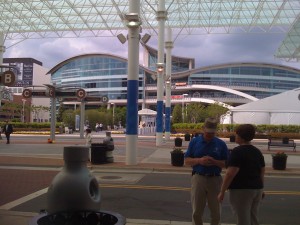 There were often creative and visually pleasing displays of furnishings where vendors showcased their product.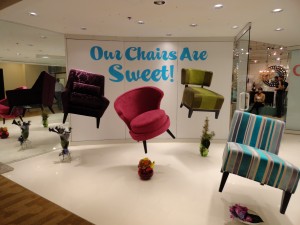 Not only was I immersed in a variety of fabulous furniture, there were also wall hangings, art pieces and all sorts of delightful accessories as demonstrated in the picture below.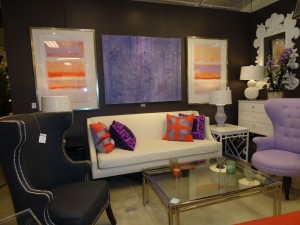 Even though I couldn't go to every vendor's exhibit, though you know I would have loved to, I made sure I visited an assortment of top-quality displays that I know will delight and inspire my clients in the manner that they have come to expect.
Stay tuned for more of my upcoming posts on the awesome and interesting things I saw at this year's fall season High Point Market. I'm brimming over with ideas and I can't wait to share them with you.
For all of your interior design needs, feel free to contact MJN & Associates Interiors. With our numerous years of interior design experience, we help homeowners throughout the Metro Atlanta area with the design process, including fixture, finish, and color selection.