Did you pick up any new pieces of art for your home at the Boardwalk Art Show this weekend in Virginia Beach? At MJN & Associates Interiors, we love scoping out the festival's hundreds of artist booths to find the most unique and beautiful pieces. Once you've found the paintings, photos, drawings, or prints that speak to you, it's time to decide how to display them.
For a broad overview of options and design strategies, you can take a look at our interior designer tips on framing your art collection, but today we're going to share one of our favorite new ways to present fine art, family photos, or even your child's drawings: floating, double paneled glass frames in a variety of striking colors.
We already loved this gorgeous framing system for the flexibility it provides, allowing you to easily swap out your collection of art or photos thanks to a clever magnetic attachment system and wall-mounted posts in a variety of finishes to fit your home's decor. Now you can add color to the list of reasons to love these frames, with bold jewel tones now available to set off your art with a splash of color.
Color choices include emerald green, neon pink, teal, and red, allowing you to find the framing option that best fits your home's design. Give us a call at 757-306-6000 to discuss your display needs and order the perfect frames for your collection.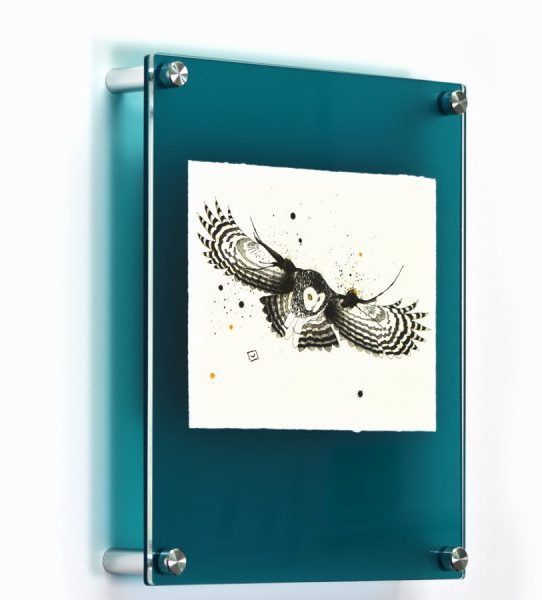 In addition to framing, we offer a wide range of other interior design services for clients in the Hampton Roads area, from art selection and paint color selection to complete remodeling project management. Contact us now to schedule your consultation!