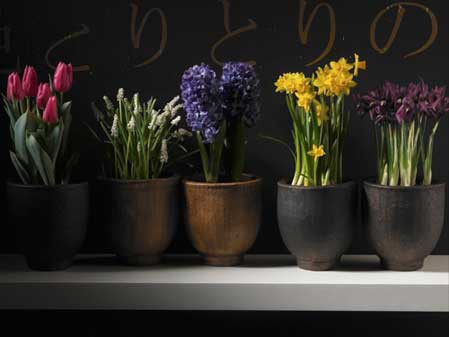 While the cooler temperatures certainly are nice, things tend to get a little dreary-looking this time of year. Fortunately you can add some welcome color and life to your Atlanta area home by forcing bulbs. If you've never tried this bit of horticultural magic before, you're in for a treat! Forcing bulbs really isn't hard, it just requires a little know-how and patience.
What does it mean to force bulbs, exactly? Well, according to Savvy Gardner, it simply means "inducing a plant to produce its shoot, leaf, and flower ahead of its natural schedule and out of its natural environment." In order to accomplish this, you'll have to recreate and compress the conditions and processes a plant would normally undergo during its life cycle. The Savvy Gardner has very helpful, step-by-step tips for choosing and planting bulbs, so make sure to check it out if you're thinking of trying this technique.
From an interior design perspective, this is a fabulous way to add festive color to your home while still keeping things elegant and simple.B Here at MJN & Associates Interiors, we love the bright colors and promise of spring bulbs bring to the home.
A collection of forced bulbs in simple, metallic containers on the mantle would make a lovely focal point in your home, or you could scatter them about the house in the foyer, on an end table, on the dining room buffet, and in the kitchen or breakfast nook.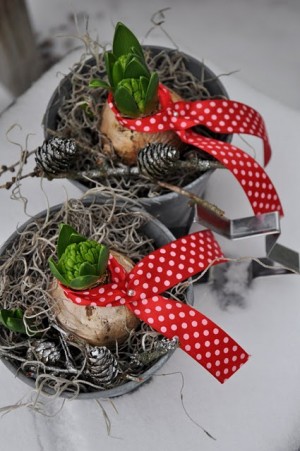 From hyacinth and crocus to narcissus and tulip, the possibilities are endless. You could even use forced bulbs as hostess gifts or "emergency" gifts for unexpected visitors during the holiday entertaining season.
Do you have any experience with forcing bulbs in your home for the holidays? How do you add color and holiday cheer to your Gwinnett County home during the dreary winter months? We'd love to see your suggestions in the comments!