You'll never guess what the biggest color trend was at this year's High Point Market… Unless you've been following our blog for years, that is. Surprise–blue still reigns as one of the most popular colors for residential interior design by a long shot. And honestly, it's easy to see why. Blue is such a calming, relaxing color, and who doesn't want their home to invoke those feelings?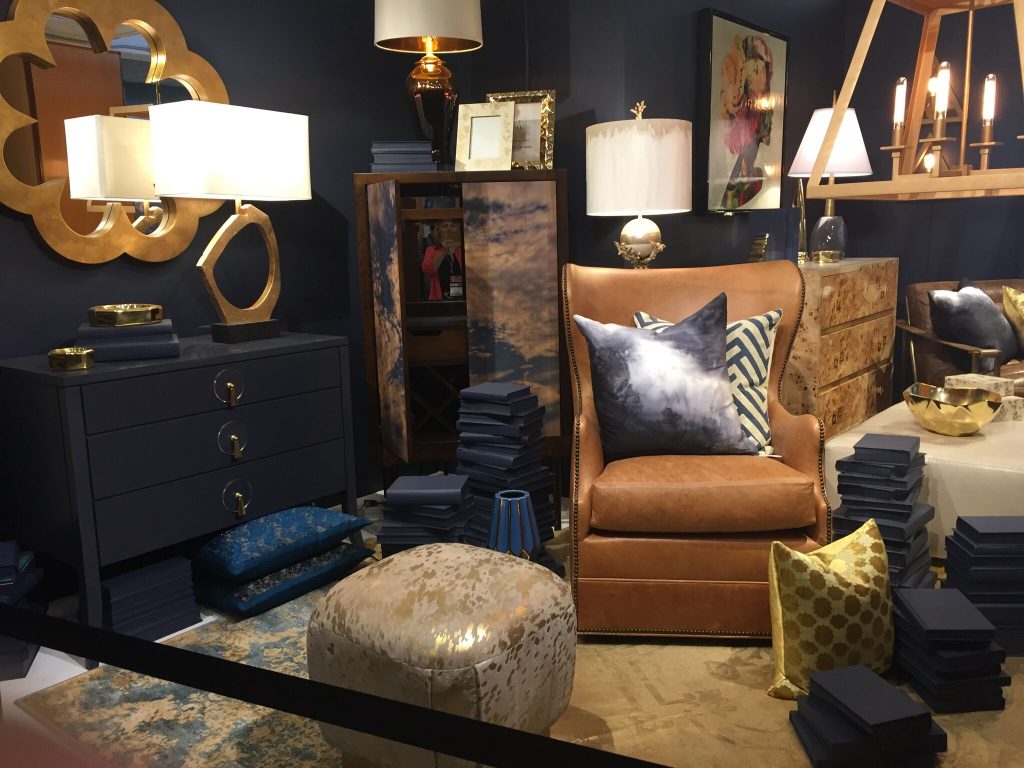 The latest trend in using blues for interior design is dramatic, glamorous, and gorgeous: deep navy and gold. Inky navy blue contrasts beautifully with gold and brass, which just so happens to be the metal of the moment.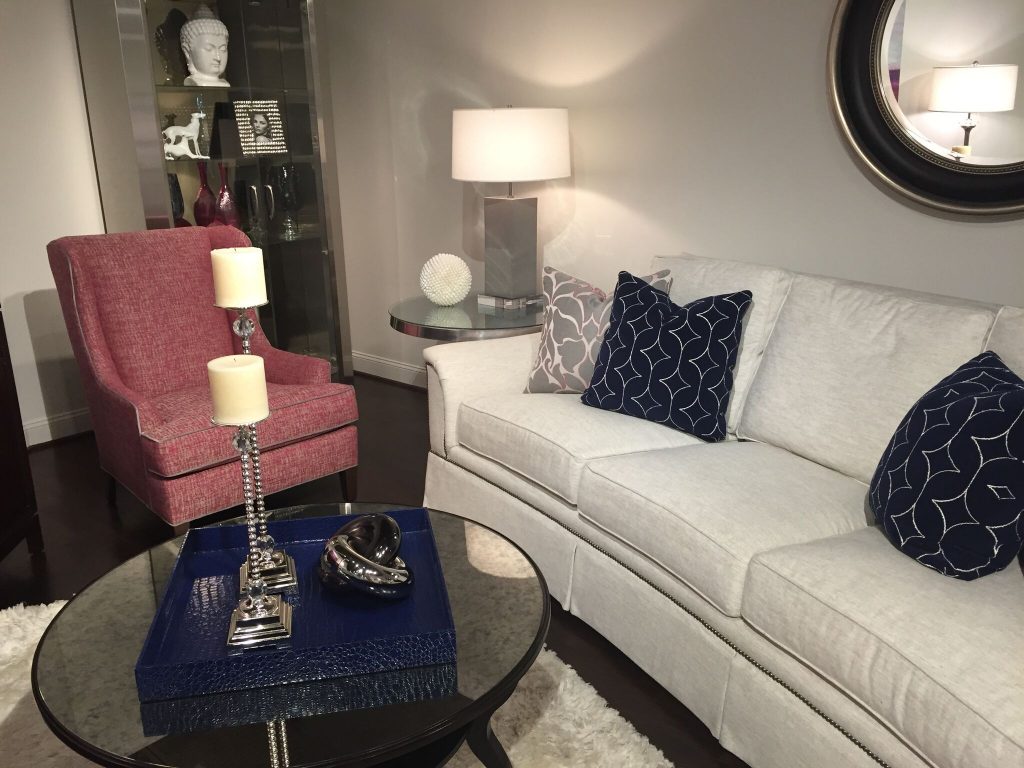 Of course, all blues pair well with white, a classic mainstay of coastal design that works equally well in contemporary and traditional interiors. We're also loving navy with magenta… And you'll want to check back in with us, because we'll be sharing a stunning project featuring these two bold hues soon!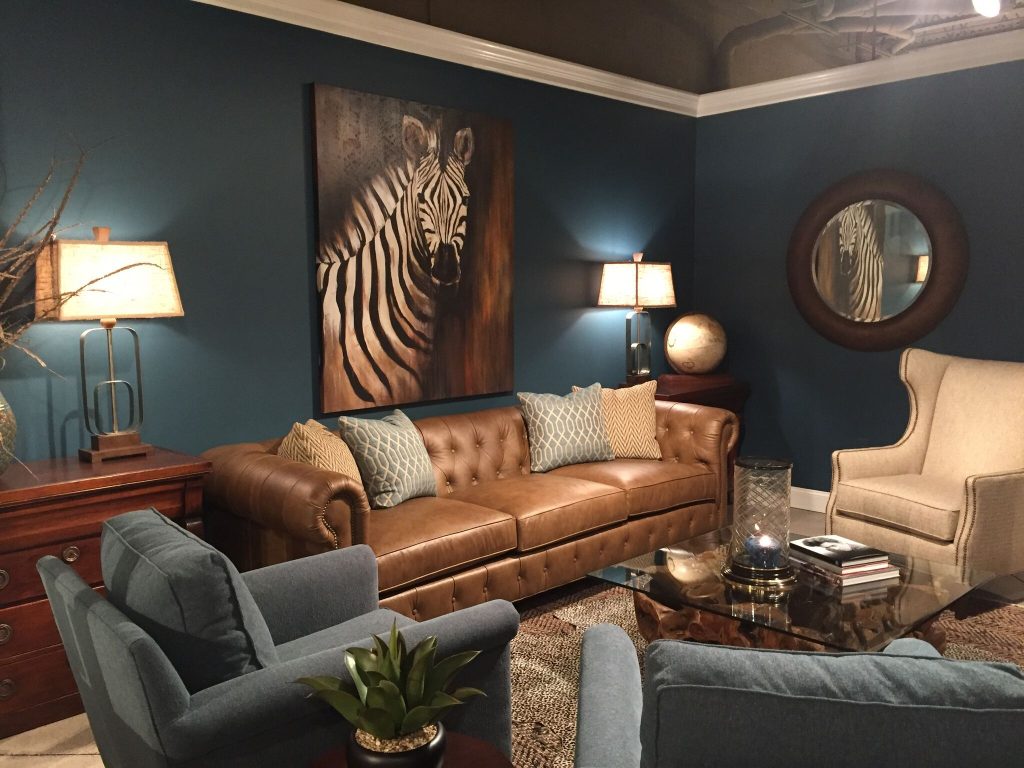 The warmer blue above is a nice change of pace and pairs beautifully with the creams and browns of the furnishings, rug, and lamps. While navy is definitely the "it" blue for now, there are so many gorgeous shades to choose from, and we can help you find the perfect one to fit your style. Color selection is just one of the interior design services we offer, so if you're ready for a change, we can help! Give us a call at 757-306-6000 to discuss your Virginia Beach interior design project, whether you would like assistance finding that one finishing touch for a particular room, or you need help managing an extensive home renovation.