If you live in Virginia Beach, chances are you want to get outside and enjoy it as much as you can. One way to do that is by investing in your outdoor spaces, giving them the attention you would give any other room in your house in order to create a space that is welcoming, comfortable, and personalized.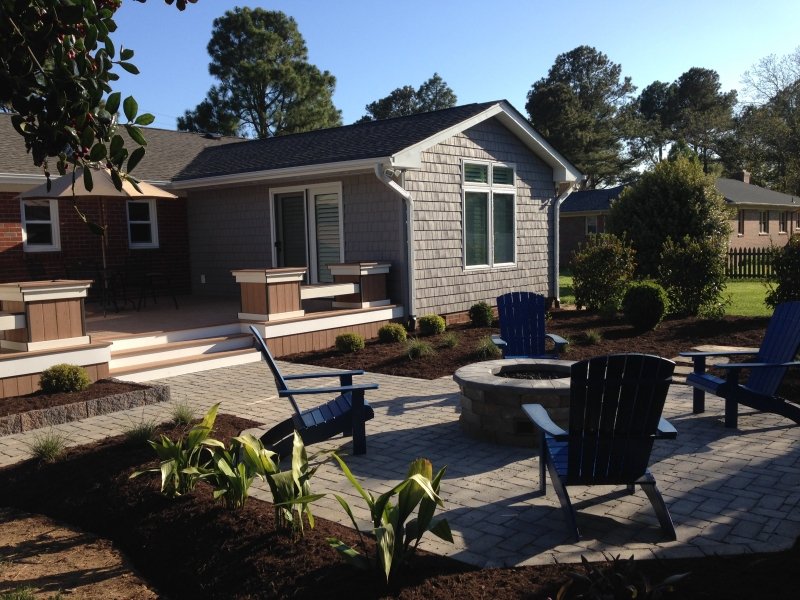 Identify your outdoor priorities
Your outdoor living spaces should be based on your lifestyle; for instance, if you love to entertain, you should approach the design of your patio or deck as you would a dining room, creating a comfortable space to eat, drink, and share some good conversation. Or maybe you have active children and your family loves to be outside together, in which case an outdoor kitchen overlooking the backyard play area might be the perfect option. Ideally your outdoor living space would include areas for cooking, dining, and sitting/lounging, so you can get as much enjoyment as possible from the space.
At MJN & Associates Interiors, we can help you build outdoor rooms that will make you want to stay outside all day, with durable-yet-stylish outdoor furniture, textiles, lighting, and even art and accessories. However, before these items can be selected, you need to start with a good foundation.
Set the stage for your space
Living in a coastal community makes it especially important that our design choices minimize effects on the local environment, and one way to do that is by choosing permeable pavers for your outdoor living spaces. Permeable paving allows water to pass through gaps in the pavers while still providing a stable surface. The benefit of this type of hardscaping is that rain water is able to soak into the soil instead of running off. The soil filters out pollution and impurities, so that when the rainwater returns to waterways, it is cleaner and has less of an impact. In contrast, when water runs off of solid concrete or other impermeable materials, it collects contaminants like oil, pesticide, fertilizer, and bacteria from pet waste along the way, which all ends up reentering our waterways.
If you are looking to upgrade your outdoor spaces with permeable paving, check out Solid Structures. They can help you build a driveway, patio, or outdoor kitchen that looks great while still protecting Virginia Beach from the dangers of storm runoff.
Photo via Solid Structures