Pantone has done it again! As the color pundits of America for the past 50 years, Pantone has decided, alongside top style experts and influencers, that emerald green will be the color that will be trending across the globe this year. No other color has the same sophisticated radiance of emerald green. It is a color that brings to mind lush natural landscapes and is universally appealing as it evokes a sense of well-being and balance. This lovely jewel tone can be quite striking in its classic elegance.
The addition of emerald green drapes adds color to this sophisticated room while maintaining a sense of confident serenity.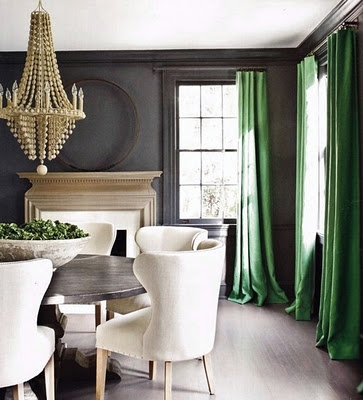 Notice the use of green on the walls as well as the ceiling as it is balanced with the use of cool whites and light beige. The balanced use of color makes this room inviting in the evening as well as during the day.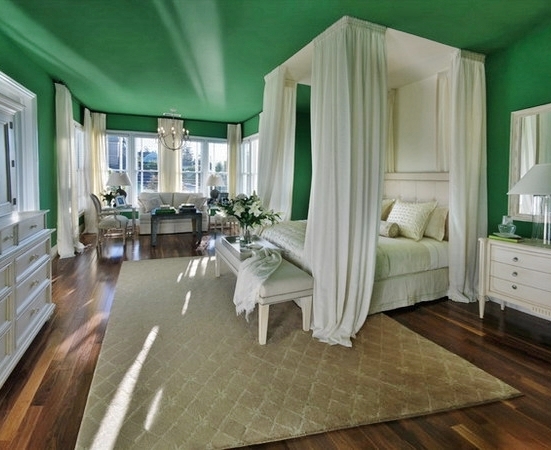 Those who enjoy a more unrestrained use of color may want to embrace another interior design trend – mixing jewel tones. In the photo below, you'll see a mix of fine designer fabrics and bold accessories. The mix of stripes, graphic patterns,  and diverse textures shows that adding emerald green to your color scheme can be a beautiful choice for your home.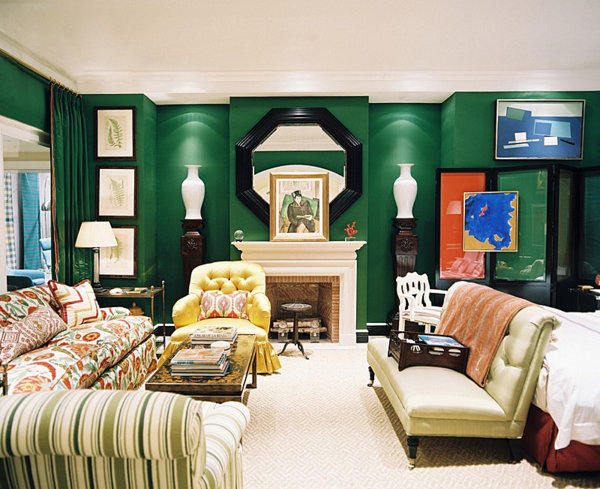 Emerald green can be bold and vibrant or more subtle and sophisticated. It can be paired with other colors to add a combination that is at the same time both fresh and fun. It all depends on your personal style.
How will you be adding this color into your decor this year?
For all of your interior design needs in metro Atlanta, GA, feel free to contact MJN & Associates Interiors. With our numerous years of experience as interior designers, we help homeowners throughout the metro Atlanta area with the design process, including fixture, finish, and color selection.