As we've mentioned so far in our spa bedroom design series, there are many aspects to creating a relaxing, spa-like bedroom in your Duluth or Johns Creek home. While you've probably thought about the bedding and art, there are other elements that are less visible but no less important in setting a serene and peaceful mood.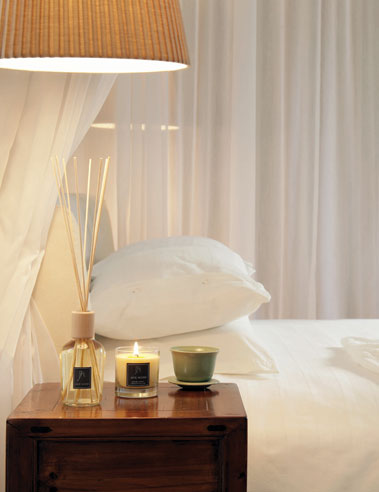 Interior design is about more than just making a room look good; it's about creating an ambiance that makes you enjoy spending time in that space. In order to engage the senses in your spa bedroom, be sure to address fragrance and sound.
Spa fragrances
These days there are a plethora of options when it comes to scenting your home, so experiment until you find the ones that you like best. You can add fragrance to your bedroom with plugin diffusers, potpourri, massage oils, or scented candles. If you opt for candles, be sure to choose only beeswax or soy to minimize soot.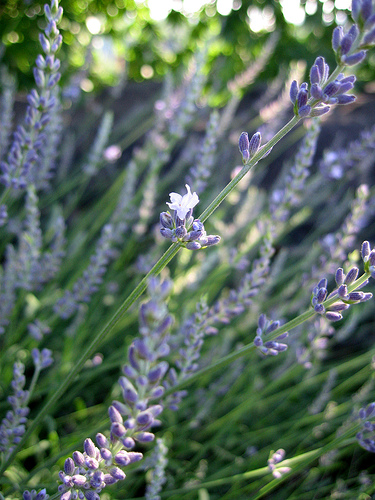 If there were only one word to describe spa design, it would be clean. Choose fresh, herbal scents like eucalyptus, cotton, lavender, rosemary, and mint to give your spa bedroom a soothing smell. And don't forget that while there are many benefits to plugins and scent diffusers, you can't go wrong with the real deal! A small potted rosemary plant or vase of lavender flowers will add an organic design element and a lovely scent to your space.
Spa sounds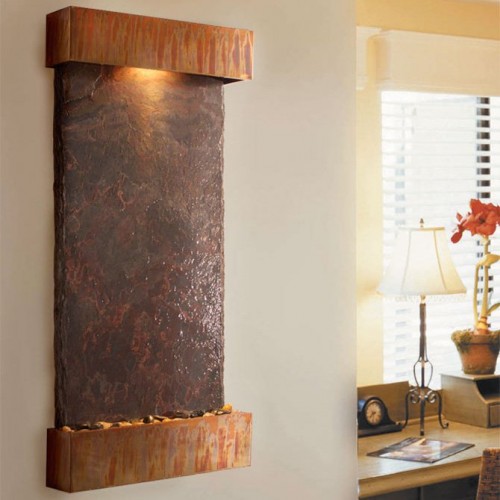 wall fountain via SimplyFountains
Sound has got to be one of the most overlooked elements of interior design, but it can have such a big impact! The right sounds can make you feel like you have truly escaped to a serene oasis. Instrumental music like you'd hear at a spa or yoga class is always a good choice.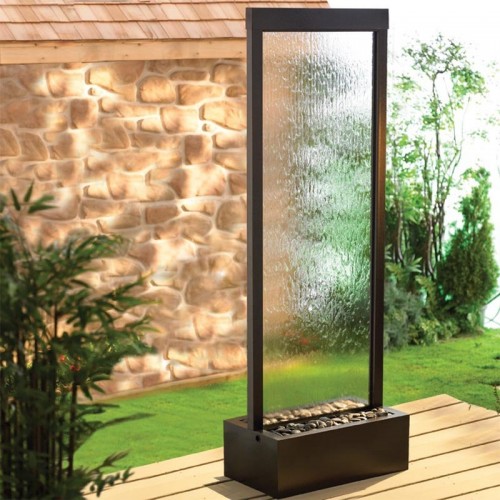 There are many great recordings that could transport you to your inspiration place, whether that's a waterfall, the ocean, or the forest.  Some people swear by white noise machines. For a subtle sound of trickling water that doubles as a design element, incorporate a fountain into your spa bedroom design.
If you're ready to treat yourself to a spa escape in your very own bedroom, contact MJN & Associates Interiors today. Whether you are interested in custom bedding and soft goods, custom draperies, art selection, or floor-to-ceiling remodeling, our Duluth, Johns Creek, and Deaton Creek interior design services will help you create a bedroom to rival your favorite spa.