Art and lighting are two of the most important elements of good interior design, and doubly so in a bedroom. When designing your spa bedroom, be sure to choose art and lighting that foster a sense of peaceful calm.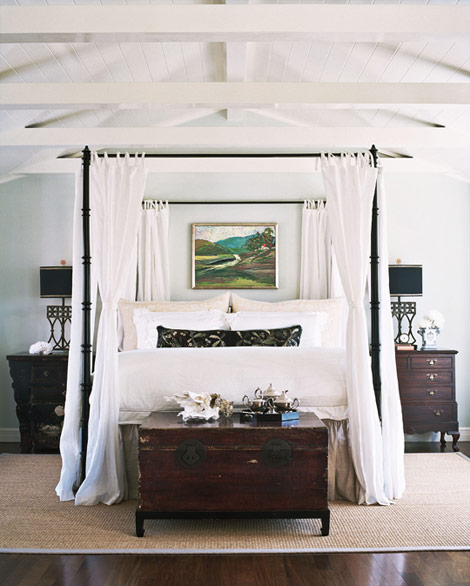 via Traditional Home
Choosing art for a spa bedroom
In our first post about spa bedroom design we discussed your inspiration. What was your "happy place"? A lush forest? A tropical beach? Consider hanging a piece of art that reminds you of a favorite location.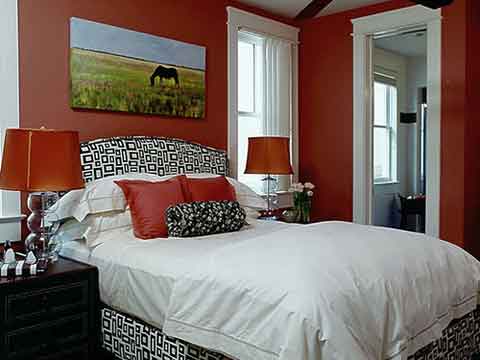 via Freshome
For a more contemporary look, you could also choose abstract paintings in soothing colors.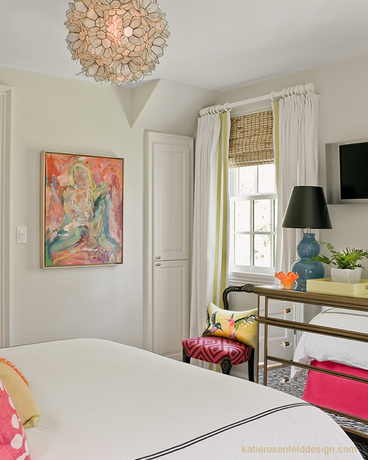 via Houzz
Whatever you choose, make sure it is something you can lose yourself in, a piece of art you enjoy so much you will love waking up to it every day.
Designing a bedroom lighting scheme
Lighting has an incredible ability to alter the mood of a room for better or for worse. Make sure your bedroom lighting scheme contains the major types of lighting: ambient (general), task (reading), and accent. Putting your lights on dimmer switches will give you even more control over the ambiance.
 via Houzz
Uplights and cove lighting in a tray ceiling are a great way to add soft, diffuse ambient light.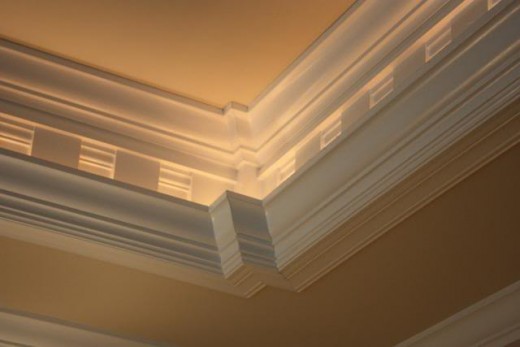 via MyBlessedLife
Another way to set a peaceful, spa-like mood in your bedroom is incorporating candles into the decor. We love these flameless candles from Luminara and currently have some available for purchase.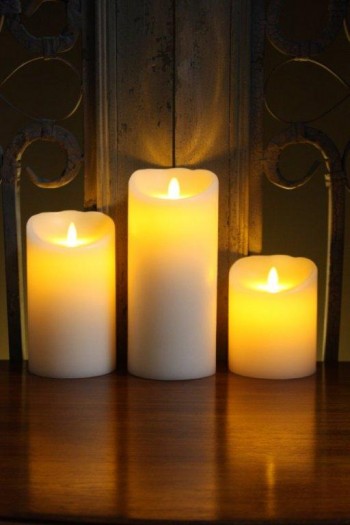 Need help adding spa style interior design to your Duluth or Johns Creek home? At MJN & Associates Interiors we offer interior design services to help you remodel your home, from custom bedding and draperies to art selection to finish and lighting selection. Give us a call today to learn more about our Duluth, Johns Creek, and Deaton Creek interior design services.