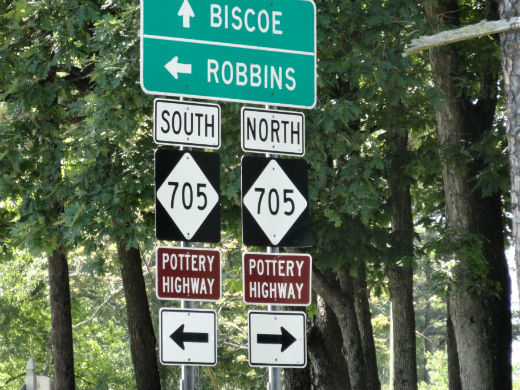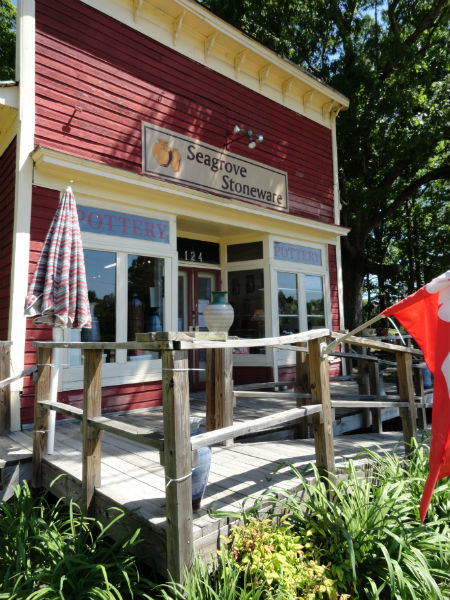 The High Point Market in North Carolina is the world's largest home furnishings trade show, and a huge event among interior designers, who flock to the market from all over to scope out the latest up-and-coming home design trends. Our principal designer, Michelle Nettles, attended the recent Spring 2012 show, and in her travels discovered another unique design attraction in North Carolina- the Seagrove potteries!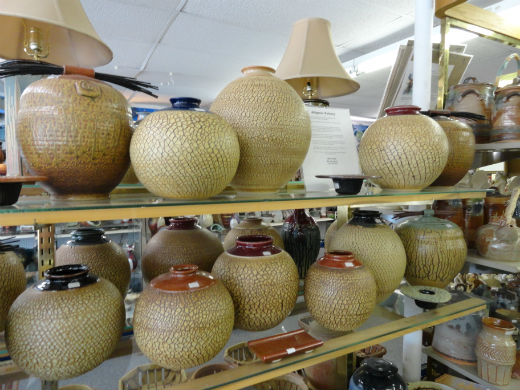 Seagrove, North Carolina boasts a huge number of potteries in one place, with a vibrant community of artists that includes natives from pottery families and artists from all over the country who are drawn to the area. In fact, there are so many potteries and ceramic studios in the area that the state designated Highway 705 "NC Pottery Highway." At one point on the route, you can stand in one spot and see 6 different potteries!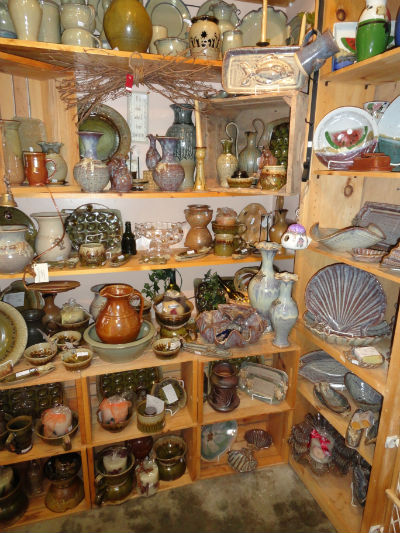 This area is a wonderland for anyone who loves handmade pottery or is looking for a unique piece of art for their home. The range of styles is staggering, from contemporary minimalism to rustic folk art styles, and everything in between.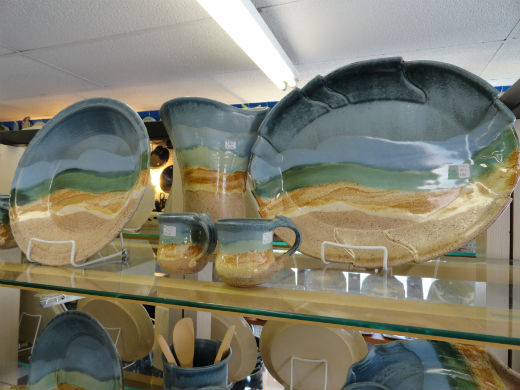 We love how these serving pieces evoke the beach. They would be perfect for adding a bit of summer to your home decor.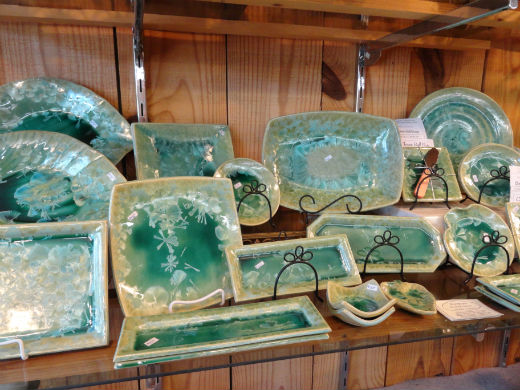 This crystalline pottery is also quite beautiful, with iridescent accents and a lovely blue-green color.
If you are ever in the area, make sure to include the Seagrove Potteries on your agenda! There is so much creativity on display, and you'll most likely find something fabulous for your Atlanta home.
There are many styles on display at Seagrove, and whichever style you love, we can help you achieve it! Contact MJN & Associates today to learn more about our Gwinnett County interior design services.