The interior design world has been abuzz over Pantone's announcement of their 2014 Color of the Year, Radiant Orchid. This warm, exuberant hue combines magenta, purple, and pinkish undertones, and can stand alone as an accent color or pair well with other brights like teal, orange, and chartreuse.
Radiant Orchid's brightness and feminine connotations can make it a bit intimidating to use in interior design, but don't count this color out. When used right, the payoff is huge. One of the easiest ways to add a punch of color is through upholstery and textile choices, which is why we love the Radiant Orchid offerings from Robert Allen.
The vibrant Ikat Bands in Storm would be perfect on throw pillows to add visual interest to a neutral sofa, but could also be used to make a statement on upholstered dining chairs.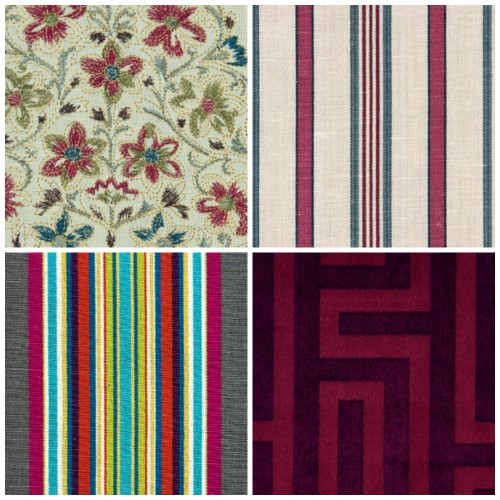 Other favorites include (clockwise from top left) Sprouting Vine, Lazy Street in Fuchsia, Velvet Maze in Cerise, and Villa Stripe in Charcoal. As you can see, Radiant Orchid can take on vastly different moods depending on the type of pattern and neighboring colors used, from the understated masculinity of a simple stripe to the more traditional, feminine application of an embroidered floral.
Is Radiant Orchid a color you would want to live with, in small doses or large? We'd love to hear from you in the comments. If you are interested in updating your home, contact MJN & Associates Interiors today to discuss our interior design services, including color consultation, custom upholstery, and custom bedding.