The holidays are often called the "season of light," and for good reason. Just think about all of the holiday symbols associated with light, from the lighting of the menorah, to Christmas lights, to candles in the windows, to sparklers on New Year's Eve. When it comes to decorating for the holidays, adding accent lighting throughout your home in creative ways will help you achieve a warm, festive look that will make family, friends, and neighbors feel welcome and provide the perfect backdrop for gatherings of all sizes. Below you'll find some ways to add a beautiful glow to your home at Christmas or any time you want to create a magical atmosphere. Contact MJN & Associates Interiors for ordering information.
Flameless candles
Candles add a lovely (and flattering) glow to your home decor, especially at the holidays. However, they also create smoke and soot, not to mention a potential fire hazard. Battery-operated candles have been a Christmas staple for years, but were often unconvincing. Enter Luminara flameless candles, which create a beautiful, realistic candlelight effect, perfect for adding ambiance during the holidays and year round.
Lighted branches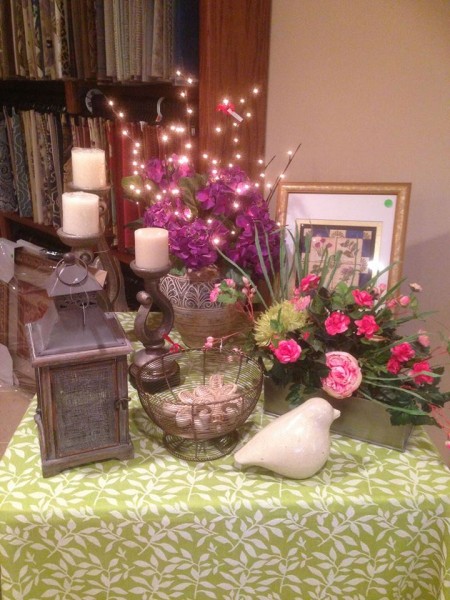 Lighted branches are a nice way to incorporate a bit of sparkle into your decor without stringing the whole house in lights. Use them alone or with floral elements to create an arrangement that fits your home decor style.
Stay tuned, because we'll be sharing more holiday decorating ideas for inside and outside your home in upcoming posts!