People often think of window treatments as the icing on the cake–nice to have, but ultimately not that important–when in fact they are really more fundamental to a room's design. Good draperies can tie the whole room together and enhance the architecture of the space, while lackluster ones are at best ineffective, and at worst actually undermine the rest of the interior design.
If you are looking for high quality draperies in Virginia Beach, we're here to help! At MJN & Associates Interiors, we provide our clients with the very best in custom draperies, designed to fit your home and accentuate your style. Read on to learn more about how custom window treatments can enhance your home decor, and give us a call at 757-306-6000 to discuss your project.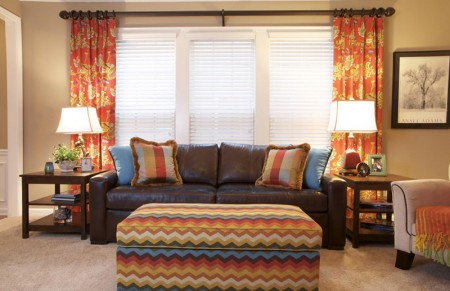 The perfect fit
Every home is different, and custom window treatments allow you to achieve the perfect fit instead of settling for just "good enough." There are many factors we take into consideration when designing custom draperies for our clients, from the scale of the window and how it fits into the larger space to how much light and heat it receives throughout the day. We then choose the appropriate textiles, style, and other features to address both practical and aesthetic concerns. You won't have to worry about your draperies being too short or too long, too sheer or too opaque, etc. And when it comes to those windows in unique shapes, sizes, or styles–you know, the ones that you thought were impossible to dress–we can help you out with creative, attractive solutions that you could never achieve with pre-made draperies.
Expand your options
Shopping for off-the-rack window treatments can be extremely frustrating, especially when you're trying to match existing decor. When you choose custom draperies, the options are almost limitless, with practically any pattern, color scheme, textile, and style on the table. Our Virginia Beach interior design firm can create fully custom window treatments that look great with your existing furnishings, or help you achieve your particular vision with unique, luxurious textiles.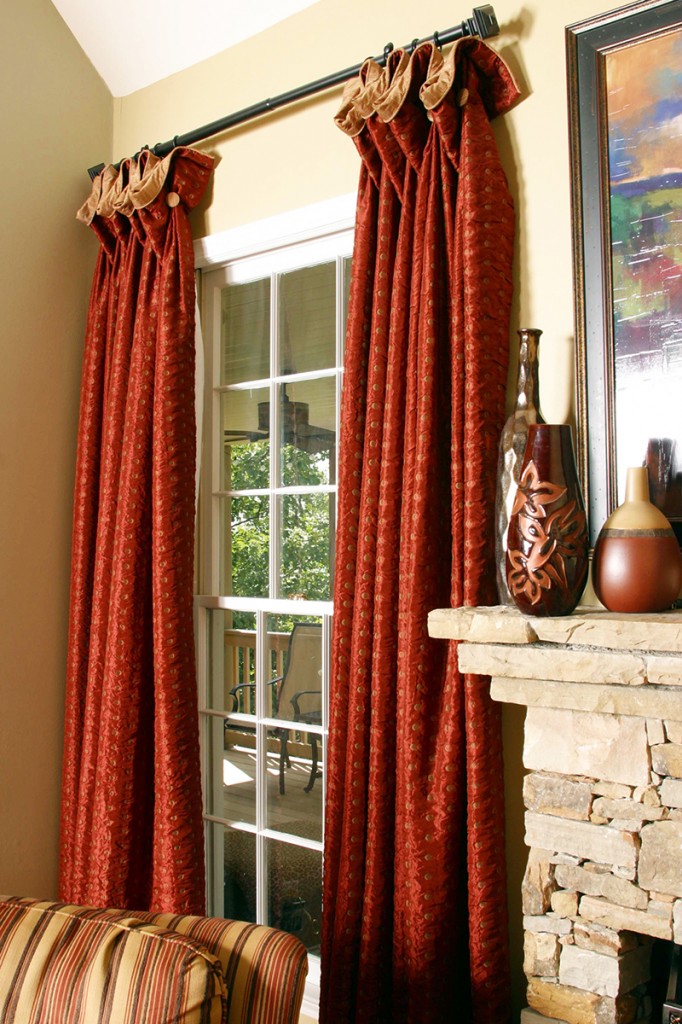 It's all in the details
At the end of the day, custom drapery is all about the details. It's those little things like beautiful trim or distinctive pleating that set custom draperies apart, communicating quality in just a glance.
We'd love to help you make your design dreams a reality! Contact us to get started transforming your Virginia Beach home today.