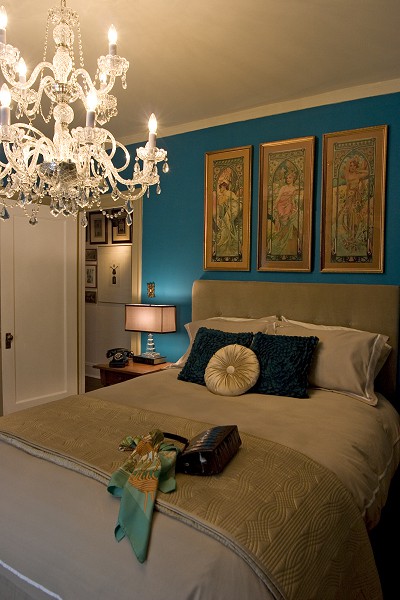 As 2012 approaches, everyone in the interior design world is chiming in with predictions for the latest trends. According to Sherwin Williams, we have some great color trends to look forward to in the coming year- cool blues and greens, spicy reds, and versatile neutrals. Take a look at each of these color ideas, below.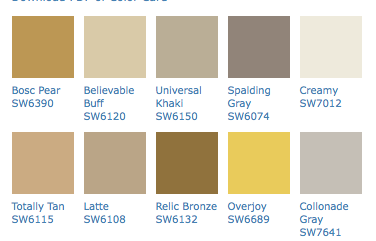 Neutrals– These understated colors are perfect for supporting pops of other bright, punchy colors. Neutral inspiration is grain, stone, wood, clay, and other earthy, organic materials.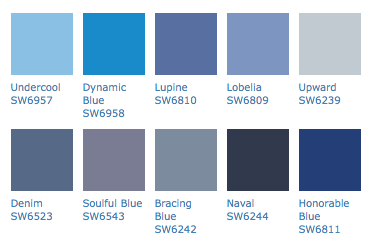 Blues and Greens– These colors are calming and relaxing, perfect for bedrooms and bathrooms. The blues for the coming year are inspired by clear water, rivers, lakes, seas, and blue skies. Green hues channel deep forests, foliage, moss, and verdant gardens, as well as marine botanicals like seaweed and algae.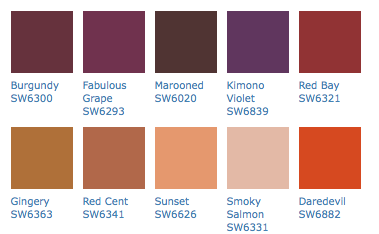 Reds– This vibrant color is perfect for adding drama to a dining or living room. Think red wine, fiery sunsets, and vivid blossoms.
If you need help decorating your Gwinnett County home, not only with choosing color but also with furniture, textiles, accessories, space planning, creating custom soft goods, and more, contact MJN & Associates Interiors. We'd love to work with you to bring out the best in your Johns Creek or Duluth home.
color swatches via Sherwin Williams, photo via Pinterest