You've probably heard this saying at least a time or two, but it's true: A picture really is worth a thousand words! That's why we're excited to announce that MJN & Associates Interiors is now on Houzz, a beautifully visual social platform where homeowners and home professionals can connect and share ideas.

Interior design inspiration for your home remodel
Remodeling is an exciting process, but it can also be stressful, especially for those who know they want to remodel… But don't necessarily know exactly what they want or how to achieve it. We know finding the right words to explain  your vision for your home can be a challenge, and that's where Houzz comes in.
Browse thousands of photos of residential spaces, sort by room type, color scheme, materials used, design style, and other keywords to find rooms that inspire you. From kids rooms and kitchens to home offices and mud rooms, wood floors to marble counters, earth tones to neons, contemporary to traditional, and everything in between, you can find it on Houzz.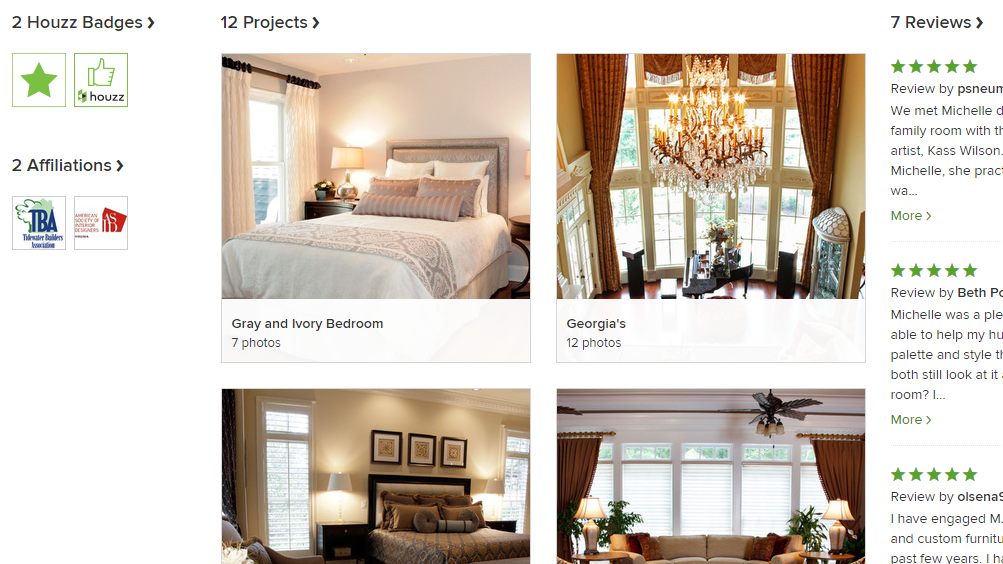 How to collaborate with a designer on Houzz
One of the most useful functions on Houzz is the "idea book" feature. After setting up an account, you can create an idea book for each room that you are planning to remodel. As you add images, be sure to comment on what exactly you liked about the photo. For instance, if you love a dining space for the table and the light fixture, but the colors aren't your style, you'll want to include that so your designer can get a better sense of what you're looking for.
Even if you will only be remodeling one room at a time, it's still helpful to have idea books for your whole house. Collecting ideas for rooms that are lower on your "to do" list will help you develop a flow from room to room.
Houzz is a great communication tool for those times where it's hard to explain what you want in terms your designer can understand, or vice versa. We're excited to use this tool for our clients, so follow us and explore our projects!
To take your interior design dreams out of the idea book and into reality, give us a call at 757-306-6000. Our Virginia Beach interior design firm is here to help with a full array of home remodeling and design services for clients in the Hampton Roads area.