Last week we explored rustic cottage style, but what if you prefer a more formal look? Not to worry, because this coastal home is full of ideas to help you create an elegant coastal cottage.
Cool colors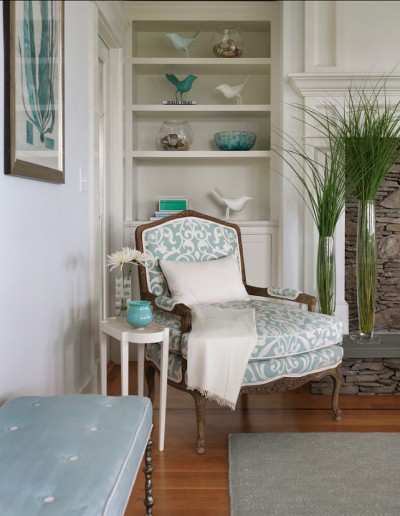 Keep your color palette limited to create a relaxing, spa-like environment. This coastal home features pale blues and greens with white and some natural finishes. Wood finishes should be more refined and subtle than in a rustic cottage home, creating an atmosphere that is more cohesive and less quirky. Using white with cool colors is a classic coastal design move, but it offers so many possibilities and always feels fresh.
Sleek, tailored forms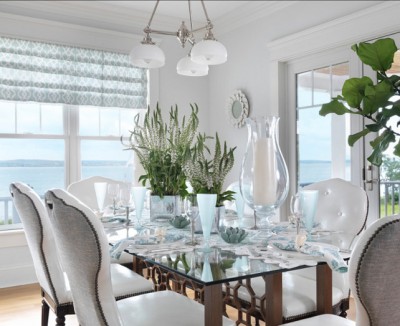 Casual slipcovers are great for coastal cottages, but if you want a more sophisticated look, opt for furnishings with crisp, clean lines. White linen upholstery will keep the coastal vibe going, but choosing sleeker silhouettes will make for a more refined appearance.
Luxurious accents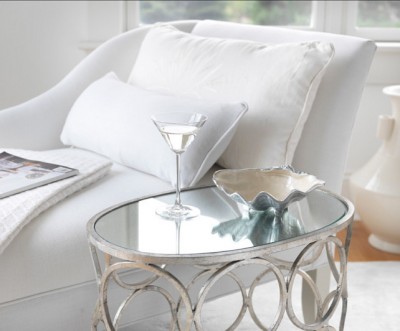 If you're going for a more formal take on coastal home design, forego rustic decor items in favor of little touches of luxury. Metallic and mirrored finishes are a great way to up the glamour in your coastal home.
No matter what style you're trying to achieve, we can help you bring it to life in your home with our interior design services. Contact MJN & Associates Interiors today to discuss your interior design project!
Photos via Home Bunch