With a new year on the calendar comes a fresh start, the chance to make changes from the previous year and improve any aspects of our lives that we wish were different. When it comes to our homes, there's one area where almost everyone feels they could use some improvement–organization!
At MJN & Associates Interiors, we believe that your home should not only look beautiful, but should also function beautifully, making your day-to-day routine easier. One way we can help you achieve that balance between form and function is with custom organizational systems from Closet Factory.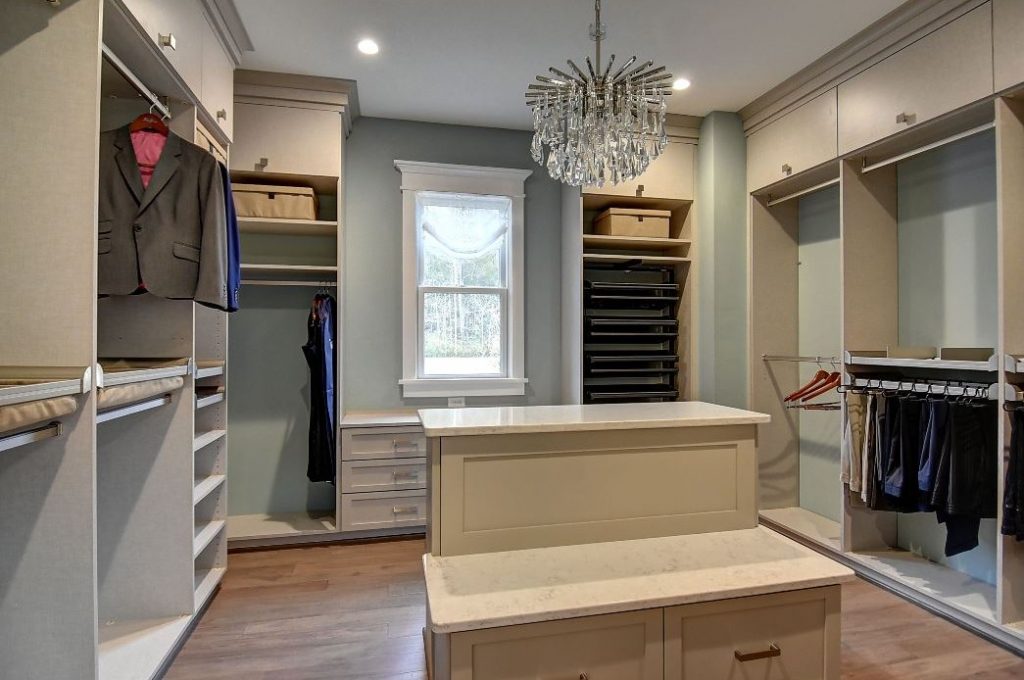 We recently had the opportunity to work with Closet Factory on Chesapeake's Treasure Chest, a show home in the Tidewater Builders Association's Homearama 2016. As you can see in the master bedroom closet above, these custom organizational systems can help you maximize storage while also adding a polished look to your "workhorse" spaces like closets. But don't let the Closet Factory name fool you; their solutions for storage and organization in your home are by no means limited to the closet!
Below are three more examples from the same home showing how you can add storage and get organized without sacrificing style.
This masculine office gives a nod to tradition but with an updated edge, combining a stylish neutral color palette with rich wood tones. The entire back wall is dedicated to storage and display, creating a built-in look. A library-style rolling ladder adds character and function.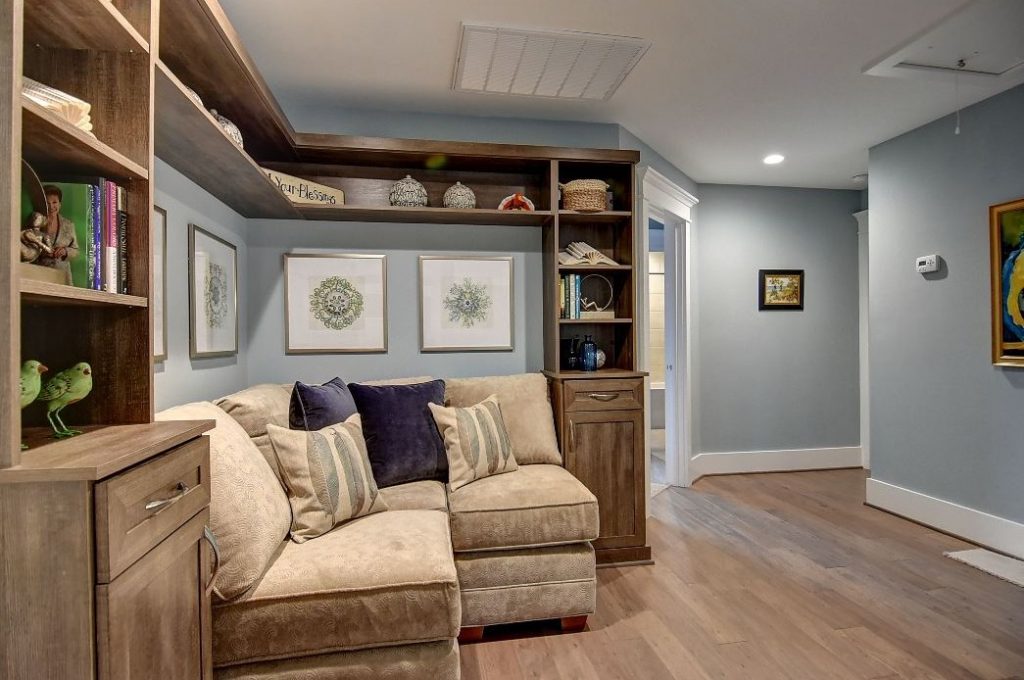 Designer organization from the Closet Factory can also be used to create a focal point or define a space, as we did above in the upstairs landing. Landings can be challenging from an interior design standpoint; people just don't know what to do with these often-awkward spaces. We chose to surround a small sectional sofa with shelving and cabinetry to provide display and storage options while also unifying the seating area into a distinct, cohesive space.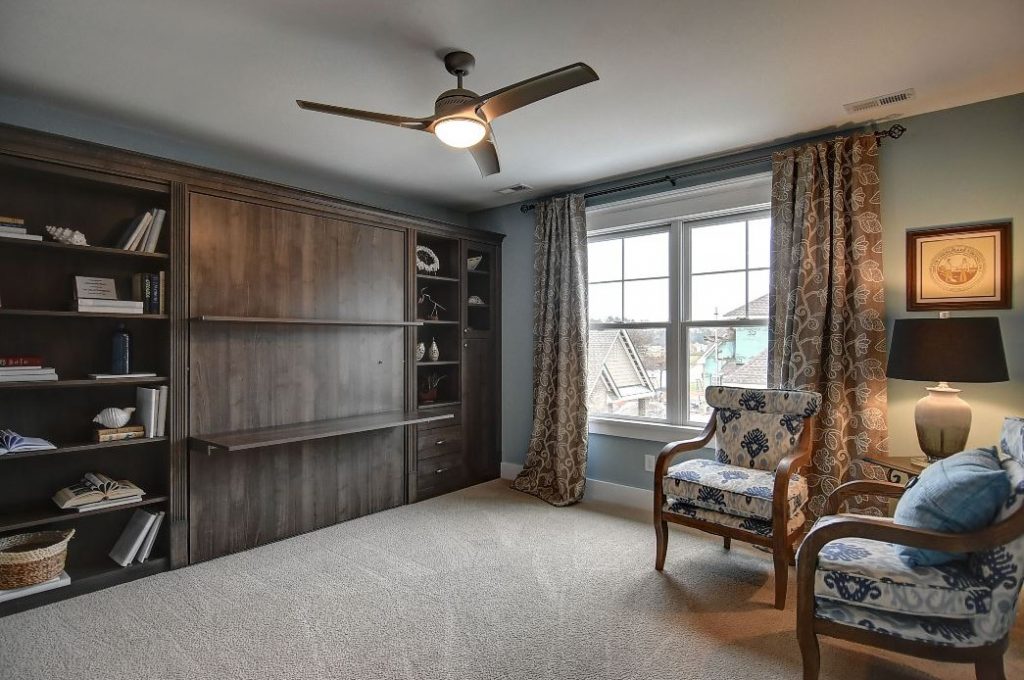 Creating a more organized, efficient home isn't just about adding storage; there are a myriad of possibilities when you get creative and start to really think about how you need and want your home to function. One excellent example of this approach to design is the wall bed, which has come a long way from the "Murphy beds" you may remember from bygone days. With countless options in finish and style, you don't have to compromise on appearance in order to maximize the use of your spare bedroom/home office/yoga studio/etc.
Ready to make your home work for you this year? Contact MJN & Associates Interiors today for interior design and custom organization in Hampton Roads!