We recently told you about the Yellow Daisy Festival coming up in September, but that's not the only great Atlanta art event on the horizon! The Atlanta Arts Festival is scheduled for September 15th and 16th at beautiful Piedmont Park, and you won't want to miss it.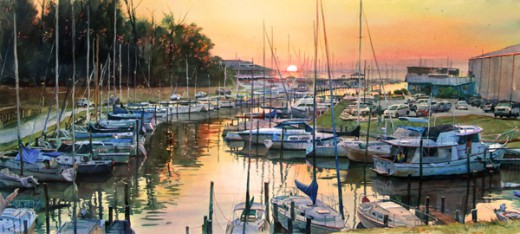 Over 200 artists hailing from Atlanta and all over the country will showcase their art, ranging from painting, leatherwork, and photography, to sculpture, glass art, and metalwork. In addition to viewing and purchasing fine art, attendees will also enjoy artist demonstrations, live entertainment, and hands-on art opportunities.
If you are planning to purchase a piece of art for your Atlanta or Gwinnett County home, you may want to take a look at some of our past blog posts, including:
Tips to Remember When Choosing Art for Your Home
How to Hang Artwork in Your Home
Our Johns Creek and Duluth interior design company can assist you with art selection, as well as designing your home to make the most of your art collection. If you are looking for a Gwinnett County interior designer, visit MJN & Associates.
What type of work do you look for at festivals and art shows? Share your favorite types of art with us in the comments!
image: Sunset at Fly Creek by Keith Andry