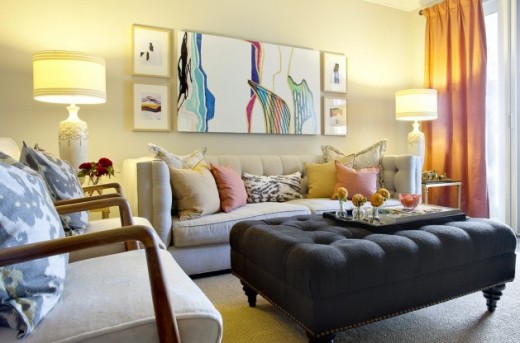 Here in Atlanta, spring comes early, and we can't say we're disappointed to bid adieu to winter, especially when there are so many ways spring can inspire interior design! If you're ready to welcome spring into your home, take a look at our design tips.
Put away the deep jewel tones and dark winter colors, and lighten up with pastels and neutrals. Pops of vibrant color can liven up an entire room. To avoid making your living room look like an Easter basket, limit yourself to one or two accent colors and use them sparingly, with a throw pillow here and a vase of flowers there.
Thanks to Georgia's capricious weather, it may get cold again. Pack up the thickest throws and other textiles in fabrics like wool or velvet, and switch to lighter throws in silk or cashmere.
And of course, no spring interior is complete without fresh flowers! Bring the beauty of nature indoors with a combination of floral arrangements, from a lush, full vase on the dining table to a bud vase with a single bloom perched on a side table.
No matter what your interior design challenges may be, our Gwinnett County interior design firm can help. Contact MJN & Associates Interiors today to discuss your home design needs.
photo via Houzz